Editor's Note From Rivera Sun
In this week's Nonviolence News, the Warrior Met coal workers are still on strike, rightfully demanding some of the $1.1 billion in profits that was taken from their wage cuts and unpaid labor. Healthcare workers in India fought back against invasive surveillance technology and halted apps that tracked their footsteps. Nabisco workers in all three of the company's factories in US cities are on strike. Puerto Ricans are protecting their beaches from gentrification and militarized police. Roma people, across Europe, are resisting racism and discrimination.
Water protectors and forest defenders continue frontline resistance, including at Fairy Creek blockade in British Columbia, Line 3 Pipeline in Minnesota, and the Mountain Valley Pipeline resistance in Virginia. Activists also targeted banks that are greenwashing their climate commitments by continuing to fund fossil fuels as "sustainable".
Peace activists painted red tank tracks right up to the doors of weapons manufacturers. A Paiute runner is tracing his ancestor's journey running away from a residential school back to his homelands. A Black minister is trying to end the "most segregated hour" in the US, getting Black and white Christians to connect with each other.
This is just a glimpse at what's in this week's Nonviolence News. Check out the whole collection of stories to find more.
In solidarity,
Rivera Sun
Photo Credit: Warrior Met Coal Miners on strike.
Hey! Thanks for donating. You really do keep us going. Donate here>>
Healthcare Workers In India Fought a Surveillance Regime And Won: The Indian government has become notorious for using technology to monitor and track blue collar employees. The healthcare workers were required to use location tracking apps. Then, they held a multi-location sit down by over 15,000 ASHAs. Some held a march and then sat down while holding their smartphones up and demanded the authorities take them back. It worked. Read more>>
After Decades, Oil Giant Shell Pays For $111 Million In Damages In Nigeria: Following decades of protests and demands over the damage done, Royal Dutch Shell on Wednesday finally agreed to pay $111 million for oil spills that have polluted Nigerian communities for more than a half-century. Read more>>
EPA Bans Chlorpyrifos From All Food Crops: The EPA just took a huge step toward protecting kids and farmworkers from a toxic pesticide linked to lifelong intellectual disabilities. On August 18, the agency announced that it will ban chlorpyrifos from all food crops. Read more>>
Loudoun, Virginia, School District Enacts Wide-Ranging 'Gender Identity' Policy: After a tumultuous campaign, and several protest resignations, the local school board in Loudoun County, Va., has enacted a permissive gender-identity policy, which allows students to use restrooms and locker rooms, as well as compete in sports, on the basis of the gender with which they identify rather than their biological sex. Read more>>
Chicago Passes Bill For Civilian Oversight of Violent Cops: Chicago's city council passed a modified version of police accountability legislation that activists have spent years fighting for, backed by major public sector unions and Black labor leaders. Read more>>
Nabisco Workers Are Now Striking In Oregon, Colorado And Virginia: Last week, 200 Nabisco workers with the Bakery, Confectionery, Tobacco and Grain Millers (BCTGM) union went on strike at a bakery in Portland, Oregon, protesting a contract that would drastically cut overtime pay and healthcare benefits. Since then, Nabisco workers in Chicago, IL; Aurora, CO; and Richmond, VA, have now joined the strike. Read more>>
Striking Warrior Met Coal Miners Want Their $1.1 Billion Back: The strikers are fighting to reverse concessions that were foisted on them in 2016. Since then, the union calculates that workers have forked over $1.1 billion in pay, overtime, vacation, safety, health care, and other benefits to help the company regain solvency. Learn more>>
East African Workers Resist Exploitation: The hope emerging among organized labor in East Africa may not be found in the offices of general secretaries or even necessarily in registered unions themselves, but in collectives of workers that exercise their agency, courage and creative power at the industry level and in their communities and workplaces. Read more>>
Protestors Resist Militarized Gentrification of Public Beaches in Puerto Rico: The beaches belong to the people. They are not for sale. And they are protected habitat of sea turtles. Read more>>
Three Killed As Afghan Protests Test Taliban's Promise of Peaceful Rule: After seizing power, the Taliban said they would not take revenge against old enemies and would respect the rights of women within the framework of Islamic law. Yet, Taliban fighters opened fire when local residents at anti-Taliban protests tried to install Afghanistan's national flag at a square in the city, killing three and injuring more than a dozen. Read more>>
Nigerian Youth Protest Murder of 15 Year Old Student By State Security: Angry youths took to the streets of Ibadan, the Oyo State capital, on Wednesday to protest the killing of a 15-year-old allegedly by operatives of the state's security network, Amotekun. Read more>>
Hong Kong Group Behind Massive Protests Disbands: A pro-democracy group that organized some of the biggest protests during months of political upheaval in Hong Kong in 2019 is dissolving. The Hong Kong Civil Human Rights Front, made up of a slew of member organizations, said it could no longer operate. The decision comes as the group faces a police investigation for possible violation of a national security law. Read more>>
Paul Rusesabagina, Hero of Hotel Rwanda, Facing Life In Prison For Dissent: Supporters of Paul Rusesabagina, a high-profile critic of Paul Kagame, say his only crime was to stand up to the president. Read more>>
Mexican Government Sues U.S. Gun Industry for Arming Drug Cartels: The lawsuit accuses the American government of being responsible for 17,000 Mexican deaths, and names Smith & Wesson, Beretta, Glock and others. Read more>>
LA Gears Up To Resist The 2028 Olympics: Under a banner that read "Olympics kill the poor", local activists and scholars at the Echo Park venue took turns telling stories of Olympic-related displacement and gentrification they had witnessed in host cities past and present. The tales were meant to prompt the local residents in the audience to heed the warning: in a city like Los Angeles, already marked by a large unhoused population and a critical housing crisis, the 2028 Olympics may only exacerbate these problems. Read more>>
Chileans Ask For Amnesty for Those Detained in 2019 Uprising: The Amnesty Law bill, seeks the release of at least 806 citizens arrested as a result of the protests of October 2019 against the right-wing US backed Pinera government. Read more>>
Minnesota Disability Agency Boycotts State Fair Over Lack of COVID Protections: A state agency that advocates for Minnesotans with disabilities has announced plans to boycott the Minnesota State Fair over the absence of mask mandates and other safety measures that would help contain the possible spread of the coronavirus. Read more>>
From Protests To Roma Liberation: "Can we, as an international Roma movement, finally come together and start to rethink concepts and strategies such as "integration" and shift our agenda onto the importance of self-representation, self-organization and, more importantly, to autonomy?" Read more>>
Dismantling 'The Most Segregated Hour': One woman is on a quest to promote dialogue between Black and white Christians. Latasha Morrison has made it her mission to help Christians of different races talk about racial justice – and maybe even form genuine friendships. She's working to end what Dr. King called "the most segregated hour" in the United States, ten o'clock on Sunday morning. Read more>>
Activists Explain What True Cannabis Equity Looks Like for People of Color: Social justice leaders are calling for a path forward for Black Illinoisans who have been severely impacted by the war on drugs. Read more>>
Paiute Runner Retraces His Ancestor's Escape From Residential School: Ku Stevens, Yerington Paiute Tribe, is 17, and a runner. His great grandfather Frank Quinn attended the Stewart Indian School in 1913. Quinn ran away three times. Today, Stevens is running the route to honor his ancestor and promote healing. Read more>>
Police Arrest 10 People as Mountain Valley Pipeline Protests Top 932 Days: The pipeline's construction is several billion dollars over budget and still missing important water-crossing permits. Read more>>
Climate Activists Target Greenwashing Banks in Nationwide #DefundLine3 Protests: activists in dozens of cities across the U.S. on Friday rallied outside the offices of major banks to denounce their funding of polluting projects including Enbridge's Line 3 tar sands pipeline. The activists targeted companies including BlackRock, JPMorgan Chase, and Liberty Mutual, which invest in, fund, and insure fossil fuel industry projects like Line 3. Read more>>
Canadian Doctors Raise Billboards Against Liquid Natural Gas: A group of doctors and nurses have launched an aggressive billboard campaign targeting BC Ferries for burning liquefied natural gas — or LNG — a largely methane mixture they say is threatening human health and the world's climate system. Read more>>
At Fairy Creek, Indigenous Land Defenders Are On the Front Lines of Climate Justice: A movement to protect old-growth forests has been growing on Vancouver Island. For a year now, hundreds of people have established a network of blockade camps in Pacheedaht and Ditidaht territory in a fight to save Fairy Creek (Ada'itsx), the last intact, unprotected, ancient, coastal, temperate rainforest on the southern part of Vancouver Island. So far, police say they've arrested 597 people who have been fending off logging operations. Read more>>
How Indigenous Communities Are Building Energy Sovereignty: For two rural cooperatives in Hawai'i and New Mexico, energy sovereignty means taking actions toward decentralizing resources, increasing solar power plus storage, and centering community and the land in the process. Read more>>
Anonymous Whistleblower Leaks Another Climate Report To Prevent Censorship: Another leak has occurred in the IPCC Report due out in 2022. Originating with the Scientists Rebellion unit of Extinction Rebellion, this leak assures government censors will not be able to change the language of this section. The leaked document says IPCC considers degrowth to be key to mitigating climate change, an aspect of climate justice the corporate world is reluctant to acknowledge. Read more>>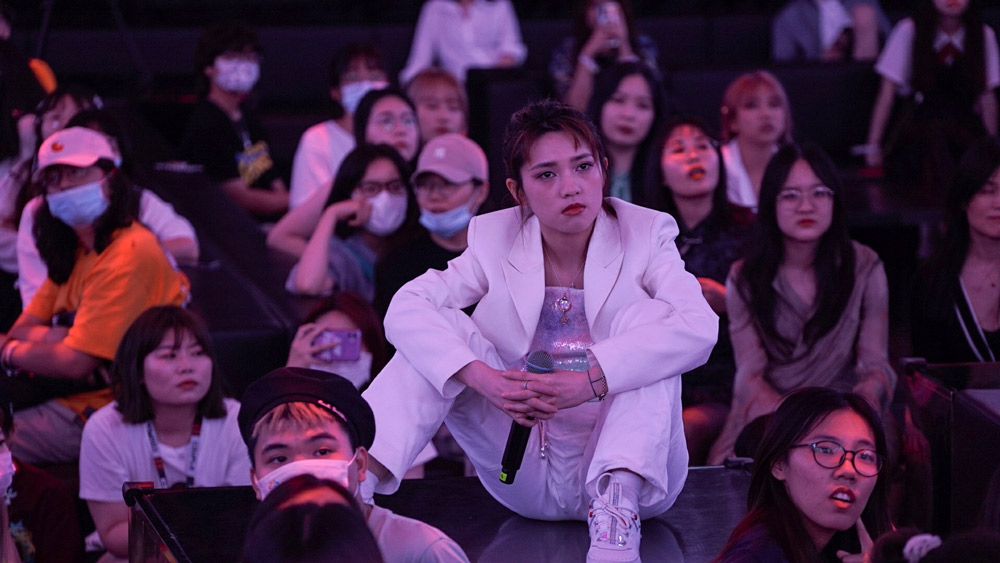 The Feminist Rapper Who Refuses To Be Silenced: In a society where women often still struggle to make their voices heard, the young rapper has caused a sensation with her unapologetically feminist lyrics and willingness to speak out on a range of hot-button issues. But her activism is also sparking fierce online backlash that threatens to extinguish her fledgling career just as it's catching fire. Read more>>
Nigerian Women Protest Against Late-Night Political Party Meetings: Key organizer, Dr. Gloria Shoda stressed the need for political meetings to be held in the daytime to enable married female politicians to effectively participate in politics. She said, "In our culture, we know that women are not supposed to stay out late or come home very late. Most marriages pack up when women become very actively involved in politics." Read more>>
Activists Paint Red Tank Tracks to Doors of Weapons Dealers: Activists across Canada marked the third anniversary of the Yemen school bus massacre on Monday with protests at weapons manufacturers and government offices, calling on Canada to stop all weapons exports to Saudi Arabia. The Saudi bombing of a school bus in a crowded market in northern Yemen on August 9, 2018 killed 44 children and ten adults and wounded many more. Read more>>
Antiwar Group Blocks Entry to Raytheon Facility to Protest Killing of Civilians: A group of anti-war activists blockaded the entrances to a Raytheon facility in Portsmouth, Rhode Island on Thursday morning to protest the role the weapons-maker plays in the killing of civilians in Yemen, the occupied Palestinian territories, and elsewhere around the world. They live-streamed the event. Read more>>
Turkish LGBTQ Activists Counter Oppression With Art, Solidarity and Radical Hope: Queer Turkish activists reveal the danger posed by the Erdoğan government and the role of creativity in their struggle. Read more>>
Smiling As An Act of Resistance In Occupied Palestine: Under the threat of detention and eviction, Palestinian smiles are a powerful message of resistance and hope: "Our smile beats their brutality." Read more>>
Kazakh Artist Caught In Crossfire of LGBTQ Hate: As conservative groups target\ LGBTQ+ activists across Kazakhstan, artists using social media to create LGBTQ art are experiencing increased hate and attacks. Read more>>
Seed Saving and Sharing Are Key To a Grassroots Food Revolution: Seed sharing has become a global phenomenon that can secure diverse and nutritious food for generations to come. We can all learn how to do it, too. Read more>>
Building Community By Buying Nothing: Neither a group, organization, association, or nonprofit, Buy Nothing is a movement that has doubled in size during the pandemic. It now has more than 4 million participants in 6,500 groups, located in 44 countries across the globe. Read more>>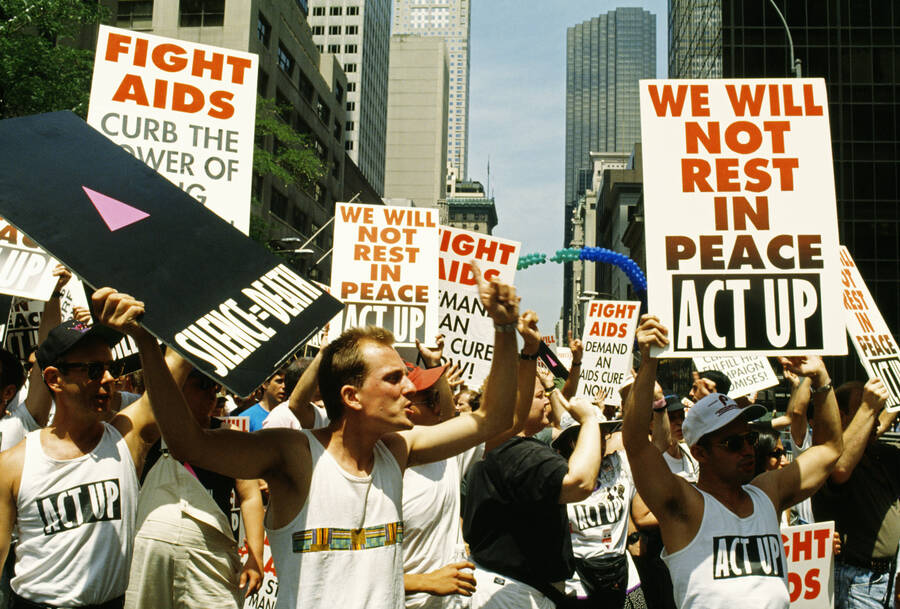 What AIDS Activists Can Teach Us About The Covid Pandemic: While health advocacy organizations have urged the federal government to learn from the HIV/AIDS crisis to more effectively respond to the Covid-19 pandemic, both within America and abroad, many HIV/AIDS organizers argue that the government has now failed twice in its responsibility to the nation's — and the world's — most vulnerable people. Read more>>
New Film About Disability & Healthcare Activist Ady Barkan: The documentary Not Going Quietly traces the paradox of the lawyer's life with ALS: the weaker he gets, the louder his voice as an advocate for healthcare reform becomes. Read more>>
"We Are Enough" – Decolonizing Our Dreams: "My parents raised me in the South Asian faith of Jainism, where the core tenets of Ahimsa and nonviolence hold that all life is sacred and interconnected as kin. I faced the paradoxical reality that my identity and behaviors were all wrong and threatening outside of my home, while I was fully loved and accepted inside my home. Holding both of these realities confused and limited me. Why was I not enough?" Read more>>
World BEYOND War Holds International, Virtual Film Festival for International Day of Peace: Leading up to Peace Day on September 21, World BEYOND War will be hosting a virtual film festival to expose the impact of militarism around the world and the power of nonviolence. The festival will span 3 weekends — Saturday, September 4, September 11, and September 18 — covering a multitude of themes, from colonial violence in Canada and military base pollution in Washington State, to a coup d'état in Haiti and nonviolent peacekeeping in Bougainville. Learn more>>
Haitians Ask for Solidarity as Storm Makes Landfall Days After Earthquake: Pleas for international aid poured out of Haiti on Monday in the wake of a weekend earthquake that killed at least 1,419 people amid growing concerns that Tropical Depression Grace will hamper search and rescue efforts as well as the delivery of humanitarian assistance. Learn more>>
Join Gamers For Peace: Gamers for Peace / Veterans for Peace – Gamers For Peace is a new initiative of Veterans For Peace! Gamers For Peace is dedicated to confronting military recruitment in gaming hobby spaces such as video gaming. They hope to use this alternative medium as a way to talk about the intersections of peace and social justice activism with the gaming universe. The best way to get plugged into Gamers For Peace project is to join their Discord channel and follow their Twitch page! Learn more>>
Ending the US Military Draft for Everyone: Learn why it's time to end the US military draft registration for people of all genders. (Aug 24) Learn more>>
Stop Arming Human Rights Abusers: The US government continues to arm human rights abusers around the world. Tell them to stop. Learn more>>
Call for ICNC's Free 2021 Moderated Online Course on Civil Resistance: For the tenth consecutive year, the International Center on Nonviolent Conflict (ICNC) will host our annual free, moderated online course, "People Power: The Strategic Dynamics of Civil Resistance." In this course, over 50 highly motivated and collaborative participants from around the world will join with selected moderators. Learn more>>
Extinction Rebellion UK Launches Two Weeks Of Action: Extinction Rebellion UK has launched plans for 2 weeks of civil disobedience in London, beginning Monday 23 August, "Because the future we fear is already here and there's nothing left to do now but act." They plan to disrupt the City of London, demanding that the UK Government 'stop all new fossil fuel investment immediately'. (Aug 23-Sept 6) Learn more>>
Bus-Sized Nonviolence: How MK Gandhi Institute Plastered Giant Nonviolence Ads On Public Transit: Why hold a sign when you can make a GIANT billboard? Or, better yet, stick it on the side of a bus and roll it around town! The M.K. Gandhi Institute in Rochester, NY, launched a successful program to plaster nonviolence-promoting advertisements on the sides of city buses. Find out how they did it. (Aug 26) Learn more>>
MLK's Family and Civil Rights Leaders Call for Voting Rights March on Washington: August 28 will mark the anniversary of the 1963 March on Washington for Jobs and Freedom, the mass rally in Washington, D.C. that brought us Martin Luther King Jr.'s "I Have a Dream" speech and set the stage for the Voting Rights Act and other civil rights victories in Congress. King's family and other civil rights leaders are now calling for another mass march on Washington on August 28 that will turn up the heat on Democrats who have so far failed to pass three voting rights bills languishing in a divided Senate. (Aug 28) Learn more>>
The Spirit of Nonviolence: This 6-week series with Rivera Sun and Veronica Pelicaric is about nonviolence as organized love. You will tap into the heart and soul of nonviolence, exploring its stories, principles, and spiritual depth. We will look at the stories of Dr. King, MK Gandhi, Bacha Khan, Dorothy Day, Leymah Gbowee, and many more. (Sept 2-Oct 7) Learn more>>
Campaign Nonviolence Action Week: Join the movement in all 50 states and around the world to build a culture of peace and active nonviolence, free from war, poverty, racism, and environmental destruction. Over 3,700 actions and events have already been planned. Everyone is welcome! (Sept 18-26th) Learn more>>
It takes two minutes … but it keeps us going for a long time. Donate here>>