Editor's Note From Rivera Sun
This week's Nonviolence News is wide-ranging, stretching from stories of how virtual reality is making imaginative space for social justice to how Black-owned farms in the US have to fight to hold onto their land. The breadth of organizing is staggering and eye-opening.
Puerto Ricans are mobilizing to stop rich people from stealing all the beaches. Florida's students are walking out against the "Don't Say Gay" bill. Thousands of Brazilians are protesting an onslaught of anti-environment laws proposed by Bolsonaro's regime. We'tsuwet'en chiefs met with Royal Bank execs to demand an end to the financing of the Coastal GasLink Pipeline. Across Latin America, urban environmentalism is rising in the "ecobarrios", showing the creativity and potential of mobilized neighborhoods working for climate solutions.
March 8th was International Women's Day, marked by speeches, gatherings, and demands for equal pay, protection from harassment and assault, and more. In Turkey, Women's Day protesters clashed with aggressive police trying to break up the demonstrations. In Pakistan, the intersectional women's movement faces extreme repression right-wing groups. In the US, women in Wyoming held a Handmaid's Tale inspired protest against restrictions on women's rights.
Meanwhile, migrants continue to push for justice, whether that's unions rallying to stop the exploitation of immigrant workers (pictured above) or non-white asylum seekers facing racism as they try to get out of Ukraine. Groups and people around the world continue to put pressure on Russia to end the invasion. Police inside Russia have now arrested over 8500 anti-war demonstrators.
There's good news to celebrate, too. South African communities have won another round of the long struggle against Shell Oil. O'ahu water protectors have succeeded in getting the US military to shut down a massive leaking wartime reserve fuel tank facility area. The US is on the verge of (finally) making lynching a hate crime and saving their postal system from crippling requirements. Each victory is a step forward for people and planet. Indeed, each time people stand up for change is a step forward for us all.
May our movements grow in size and strength,
Rivera Sun, Editor
Photo Credit: NYC unions rally against unjust firing of immigrant demolition workers.
Have you pitched in lately? We are supported by people like you.
Thank you. Donate here>>
Another Win for South Africa's Indigenous Communities: Indigenous communities from the Wild Coast of South Africa's Eastern Cape have attained a landmark legal victory against energy and petroleum giant Shell. The victory has been hailed as a major breakthrough in the effort to stem the tide of climate change. Read more>>
How Starbucks Workers Won in Mesa: Starbucks Workers United (SWU) won its third store election February 28 in Mesa, Arizona. The vote was an overwhelming 25-3, with three additional contested ballots, despite heavy anti-union pressure from the company and in a state with only 5.4 percent union density. "We led with kindness and care and just did our jobs in the face of union-busting from upper management." Read more>>
Congress Passes Emmett Till Bill To Make Lynching Hate Crime: "After more than 200 failed attempts to outlaw lynching, Congress is finally succeeding in taking a long overdue action by passing the Emmett Till Anti-Lynching Act," said Senate Majority Leader Chuck Schumer. The bill would make it possible to prosecute a crime as a lynching when a conspiracy to commit a hate crime results in death or serious bodily injury. Read more>>
Victory for O'ahu Water Protectors – Pentagon To Shut Down Leaking Fuel Tank: After widespread citizen organizing and protest, the US Defense Department has agreed to permanently shut down the Navy's massive fuel tank facility in Hawaii that leaked petroleum into Pearl Harbor's tap water, and will remove all the fuel. Read more>>
US Postal Reform Act Passes In Senate, Goes On To President's Desk: This bipartisan legislation will improve the financial stability of the Postal Service. It includes key provisions for letter carriers, including one that eliminates the mandate that requires the Postal Service to pre-fund its retiree health care benefits decades in advance, and another that codifies six-day mail delivery in federal law. Read more>>
New Marvel Comic Character "Princess Matoaka" Causes Ire on Social Media; Writer Apologizes: After the debut of a female character named Princess Matoaka in King Conan #3, a newly released Marvel comic book, that caused ire among Native Americans, writer Jason Aaron says he will change the character's name. Read more>>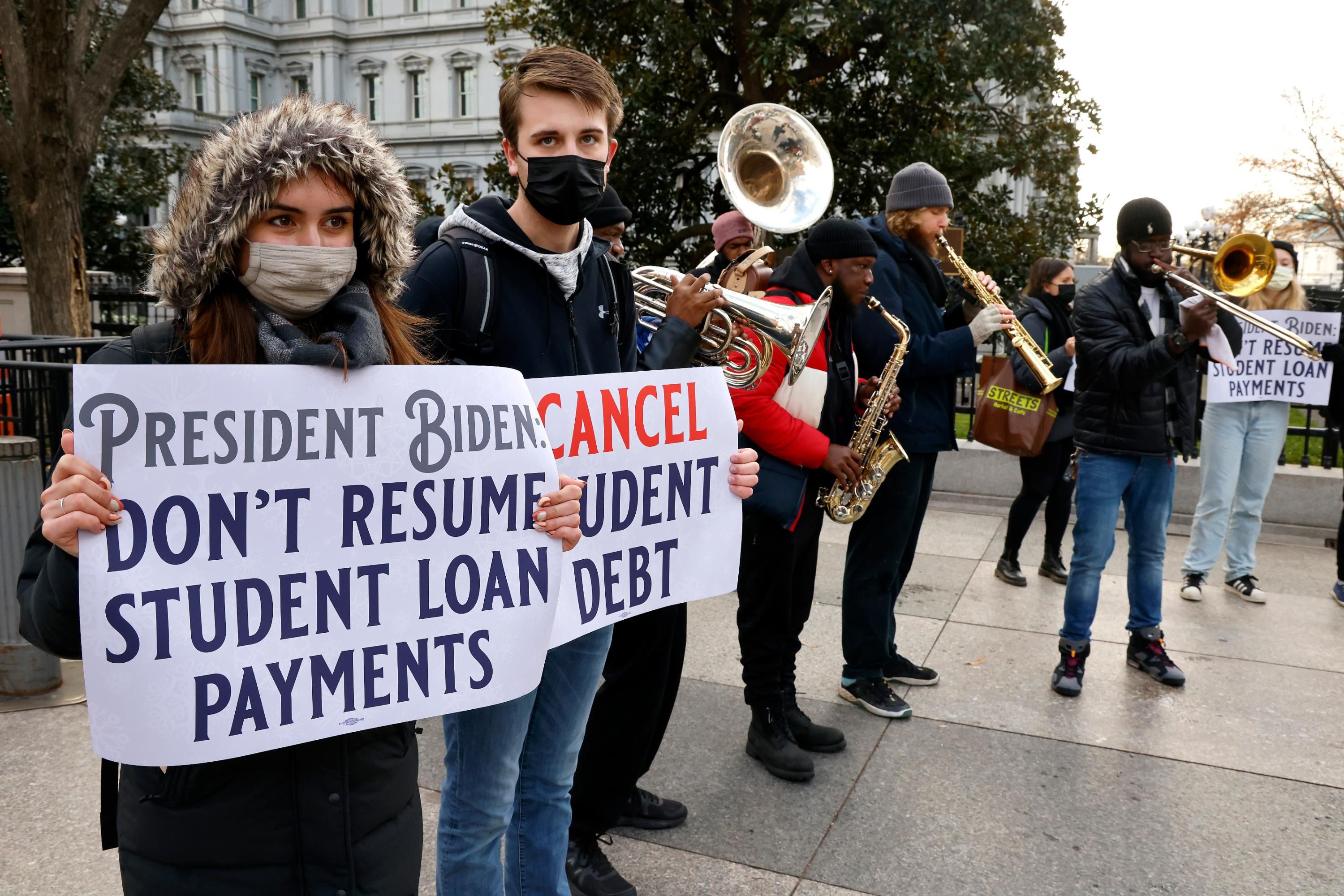 Calls Mount to Cancel Student Debt as Biden Weighs Longer Payment Pause: After a White House official confirmed this week that President Joe Biden is considering further extending a pandemic-related pause on student loan payments, lawmakers and activists renewed calls for debt cancellation. "We need immediate student debt relief, and deferring payments again is a great step, but we need to do more." Read more>>
Puerto Ricans Protest Privatization of Public Beaches: In Puerto Rico, local residents are protesting the privatization of public beaches. NBC News' Isa Gutiérrez reports on how the beaches are being bought out by wealthy foreign developers. Read more>>
Florida High School Student Suspended After Handing Out Pride Flags: "I may have been suspended, but I will not be silenced. I am proud of who I am," said junior Jack Petocz after a protest against the "Don't Say Gay" bill. Read more>>
Inside the Fight Over Florida's 'Don't Say Gay' Bill: Outraged students are speaking out against the 'Don't Say Gay' Bill. They held a walkout on March 3 that included at least 20 schools around the state. Read more>>
Minneapolis Educators Strike for the Common Good: Thousands of educators are on strike in Minneapolis, two years into a pandemic that has pushed public education to a breaking point across the country. With the future of education in unprecedented limbo, the stakes are high—and not just in the Twin Cities. Read more>>
Do Salmon Have Rights? In Sauk-Suiattle Tribal Court, a tribal lawyer sued the City of Seattle on behalf of salmon, Tsuladxw in the Sauk-Suiattle language, alleging that the city's hydroelectric dams violate the salmon's rights. The case, which relies on a concept known as Rights of Nature, is an important test of what Indigenous law experts say could become a powerful tool for tribes to defend their sovereignty and the non-human relatives. Read more>>
How China's Queer Vloggers Use Social Media For Social Justice: Bilibili started as a niche streaming platform for fans of anime, comics, and games (ACG). It's also a home for niche subcultures and marginalized groups, if you know where to look. One of the best examples of this is the site's vibrant community of LGBT vloggers and lifestyle streamers. This might come as a surprise in a country where public media portrayals of queerness are subject to intense official scrutiny. Read more>>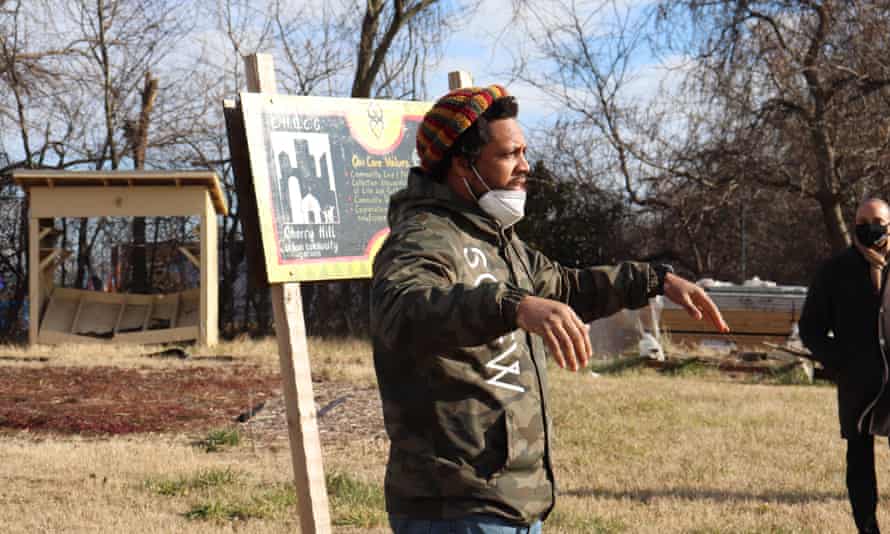 Black-Led Urban Farms Are Thriving – Until They Have To Fight For Their Land: Urban farms around the US are increasingly important, especially in "food desert" neighborhoods, yet they face big challenges with land security. It's a struggle that particularly affects Black farmers: people of color own only 3% of all agricultural land in the US and Black farmers make up only 1.3% of farmers. Read more>>
Marchers Walk From Police Station To Mall To Protest Police Treatment of Black Teen: The Newark-based People's Organization for Progress led a march from the Bridgewater police headquarters to the nearby Bridgewater Commons mall to protest the apparently disparate treatment of a Black teen by officers. Read more>>
How To Prevent Burnout Among Black Leaders: Burnout among Black activists and the organizational refusal to address it has serious implications for who remains in leadership roles and, therefore, how and if social justice movements are able to build the possibilities of a future beyond rapidly escalating climate catastrophe and fascism. Read more>>
Despite Legislative Defeat, Backers of Native Education Reform in S.D. Will Press Forward: The latest setback in a bid to create state-funded Lakota immersion schools in South Dakota will not deter Native American educators from pursuing that vision in the future, according to one of the proposal's key supporters. Read more>>
Thousands Protest Against Brazil's 'Death Combo' of Anti-Environment Bills: Thousands of demonstrators have gathered in Brazil's capital after one of the country's leading musicians, Caetano Veloso, called a major protest to denounce what environmentalists call a historic assault on the Brazilian environment under President Jair Bolsonaro. The "Ato pela Terra" (Stand for the Earth) demonstration was held in Brasília to oppose what activists call a "death combo" of five environment-related bills being considered by Brazil's congress. Read more>>   
Indigenous-Led Activists Protest Oil Pipeline In Green Bay: About a dozen environmental activists took to the streets of downtown Green Bay Friday evening to protest a proposed oil pipeline reroute in northern Wisconsin. Read more>>
Climate Activists Deflate SUV Tires Across Britain In 'Gas Guzzler' Protest: Climate activists have deflated the tyres of sports utility vehicles (SUVs) "disarming" over 500 cars to protest against their higher emissions of greenhouse gases and other air pollutants. Read more>>
Activists Deplore the Human Toll and Environmental Devastation from Russia's Unprovoked War of Aggression in Ukraine: The prosecutor at the International Criminal Court, opening an investigation into alleged war crimes, has authority to bring charges for damage to the environment that is widespread, long-term and severe. Read more>>
Climate Change Group Vows To Disrupt UK Oil Refineries: Climate change protesters said on Wednesday they intended to block major British oil refineries next month as part of their campaign to force the government to end reliance on fossil fuels. Read more>>
Over 200 Groups Urge Biden to Invoke Defense Production Act to Counter Putin, Accelerate Green Transition: A coalition of over 200 groups called on President Joe Biden to leverage his authority under the Defense Production Act to simultaneously "produce alternatives to fossil fuels, fight the climate emergency, combat Putin's stranglehold on the world's energy economy, and support the transition to a renewable and just economy. "A renewable energy future," the groups wrote, "is a peaceful and ultimately more prosperous one." Read more>>
Wet'suwet'en Hereditary Chiefs Demand Royal Bank Stop Financing Pipeline: On Friday, February 25, Wet'suwet'en Hereditary Chiefs met with Royal Bank of Canada (RBC) and City National Bank (CNB) executives demanding the bank withdraw financing for the Coastal GasLink pipeline by March 11. Read more>>
Latin America's Ecobarrios: Ecobarrios (ecological neighborhoods), eco-villages and other styles of "buen vivir" (literally "good living," an Andean concept that incorporates a more ecological and equitable standard of living) stand out for their resilient and regenerative impetus for society. Read more>>
For the First Time, Nations Band Together in a Move Toward Ending Plastics Pollution: A United Nations resolution embraces a broad definition of the problem that encompasses the life-cycle of plastics, from production to disposal. Read more>>
How This Shinnecock Nation Preschool Is Creating a More Diverse Energy Future:
Even if it just starts with a preschool, the energy choice that Shinnecock Nation now has allows them to define a more diverse energy future. Read more>>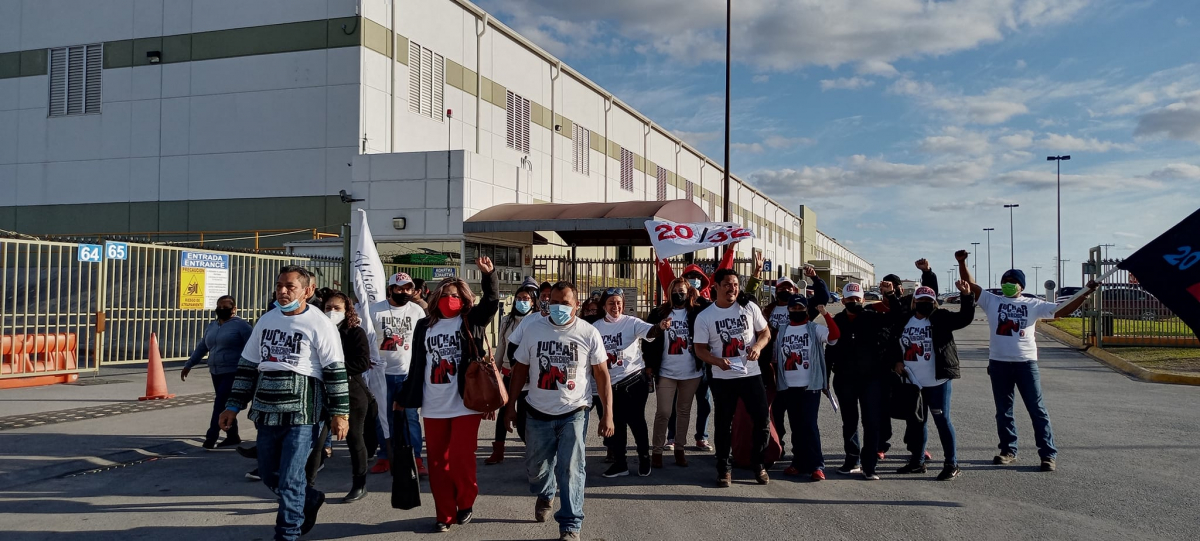 Matamoros Auto Workers Get New Union 3 Years After Strike Wave: Just weeks after auto workers at General Motors in the central Mexican city of Silao voted by a landslide to join a new independent union, auto parts workers in the border city of Matamoros have done the same. Read more>>
Major League Baseball Players Association Launches $1 Million Fund To Assist Seasonal Workers: The owners' lockout at the ballpark means that seasonal stadium workers will lose paychecks. Others who work at spring training ballparks have lost paychecks as well. The players' association has started a relief fund to support them. Read more>>
Dozens of Bus Drivers Call Out Sick, Demanding Pay Raise: Dozens of bus drivers called out sick before picking students up from Jefferson Parish Schools. They're joining the ranks of bus drivers across the area demanding a raise in pay as their operational costs soar. "We can go to McDonald's and make more money than what they paying us and this is ridiculous." Read more>>
Broad Agriculture Coalition Pushes For Right To Repair: A broad agricultural coalition filed a federal complaint against John Deere, demanding the right to repair their own tractors. Currently, when a piece of John Deere equipment breaks down on the job, its owner is expressly forbidden from making their own fixes—only authorized, company-employed technicians have those permissions. Read more>>
NYC Unions Rally Against Exploitation of Immigrant Demolition Workers: After three demolition workers in NYC were unjustly fired, union members rallied to get their jobs back and to fight exploitation, wage theft, and workplace hazards. Read more>>
'19th-Century Racism' At Ukraine Border: As people in Ukraine flee war, African, Asian, and Caribbean people say they've seen refugees being assaulted and others left needing emergency treatment for hypothermia. Read more>>
Rising Georgian Backlash To Russian Influx: More than 20,000 Russians have already fled to Georgia in the days since their country launched the invasion of Ukraine. Many Georgians say they are not welcome. Read more>>
'Traumatized And Terrified, With Nowhere Else To Go' Migrants Stuck At US Border: Title 42, enacted under Trump and kept in place by Biden, has led to hundreds of thousands being denied their right to asylum since the start of the pandemic. Huge numbers of people are stuck at US border. Efforts of NGO groups are stretched and failing. Read more>>
Turkish Police Crash With Crowd Marking Women's Day: Turkish riot police clashed with women who gathered to celebrate International Women's Day in Istanbul on Tuesday, firing pepper spray as they sought to disperse a crowd of several thousand in the city centre. Read more>>
Fast Food Workers Hold Women's Day Strike: "Every year on #InternationalWomensDay we see our employers release statements about how much they value us, but every day our experiences prove they only value their profits. We won't be silenced." Read more>>
Pakistan Broaches 'Hijab Day' for International Women's Day: In one of the worst places to be a woman, politicians are doubling down to repress women's rights. The Aurat (Urdu for 'women') March, now in its fifth year, aims to draw attention to a wide range of issues that disproportionately impact women due to their general exclusion from decision-making, according to march organizers. Right-wing groups are opposing them. Read more>>
Where Climate And Gender Rights Meet: For many women and girls, climate change can be a direct cause of gender-based violence due to the disproportionate effect of climate emergencies in communities where women have historically faced conditions of neglect, dispossession, marginalization, and poverty. Read more>>
Texas College Protesters Shut Down Event for Anti-Trans Candidate Jeff Younger: Student protesters at the University of North Texas (UNT) drove out an anti-trans candidate for the Texas House of Representatives this week, at an event hosted by a conservative student group on campus. Read more>>
Sri Lankan Women's Quiet Surfing Revolution: In Sri Lanka's conservative society, the place for women was at the home and it was only the men, or female tourists, who were allowed to ride the hallowed waves in Arugam Bay, considered Sri Lanka's best surf spot.Yet now, a quiet female surfing revolution has swept not just her village but the whole country. Read more>>
Handmaids Protest Targets Bills Affecting Women: Silently, and without revealing their identities, four women approached the Capitol at sunset Tuesday. They were dressed in red robes and white wimples. The women stood without speaking to bring attention to the "very real consequences for Wyoming women due to the legislative bills that have passed in recent years and could pass the Wyoming Legislature in the next two weeks." Read more>>
140 Marches And Rally Call For Peace In Ukraine: On the weekend of March 5th and 6th organizers around the world held over 140 marches and rallies for Peace in Ukraine. The events took various shapes: from rallies to sit-ins to vigils, gathering people across multiple time zones to say one loud NO to war in Ukraine. Photos and videos. Read more>>
Russian Police Detain Thousands In Anti-War Protests: Police detained more than 4,300 people at Russia-wide protests against President Vladimir Putin's invasion of Ukraine, according to an independent protest monitoring group. Read more>>
Family Members of 9/11 Victims Call On Biden To Unfreeze Afghan Funds: The families asked the White House to help end the mass starvation crisis in Afghanistan by releasing the country's U.S.-held foreign reserves. Read more>>
20,000 Dockworkers Refuse to Unload Russian Cargo at 29 West Coast Ports: "With this action in solidarity with the people of Ukraine, we send a strong message that we unequivocally condemn the Russian invasion." Read more>>
Seneca Mothers Stand With Ukrainians: Today, more than 250 years after the US federal attempts to brutally extinguish the Seneca and Cayuga, in order to seize all of central New York, Vladimir Putin has ordered the Russian army to invade the neighboring independent state of Ukraine. "It is impossible to ignore the parallels we are witnessing on the world's stage with the invasion of Ukraine and the long ago invasion of Seneca villages." Read more>>
War Is Forcing Ukrainian Leftists to Make Difficult Decisions About Violence: An anarchist resistance fighter and an isolated pacifist take divergent paths toward peace. Read more>>
Coalition Calls on US to Swiftly Ratify Global Treaty Banning Cluster Bombs: The ongoing refusal to join the international agreement, says the Cluster Munitions Coalition, "weakens the impact of United States' criticism about Russia's use of these weapons." Read more>>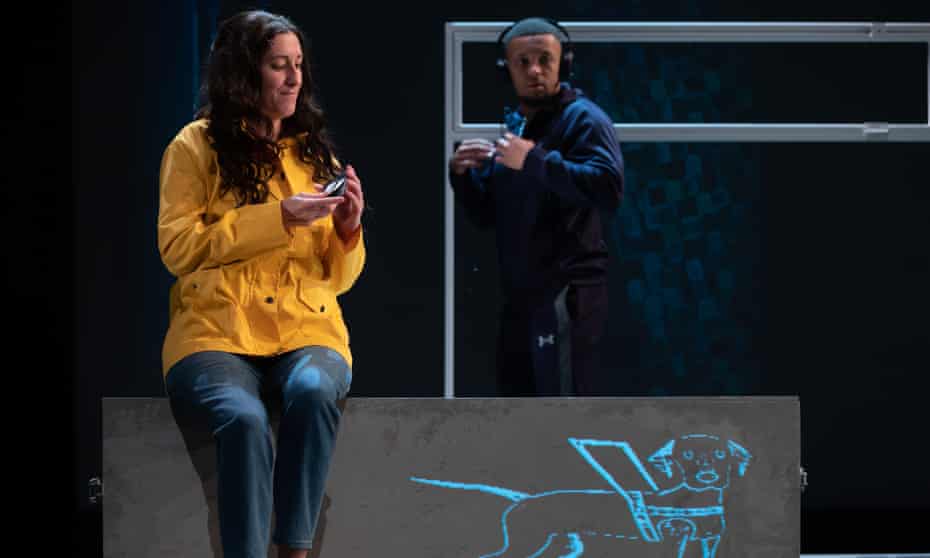 Blindness On Stage: What is it like to navigate not only a stage but the entire theatre industry as a blind person? From the practicalities of performing to harmful preconceptions about the roles visually impaired actors can play – and how blindness itself is portrayed – there is a lot to deal with. Read more>>
Anonymous Claims It Hacked Russian Television: Anonymous claims it hacked into Russian TVs and showed the true devastation of Putin's Ukraine invasion. Initially, the video was shown on Russia 24, Moscow 24, Channel One, Wink, and Ivi. However, according to Anonymous' Twitter account, all Russian-state TV channels have been hacked. Read more>>
Furtherfield – The Power of Art and Play in Imagining New Worlds: By casting humans as beetles and squirrels attending Interspecies Assemblies as delegates of their species, the live action role-playing game aims to help people develop "empathic pathways to nonhuman lifeforms through play." Read more>>
Thousands of Minneapolis Federation of Teachers Strikers Singing Purple Rain: Thousands of teachers on strike launched into creative protest by singing Purple Rain. Read more>>
Mel Chin's 'Constant Revolution' Tackles Humanity's Environmental Challenges: For this MacArthur fellow, art is a powerful tool for addressing complex environmental issues. Mel Chin's work has addressed social justice issues ranging from lead poisoning, water rights, New York's maritime history, and sea level rise. Read more>>
How One Theater Company Provides the Radical Drama World with a Virtual Stage: Founded from the spirit of the Occupy Movement, HowlRound Theatre Commons is pioneering new forms of performance. Read more>>
How Black Actresses Fought for Science Fiction Roles for Nearly a Century: Hollywood didn't decide on its own to portray Black women as heroes and women of power in science fiction. Their central roles in sci-fi film and television were the result of more than 80 years of Black-led struggle and strategy. Read more>>
Deep Space Nine's Union Episode: "Bar Association" is one of Deep Space Nine's funniest episodes—but its message about valuing your work and solidarity in labor still resonates. Read more>>
The History of Tying Up Traffic for Civil Rights: Vehicular blockades are not a new form of protest, nor is the conversation they have provoked unprecedented. Fifty-eight years ago, similar arguments and conflicts also arose over a similar protest, albeit in the service of a very different cause. Read more>>
Can Nonviolent Civil Resistance Stop Putin? Non-military forms of civil resistance against Russian military aggression receive much less attention. Yet, civil resistance against the Russian invasion can complement and enhance existing strategies in three ways. Read more>>
Vandana Shiva On The Dangers of Philanthrocapitalism: Physicist, ecologist and prolific author Vandana Shiva joins Nonviolence Radio to discuss her new book, which identifies a new form of colonialism turning us away from each other and the Earth. Read more>>
When Witnessing Becomes Activism: Witnesses, whether by accident or vocation, help shape how societies understand social upheaval and respond to social change. Read more>>
Healing Generational Trauma: For Black and Indigenous communities, it takes more than therapy and medicine to tackle mental illness. We need a holistic approach. Read more>>
Bayard Rustin and The Journey of Reconciliation: An evening of storytelling, music, and art celebrating the life of Civil Rights Leader Bayard Rustin and commemorating the 75th anniversary of the Journey of Reconciliation, a visionary and inspiring action to push for desegregation in the American South. Learn more>>
A Future for All of Us – Narrative Strategy for the Immigrant Movement: Narrative is the level at which society moves. Narrative precedes policy. Narrative is central to the fight for immigrant rights. Learn more>>
World BEYOND War's 2nd Annual Virtual Film Festival! This year's festival explores the intersection of militarism & water, survival & resistance, in the lead-up to World Water Day on March 22. Learn more>>
​​​"Civil Resistance Struggles – How Ordinary People Win Rights, Freedom, and Justice": More than 250 participants have taken this course since it launched in 2017, and now you have the opportunity to join this large community of learners. (April 19 – June 6, 2022; Application deadline: March 31, 2022) Learn more>>
Extinction Rebellion Is Recruiting. Take Action Now: XR's strategy is one of non-violent, disruptive civil disobedience – a rebellion for climate justice. "We need you – whoever you are, however much time you have to offer. Together we're building a powerful movement that is participatory and inclusive. Together we're unstoppable". Learn more>>
Support Inside And Out: Join the Civil Liberties Defense Center to learn about supporting movement participants through incarceration, release, and transition back home from people who have lived it. Learn more>>
Author Rivera Sun Explores How Writers Call People to Action: Stories for a Changing World: Tumultuous times draw out the heroic in the most unlikely candidates, but where do human beings find the roadmaps as they contemplate their own hero's journey? Author/activist Rivera Sun believes that writers are uniquely suited to provide them. Learn more>>
No "No-Fly Zone"! Some people, including members of Congress, seem not to know what a no-fly zone is, thinking that by pushing a button, a telekinetic invisible force field — think Star Wars, the movie — can be erected over Ukraine to repel Russian bombs. Spoiler alert: That's not how it works. A no-fly zone would mean U.S. fighter jets shooting down Russian planes, which means a U.S.-Russia war—possibly a nuclear one. Learn more>>
Did you enjoy this bird's eye view of what's happening with nonviolence?
Hooray! Donate here to help us keep going>>