Editor's Note From Rivera Sun
Thousands of Argentines marched against the latest swindling and crippling debt burdens from the International Monetary Fund (IMF). Swaziland anti-monarchists threatened to make the country "ungovernable" and secured the release of student organizers. Kazakhstan is seeing a second wave of strikes ripple through the industrial sector after civil unrest last month. Sudanese continue to oppose the military coup and India is being rattled by Muslim school girls who are demanding the right to wear their hijabs.
More than 5,000 people took to the streets of Minneapolis in protest of the no-knock warrants that led to the murder of Amir Locke. A Boise, Idaho, tent demonstration continues to camp-out for housing justice despite police raids and right-wing attacks. Protests are growing in the Netherlands, where unaffordable rents are pushing people to take action.
While the Canadian Truckers Convoy continues to block Ottawa streets in protest of vaccine mandates for border crossing routes, citizens of Vancouver use bicycle blockades to bring local trucker protests to a stand-still.
This is just a glimpse of the interesting stories in our full round-up. Scan the headlines. Follow the links. Treat yourself to some fascinating reads. This is what Nonviolence News is all about.
Enjoy,
Rivera Sun
Photo Credit: Demonstrators take part in a protest against the government's agreement with the International Monetary Fund (IMF), in Buenos Aires, Argentina February 8, 2022. REUTERS/Mariana Nedelcu
Thank you to our recent donors! We love you, too.
Here's where to pitch in>>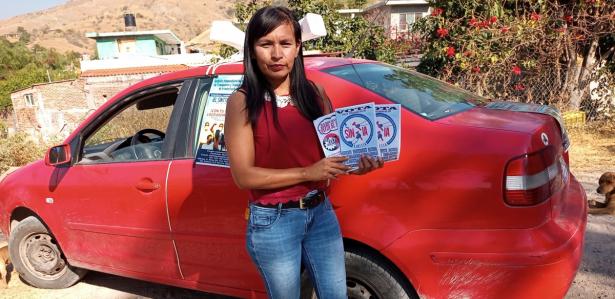 Mexican GM Workers Oust Corrupt Union & Replace It With Independent Union: It's a major breakthrough for workers and labor activists seeking to break the vice grip of the employer-friendly unions that have long dominated Mexico's labor movement. Read more>>
Norway To Add Gender-Neutral Pronoun To Official Norwegian Language: The official Norwegian language is set to add a new gender-neutral pronoun within the year, confirms the Language Council of Norway. Read more>>
'Fighting Back Works!' IRS Ditches Pilloried Facial Recognition Plan: Federal lawmakers joined with advocacy groups that argued requiring biometric information to access records online is a "creepy and disturbing strike" at privacy and security. Read more>>
Maine Lobstermen Form Union Co-Op To Claw Back Fair Prices: As independent contractors, Maine lobstermen are denied collective bargaining rights. But they partnered with the Machinists to create both an affiliate local and a marketing cooperative. IAMAW Maine Lobsterman Local 207. Read more>>
Mama Glo, Louisiana's Longest Held Female Prisoner, Finally Walks Free: After sentencing her to life in Louisiana's post-Jim Crow era of legal "reforms," an unremorseful state spits a mangled Gloria Williams out into the world at age 76. Read more>>
Journalists Win Settlement After Attacks By Minnesota State Police During Protests: In addition to $825,000, a federal judge approved a permanent injunction banning state troopers from attacking or arresting journalists covering protests. Read more>>
Swaziland Student Organizer Granted Bail After Protesters Threaten To Render Kingdom 'Ungovernable': The arrest of Colani Maseko and subsequent torture of student leaders coincided with a fresh wave of anti-monarchist protests. Read more>> 
Thousands Protest In Argentina Against the IMF Bank: Thousands of Argentines marched through the streets of Buenos Aires on Tuesday to protest against a likely deal with the International Monetary Fund (IMF) to revamp more than $40 billion of debt the country cannot pay back. The protesters paraded through the capital with banners saying "no to paying the IMF" and "no to an IMF deal". Read more>>
In Kazakhstan, Industrial Unrest Spikes After Civil Unrest: Workers across Kazakhstan are calling strikes, impatient for the better conditions the president promised after widespread unrest last month. Read more>>
Sudanese March Against Military Rule: Thousands of Sudanese marched against military rule on Monday in Khartoum and other cities, a Reuters reporter said, with some voicing concern about the return to government of members of the ousted regime of ex-president Omar al-Bashir. In the capital, security forces fired repeated rounds of tear gas and blocked protesters. Read more>>
Workers at Three Amazon Warehouses Are Now Waging Unionization Battles: #Striketober may be over, but the struggles to organize at Amazon have not been not defeated — in fact, they're spreading. Read more>>
Faith Leaders Denounce Zuckerberg's Instagram-for-Children Scheme: "Social media platforms that target immature brains, practice unethical data mining, and are inspired by profit motives," says the coalition, "are not a tool for the greater good of children." Read more>>
'They Are Firing the Entire Committee!' Memphis Workers Say Starbucks Is Targeting Union Organizers: Workers at a Memphis Starbucks who were fired Tuesday after launching a unionization effort vowed to carry on their fight, with one employee invoking the legacy of the Rev. Martin Luther King Jr.—who was assassinated in the Tennessee city while campaigning for workers' rights. "The arc of Starbucks' union-busting is long, but it bends toward losing," said Starbucks Workers United. Read more>>
West Virginia Students To Stage Walkout Over Christian Revival At High School: Between calculus and European history classes at a West Virginia public high school, 16-year-old Cameron Mays and his classmates were told by their teacher to go to an evangelical Christian revival assembly. Students were instructed to raise their arms in prayer at event in public school's auditorium. Read more>>
In Minneapolis, 5000 People Protest Police Murder of Black Man In No-Knock Warrant: Around 5000 people marched in protest here February 5, to demand justice for Amir Locke, a 22-year-old Black man murdered by police on February 2. Read more>>
Minneapolis Mayor Halts No-Knock Warrants Following Murder Of Amir Locke: Minneapolis Mayor Jacob Frey imposed a moratorium on no-knock warrants following the murder of Amir Locke by police and will work with national experts on how to revise the department policy on no-knock warrants, reported PBS Newshour. The gesture was important but will not undo the actions of the officers involved in Locke's death. Read more>>
Free Julius Jones! Climbers Hang Banner on Oklahoma Capitol's 300 Ft. Oil Derrick Before State of the State Address: The morning of his State of the State address Oklahoma Governor Kevin Stitt woke up to three banners hanging on "Petunia " an active oil derrick in front of the Oklahoma Capitol Building. Read more>>
Protest Calls On Public Stores To Stop Selling Apartheid Products: On Saturday, 5 February, activists in Vancouver gathered outside the downtown BC Liquor Store for a picket and literature distribution calling for the publicly owned stores to stop selling Israeli wines, many of which are produced in the occupied Palestinian and Syrian lands of the West Bank and the Golan Heights. Read more>>
Hunger-Striking Teachers Say Oakland Plan to Close Schools Will Hurt Black & Brown Communities: A group of teachers are on a hunger strike to protest a plan to close and merge over a dozen schools due to under-enrollment. This comes ahead of a critical school board vote Tuesday that will decide whether to proceed with the plan. Activists argue the move threatens to divert resources to charter schools and displace hundreds of Black and Brown children from their neighborhood schools. Read more>>
A Baltimore Urban Farm Fights for Food Sovereignty in the Face of Eviction: After a decade of serving food-insecure residents, Baltimore's Cherry Hill neighborhood is rallying together to save their farm. Read more>>
After the Uprising – When the Cameras Turn Away but the Struggle Continues: Join CLDC staff and special guests to hear what is happening in the courts to continue the struggles for racial justice, as well as what support needs exist for those who continue to face criminal charges or are serving prison sentences as a result of the uprisings. (Feb 17) Learn more>>
These Indigenous Women Are Helping Save Endangered Coral Reefs: Coral reefs are some of the most important ecosystems on the planet. In addition to providing essential habitat for marine life, they also protect coastal areas from waves, storms, and floods, all while providing a key source of income for hundreds of communities around the world. Read more>>
Montana Plaintiffs Announce First Children's Climate Trial in History of US: Bellinger called the trial "an unprecedented opportunity" to lay out in court how the state's fossil fuel promotion contributes to the climate emergency, "resulting in grave injuries to these 16 youth plaintiffs." Read more>>
Australians Ingest A Credit Card's Worth Of Plastic Each Week, Citizen Science Project Reveals: Citizen science project mapping microplastics menace in hope of halting spread. For the last three years, a group of volunteers has been surveying a beach each month for microplastics, as part of the Australian Microplastics Assessment Project. The results are horrifying. Read more>>
Arizona Conservation Activists Say Proposed Mine Threatens Water Source: South32, acting through its U.S. subsidiary Arizona Minerals, aims to extract silver, lead, zinc and manganese. The company says these minerals will feed the United States' growing demand for base metals as the country moves toward producing more electric vehicles. But activists worry about how the mining will drain the aquifer. Read more>>
Over 150 Groups Press Banks to Stop Backing Coastal GasLink Pipeline: A letter released today by more than 150 non-government organizations is calling on 27 financial institutions led by the Royal Bank of Canada to pull their investment dollars out of the Coastal GasLink pipeline. Read more>>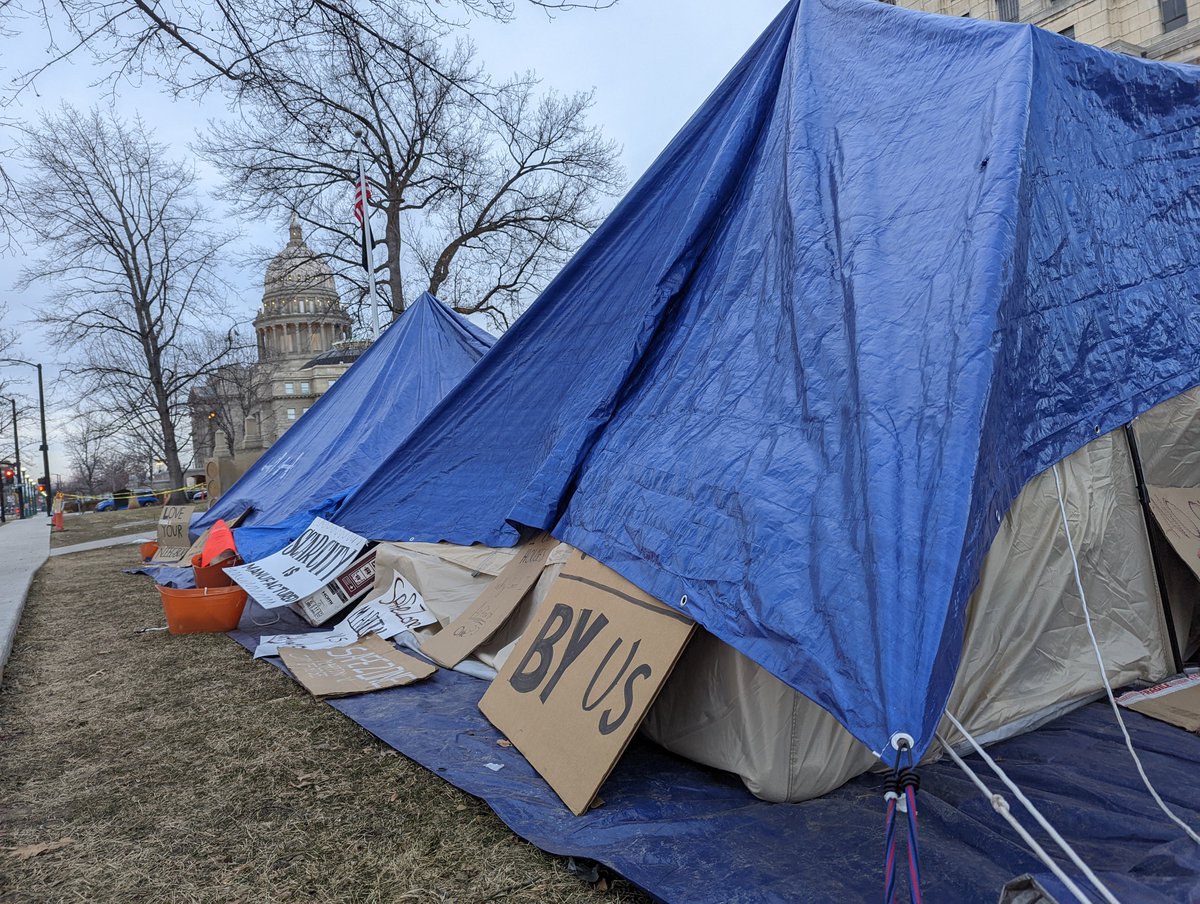 Boise Tent Demonstration Remains Strong In Face Of Continued Police And Far-Right Harassment: Three weeks into the tent demonstration in Boise, Idaho, activists are holding strong through multiple police raids, attacks from local fascist groups, and a whirlwind of misrepresentation in local media. Read more>>
New Yorkers Are On Rent Strike. They Have No Choice: The rent is too damn high. 'We have to make ourselves seen': the New York rent strikers fighting eviction. Five residents reflect on the battle for affordable housing after the end of the city's eviction moratorium. Read more>>
Nurses Take On Union-Busting Bosses Over Short-Staffing: Burnout and turnover rates in nursing have soared throughout the COVID-19 pandemic, but the conditions for this current crisis are also the result of years' worth of top-down decisions healthcare professionals have been decrying for a long time. Read more>>
Traffic, Tickets, Gas: Rideshare And Delivery App Workers Fight To Unionize: A delivery worker coalition in New York City is organizing to demand better work conditions, including living wages, basic benefits and safe work environment. Read more>>
In Netherlands, the Struggle For Affordable Housing Intensifies With Protests In Multiple Cities: Activists from various youth & student groups, feminist groups, trade unions and political parties marched for housing rights on the call of #Woonrevolte Amersfoort, a housing rights coalition. Read more>>
After Amazon Tragedy, Workers Come Together to Demand Safe Working Conditions: The fight for justice and accountability continues for six Amazon employees who were killed when a warehouse roof collapsed during a tornado in December. "Amazon was supposed to keep them safe. They didn't do that. How does a company worth over $1 trillion let this happen?" Read more>>
Hijab Ban Protests Force Schools To Shut Down In South India: Over the past month, several government-run educational institutions in India's Karnataka state have banned Muslim female students from wearing the hijab, or headscarf. Amid increasing tensions and protests between Hindu and Muslim students around the hijab in schools, Karnataka authorities have shut down schools and colleges for three days.The issue is now being debated in a high court. Watch here>>
Abortion Access Across Borders: Following Mexico's Supreme Court ruling to decriminalize abortion, feminists in the country continue to help people access care. Their work can serve as a model for US activists navigating the limits of state health services. Read more>>
In Australia, Family And Domestic Violence Survivors Are 'Being Failed': An online forum reported that in Australia "as many as 80% of sexual assaults go unreported and very few cases that are reported to police even make it to court." Read more>>
LGBT Colombians Embracing Visibility In Town With a Legacy of Abuse: In El Carmen de Bolívar, LGBTQ+ people want the history of their brutal persecution by police and paramilitaries to be told, but the sense of safety is fragile and many still face prejudice. Read more>>
No War with Russia Day of Action: On Feb 5th, from Missoula to Providence, people demonstrated against war in Ukraine. Peace actions were held in 77 cities. Read more>>
Online Rally Of Antiwar Groups Organizes To Keep US From Being Lied Into War With Russia: Clearing the FOG provides excerpts from the speakers at the National Online Rally to stop war with Russia over Ukraine that was held on Feb. 5 as part of the national actions that took place in about 70 cities in Hawaii and coast to coast. Read more>>
In DC, Peace Groups Say Condemn White House Role In Military Buildup In Europe: Groups opposed to war rallied outside the White House to condemn the Administration's role in a military buildup in Europe and warned war between superpowers would come at great cost. Read more>>
Cyclists Block Vancouver Truck Convoy: As anti-vaccine mandate protests drag into a second weekend across Canada, groups of counter-protesters are starting to push back. In Vancouver, a sizeable group of cyclists halted that city's anti-mandate protest in its tracks. Read more>>
NYC Community Gardeners Might Have New Protection in the Fight Against Development: Designating community gardens as 'Critical Environmental Areas' could give neighborhoods a seat at the table when developers move in. Read more>>
Lululemon's Olympic Challenge to Reduce Its Emissions: As Team Canada prepared to don red Lululemon parkas and march in the opening ceremony of the Winter Olympics in Beijing, activists visited the Canadian apparel company's flagship store in Vancouver to give employees a medal made of coal rather than gold. Read more>>
Why Animation Is a Powerful Medium For Cultural Resistance: When words are not enough, organizers and artists are turning to animation to build awareness and solidarity rooted in empathy. Read more>>
How Artistic Activism Can Move Us Toward a Better Future: From chapters on developing your own artistic process to the critical role of persuasion, the authors make the case that art needs activism and activism needs art. Read more>>
10 New Political Albums To Kick Off 2022 In Style: "Do you think there's no good protest music these days? So did I, until I started looking for it. The truth is it's always been out there – it's just a bit difficult to find. Every month, I search it out, listen to it all, then round up the best of it that relates to that month's political news. Here's the round-up for January 2022." Read more>>
'But Did He Hit You?' The Parallels Between the 'Freedom Convoy' And Domestic Violence: A refrain we're seeing from convoy participants and supporters is that this protest is 'non-violent.' That song and dance is all too familiar to the many women across the country who have experienced domestic abuse. Read more>>
Remembering Syrian Nonviolence Scholar Jawdat Said: Two things stand out about Jawdat Said: his humanity and his clear evocation of the Quran as a testimony of peace and nonviolence. Read more>>
The Coming Era of Direct Action: With direct action moving to the forefront of U.S. politics across the political spectrum, massive change is possible. Those fighting for a livable world must seize the moment. Read more>>
Join the Day of Love For Afghanistan: Join Peace Action and many organizations in calling for the release of humanitarian funds to Afghanistan, and acting to raise awareness and stimulate action on behalf of the civilian population. On February 14, Valentine's Day, Peace Action is organizing local vigils around the US with the theme "Love to Afghanistan." Here is an action toolkit for organizing a vigil. And here is a sign up sheet to indicate your interest.
World-Wide Climate Action Strike Called By Fridays For The Future – March 25: Together with different sectors of society across the world, led by the most marginalized, let's bring back the power to the people whose power has been stolen. Together, let's build a system and home where we prioritize #PeopleNotProfit. (March 25) Learn more>>
Voluntary Simplicity: From Gandhi to Thoreau to Thich Nhat Hanh to Wally and Juanita Nelson, voluntary simplicity runs through the heart of nonviolence. In this 6-week course, we will examine how—and why—simplifying our lives supports nonviolence as a way of life. (Starts Feb 22) Learn more>>