Editor's Note From Rivera Sun
This week's Nonviolence News contains stories both hopeful and alarming. Los Deliveristas Unidos celebrated a historic victory as new (and hard-won) labor protections for delivery workers went into effect this week in New York City. Mass protests and road blocks forced Serbian officials to scrap the Rio Tinto mine. Sudan is entering a new phase of their ongoing movement to ensure a citizen-led democracy. Thousands of Australians joined Aboriginal-led actions on "Invasion Day" to decry genocide and colonization. Berlin is working on a car-free zone the size of Manhattan.
In Kyrgyzstan and Belarus, homophobia is being weaponized to target civic activists. A US gunmaker is under fire for creating a "children's" version of an AR-15 assault rifle. Leaked memos on the Patriot Front reveal plans for racist campaigns across the United States. Georgian social workers are on strike over stagnant wages as costs have doubled since their last pay raise.
A new survey shows that more than 7 million US citizens are "extremely worried" about the climate crisis and are ready to engage in civil disobedience. In a dose of sanity, a federal court invalidated the Biden administration's massive off-shore oil and gas lease auction for failure to take into account the greenhouse gas emissions.
The struggles continue. We're seeing some wins for people and planet. Encouragingly, we're also increasing numbers of people moving into action for justice. From nurses to delivery workers, students to elders, everyday people are rising up for the Earth, living wages, respect and dignity, and to challenge the continuing wrongs of the world.
With respect for the movements,
Rivera Sun
Photo Credit: Los Deliveristas Unidos rally in Times Square on Sunday, Jan. 23.
Knowledge is power. Help us keep empowering thousands of people.
Donate here>>
Succumbing To Protests, Serbian Government Revokes Permits For Rio Tinto Mining Project: Serbian prime minister Ana Brnabic announced that the government has abolished all legislation, permits and regulations related to Rio Tinto and the Working Group on Implementation of its mining project in the country. Serbia saw massive protests last year by environmental activists and opposition parties against the proposed opening of a lithium mine. Read more>>
Massive US Off-Shore Oil Leases Invalidated By Court: Today, the D.C. District Court invalidated the Department of Interior's decision to offer 80 million acres in the Gulf of Mexico for oil and gas leasing, marking a pivotal victory in the fight to defend Gulf communities and the planet from the worsening climate crisis. The Court held that Interior failed to accurately disclose and consider the greenhouse gas emissions that would result from the lease sale, violating a bedrock environmental law. Read more>>
Delivery Workers & Advocates Celebrate New Labor Rights Taking Effect: New labor protections for the city's tens of thousands of delivery workers are set to take effect Monday, Jan. 24, and advocates and politicians rallied in Times Square the day before to promote the incoming laws. Read more>>
'Strikes Absolutely Work' – Kroger Workers Win New Contract: Unionized workers at Denver-area King Soopers grocery stores approved a new three-year contract on Monday following a 10-day strike by more than 8,000 low-wage employees in Colorado. "This victory proves that when workers stand together they can defeat corporate greed," said Sen. Bernie Sanders. Read more>>
San Jose Set to Become First U.S. City to Make Gun Owners Get Insurance: In a vote Tuesday night, San Jose City Council passed new rules that would see the city become the first in the United States to the require most gun owners to pay an annual fee as well as carry liability insurance. Read more>>
Pandora Papers Consequences Ripple Around The Globe: Leading politicians, governments, and elites from all over the world have been roiled by the largest-ever ICIJ investigation, which changed the global conversation on tax havens and financial crime. Read more>>
Striking Massachusetts Nurses Outlast Corporate Giant Tenet: Last year's longest-running strike came to an end in early January when nurses at St. Vincent Hospital in Worcester, Massachusetts, overwhelmingly voted to ratify their new contract and return to work. Read more>>
Climate Activists Acquitted After Train Protest: Jurors on Friday unanimously acquitted three Extinction Rebellion activists who were on trial for blocking a train in London to demand an adequate response to the life-threatening climate emergency. "There is mounting evidence from the courts and in particular from juries that the public is taking the climate crisis… far more seriously than government and business." Read more>>
Historic, International Student Movements Offer Lessons For K-12 Walkouts: The recent student movements in Chile, Brazil, and elsewhere can offer ideas and inspiration to the thousands of K-12 students organizing school walkouts to demand remote learning and other safety protocols during the current Covid wave. Read more>>
Sudan's Revolution Enters Its Second Phase – Disrupting The State: Resistance committees are mobilizing at grassroots level to bring about a fundamental transformation of the state. Read more>>
Land Reform & Occupation in Brazil: January 22nd marked the 38th anniversary of the Landless Workers Movement (MST) in Brazil. Read how they have donated over 6,000 tons of food during the pandemic, and how they continue to fight for popular agrarian reform through land occupation. Read more>>
Alabama Amazon Workers Are About to Rerun Their Union Election: A year ago, all eyes were on the unionization election at Amazon's warehouse in Bessemer, Alabama, where illegal union suppression tactics by Amazon helped sink the drive. Thanks to a court order, that vote is about to be rerun. Read more>>
Gun-Maker Slammed for 'Children's Assault Rifles' Based on AR-15: Gun control advocates on Wednesday sharply condemned an Illinois-based company for recently unveiling the JR-15, a long rifle inspired by the AR-15 but marketed for children. "At first glance, this comes across as a grotesque joke," said one gun control advocate. "On second look, it's just grotesque." Read more>>
Homophobia Is Being Weaponized In Kyrgyzstan And Belarus: The weaponization of homophobia in the service of discrediting government opponents and civic activists is being readily deployed across swathes of the former Soviet space. The technique is simple, crude and well-worn: A member of a protest movement is singled out and identified as gay. This, in turn, is presented as evidence of the influence of pernicious Western values. Read more>>
Aboriginal Australians Commemorate Day of Mourning On "Invasion Day": "This always was, always will be Aboriginal land." In Sydney, several more thousand people than originally expected turned out to the Invasion day — Day of Mourning — Survival Day March in Sydney to mark 234 years since British imperialism invaded Gadigal lands, and started a war of genocide. Read more>>
Nikole Hannah-Jones Gives '1619 Project' Critics the MLK Tribute They Deserve: "The 1619 Project" author read excerpts from Dr. King's speeches without telling anyone that she was doing so, leading the audience to think King's words were hers. Read more>>
Protesters Sue Sacramento Police Department for Allegedly Repressing Racial Justice Protesters with Violence, Surveillance, and Home Raids: Protesters claim that the Sacramento Police Department in 2020 brutalized demonstrators in an effort to disrupt and end protests by Black Lives Matters and others following the death of George Floyd. The suit seeks to end the City's discriminatory, violent tactics against anti-police brutality protesters. Read more>>
Patriot Front Fascist Leak Exposes Nationwide Racist Campaigns: The detailed inner workings and operations of neo-Nazi organization Patriot Front have come to light after a massive leak from their chat servers. Read more>>
Seattle Police Faked Proud Boys Threat During Racial Protests: The radio chatter about members of the Proud Boys marching around downtown Seattle, some possibly carrying guns and then heading to confront protesters on Capitol Hill was an improper "ruse", or dishonest ploy, that exacerbated a volatile situation. Read more>>
Environmental Activists Concerned About Riot Bill: Wisconsin climate and environmental activists are raising the alarm about a so-called riot bill which will come up for a vote. 'Once a right can be taken away from anybody it can be taken away from everybody, including you.' Read more>>
Interest In Civil Disobedience Has Reached A Mini Climate Tipping Point: Non-violent protest for the planet? "Definitely," say 4.8 percent of Americans in Yale study. More than 7 million citizens say they're ready to take serious action for climate justice. Read more>>
'We Are The Power.' Canada's Indigenous Land Defenders Pledge To Fight On: For years, Indigenous land defenders have sought to protect their lands and sacred headwaters from the construction of a pipeline. Now, the land defenders fear armed police are again preparing to move in on them. Read more>>
Young Climate Activists Drive Highway Revolt: For months, a group of youthful climate activists have waged a battle to halt a Portland highway expansion — and turn U.S. transportation policy around. Read more>>
Berlin Plans a Car-Free Area Larger Than Manhattan: The citizen-driven plan that the city is considering now would create the largest car-free area in a city anywhere in the world. Read more>>
16 Ways to Lead a Zero Waste Life: To inspire others to take action in their own lives, Rob Greenfield offers the following 16 tips for living a near zero waste life. Read more>>
Divestment Campaigns Gain Steam As Climate Crisis Intensifies: Since the movement took root on university campuses a decade ago, over 1,000 institutions, including faith, health, and philanthropic groups, have rerouted investments to support a transition to clean energy. Read more>>
In "Bitter Irony," Georgian Social Workers Go On Strike: The social workers' strike follows several other significant strikes over the past year across the country. The strikers complain that their pay rates have stood virtually unchanged since 2007, while official data show that prices in Georgia have almost doubled since then. Read more>>
How To Truly End Fuel Poverty: We Care called a public meeting at its food bank in Deptford, and established a not for profit energy company with its volunteers, which, in its first community share offer raised almost £500,000, offering investors a 4% return. The schools, churches, and community centres signed up to this cheaper energy alternative which used its profits to tackle fuel poverty in South East London. Read more>>
Alabama Coalminers On Strike For 10 Months Vow Not To Be 'Starved Out': About 1,100 coalminers in Alabama have entered 2022 still on strike, more than 10 months since they walked out back in April last year, making it the longest strike in the US since the Covid-19 pandemic began and the longest in Alabama's history. Read more>>
100+ Ultra-Rich People Warn Fellow Davos Elites, 'It's Taxes or Pitchforks': "History paints a pretty bleak picture of what the endgame of extremely unequal societies looks like," reads an open letter signed by millionaires and billionaires calling for higher taxes on people like themselves. Read more>>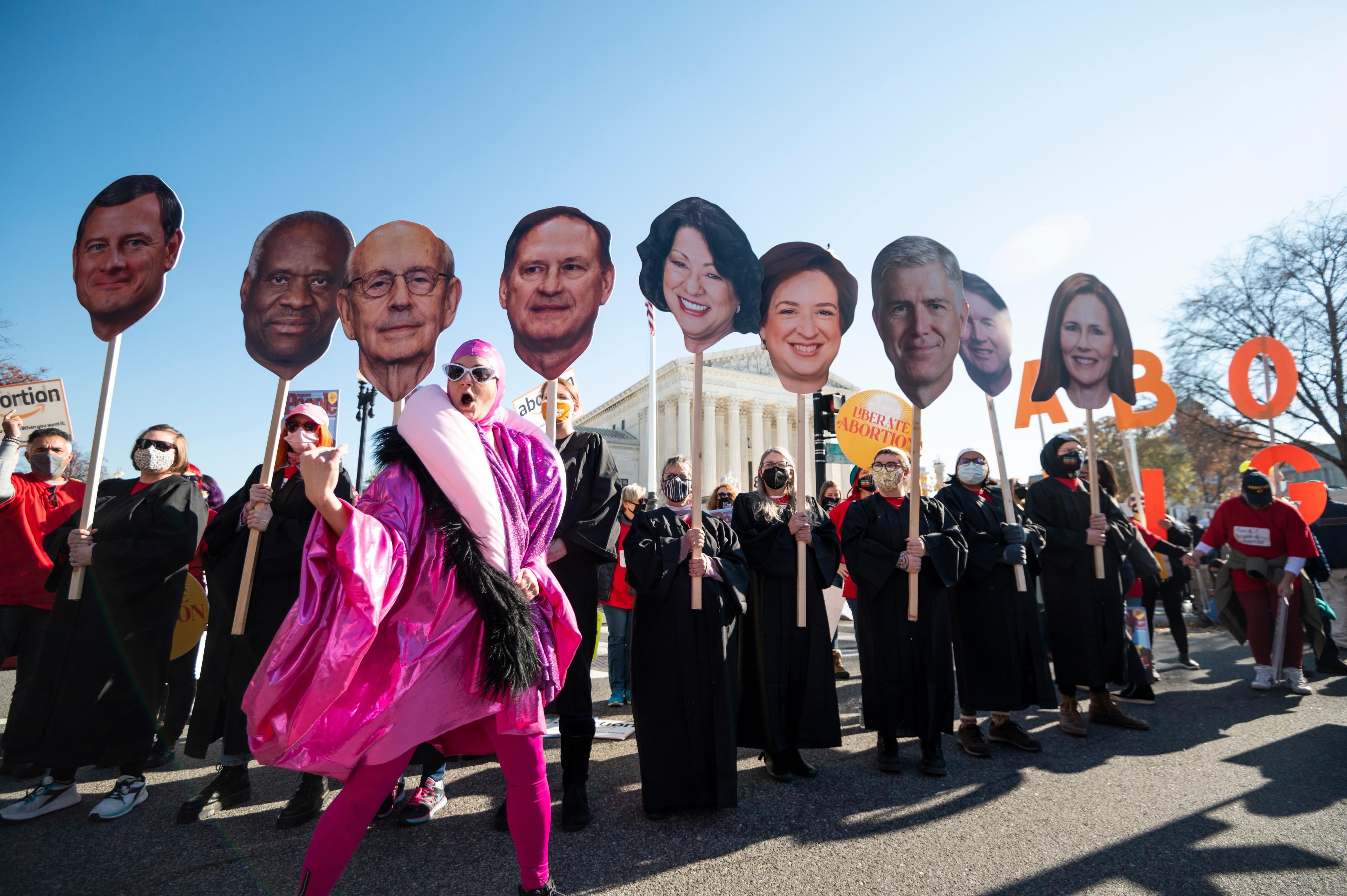 Amid Existential Threat to Reproductive Rights, Congress Urged to Act: "It's the 49th anniversary of Roe v. Wade, and if we don't fight like hell it could very well be the last," said one campaigner, who called on U.S. lawmakers to pass the Women's Health Protection Act. Read more>>
London Met Police Apologizes For 'Sexist, Derogatory' Language In Strip-Search: The Metropolitan police have apologized and paid compensation to an academic for "sexist, derogatory and unacceptable language" used by officers about her when she was strip-searched. "The crucial issue is that racism, misogyny [and] sexual violence, are normalized in policing." Read more>>
Uzbekistan Sentences Blogging LGBT Supporter To Three Years In Jail: A court in Uzbekistan's capital on Friday night sentenced a blogger to three years of restricted freedom for slander after he publicly criticized the education system and called for same-sex relations to be decriminalized. Read more>>
US Peace Groups Protest Against War In Ukraine: The saber-rattling from the White House and Capitol Hill is beginning to prompt some peace groups in the U.S. to begin mobilizing public opinion against any looming conflict, and campaign for diplomacy instead. Read more>>
4 Good Reasons Not To Go To War In Ukraine: Instead of a foolhardy plunge into yet another military conflict, let's look closer to home and take care of the many crises we face in the United States. Read more>>
Dems Rebuked Over $500 Million in Military Aid to Ukraine: "Fast-tracking massive weapons transfers to Ukraine and ginning up a new war with a nuclear-armed Russia" is a terrible idea, warns leading peace advocate. Read more>>
Women Against Military Madness Continue Resistance After 40 Years of Organizing: On January 16, 2022, people gathered on the spot where WAMM held its first demonstration in 1982. They stuck signs in the snowbanks and fences, and their chants were heard for blocks around, "Money for jobs and education, not for war and occupation!" Read more>>
Reject Raytheon Holds Demonstration Callings For US To Join UN Treaty Prohibiting Nuclear Weapons: The group Reject Raytheon AVL gathered at Pack Square Saturday afternoon calling on the U.S. to join the United Nations Treaty for the Prohibition of Nuclear Weapons. This demonstration was part of an international campaign against nuclear weapons and a call on all nations to rejoin the U.N. treaty. Read more>>
Grounded Air Passengers Protest In Istanbul: Videos of passengers demanding accommodation made rounds on Twitter after thousands of travelers were stranded at the new Istanbul airport as a result of bad weather conditions and cancelled flights. Read more>>
Dutch Museums Turn Into Beauty Parlors In Protest Over Covid Restrictions: Around 70 museums across the Netherlands were turned into beauty salons and gyms as part of a mischievous initiative labelled Theater Hairdresser. The playful protest is meant to highlight the absurdity of Covid-19 government restrictions across the Dutch culture sector when gyms, hair salons and brothels have reopened. Read more>>
72 Hours Of Unpaid Work? 'Unacceptable,' Say Dancers And Critics of Super Bowl Halftime Show: Field cast participants — aspiring dancers, actors, singers and musicians recruited from local drill teams as well as theatrical, community and athletic groups — are expected to be grateful for the once-in-a-lifetime opportunity, but the situation is causing a stir in the dance community for its exploitation. Read more>>
New Documentary Reveals The Brutal Creation of a Billionaire's Pleasure Garden: A new film documentary Taming the Garden follows an ancient tree's journey to a Georgian tycoon's property – a tale of limb-cracking ruthlessness and mythic beauty. Read more>>
Meet The Seattle Artist Creating Community Connections At The Library: Artist C. Davida Ingram has made it her mission during this pandemic to create space for artists of color to pursue and hone their gifts through the lens of social justice. Read more>>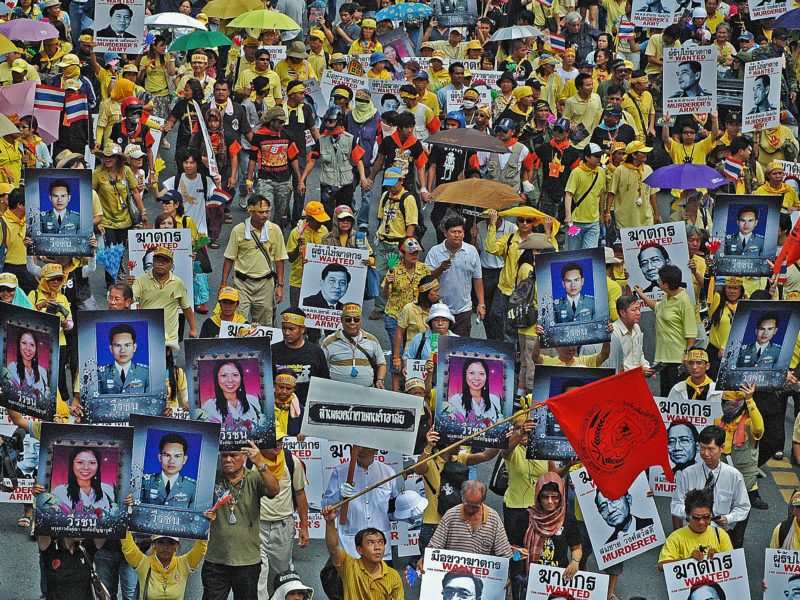 Why Do Protests Fail? First, why do some large-scale protests fail to win government concessions? Second, why do some protest groups spend resources on organizational structures, which could instead be used to put immediate pressure on policymakers? Read more>>
How Nonviolent Action Is Protecting the Earth: It is increasingly evident that practicing nonviolence toward the Earth is not merely a "nice" idea — it is a cornerstone of human survival. Read more>>
No Landlords – Mobile Home Community Finds Stability In Self-Government: With guidance from a housing nonprofit and majority support from the community, residents succeeded in purchasing the roughly 15-acre property within five months. They celebrated with a picnic, as the new Animas View MHP Co-op joined some thousand other resident-owned communities countrywide. Read more>>
Movements And Leaders Have Seasons — It's Important To Know Which One You Are In: Learning to attune to the cycles of our own leadership can help us know when to do the right thing at the right time. Read more>>
Thich Nhat Hanh's Life Is A Legacy Of Peace: Nhat Hanh offers a way of seeing ourselves and of looking at things that leads to diminished aggression, fear and hatred. He urges us to rely on each other and to seek to ensure that our children have a future. In his words, "Every day we do things, we are things that have to do with peace. If we are aware of our life, our way of looking at things, we will know how to make peace right in the moment." Read more>>
Martin Luther King, Jr., The Labor Activist: One often-overlooked aspect of Martin Luther King Jr.'s life and career was his strong support of labor unions, calling them America's first anti-poverty program. Read more>>
Global Days of Action For Palestinian Rights – Call to Action to #EndEthnicCleansing: On 28, 29, 30 January 2022, we call for a global mobilization in solidarity with the Palestinian people in their steadfast resistance against Israel's forced displacement in Jerusalem's neighborhoods of Sheikh Jarrah and Silwan, in Al-Naqab, the Jordan Valley, the southern Hebron Hills and beyond. (Jan 28-30) Learn more>>
World-Wide Climate Action Strike Called By Fridays For The Future – March 25: Together with different sectors of society across the world, led by the most marginalized, let's bring back the power to the people whose power has been stolen. Together, let's build a system and home where we prioritize #PeopleNotProfit. (March 25) Learn more>>
End "Muslim Ban" Immigration Restrictions: Demand President Biden and Vice President Harris stop upholding Trump's racist immigration bans and allow entry to individuals and families impacted by the bans NOW. Add your name to the open letter to the White House here>>
From Stories To Action With Transition US: Join community leaders from across the US for a 4-session series that will empower and support you to replicate inspiring projects (Community Bikes, Permablitzes, Climate Conversations) to launch or grow your local regenerative communities movement, with guidance from experienced project organizers and support from Transition US. (Starts Feb 2) Learn more>>
Organizing 101: How To Be A (Powerful, Soulful, Effective, and Nonviolent) Activist: Have you ever wanted to be an effective organizer? Or more soulful, creative, caring [insert your favorite word here] activist? In this new 6-week course, Pace e Bene trainers Henry Cervantes and Rivera Sun will explore the heart and soul of what it takes to be a talented organizer. From nuts and bolts to nuances and subtleties, this online course will cover a range of highly-useful skills for making social change. (Feb 2-March 9) Learn more>>
Reducing the Threat of Nuclear War – Rebuilding a Broader Movement: With Congress appropriating funds for new and upgraded nuclear weapons and delivery systems, the need to counter these misguided policies has become acute. The 2022 Conference will follow the general pattern of previous conferences, but with increased emphasis on coordinating efforts of advocates, and expanding outreach to organizations and constituencies outside the world of nuclear disarmament advocates. (Jan 29) Learn more>>
Third Harmony Book Club: In this intimate, participatory book club with the author, dive into the startling new understandings of nonviolence articulated in Michael Nagler's book, The Third Harmony: Nonviolence & the New Story of Human Nature. Facilitated by Veronica Pelicaric, this 4-session, weekly book club will unpack the scientific and spiritual underpinnings of nonviolence, looking at the personal, interpersonal, and global applications.(Wednesdays in Feb) Learn more>>
Voluntary Simplicity: From Gandhi to Thoreau to Thich Nhat Hanh to Wally and Juanita Nelson, voluntary simplicity runs through the heart of nonviolence. In this 6-week course, we will examine how—and why—simplifying our lives supports nonviolence as a way of life. (Starts Feb 22) Learn more>>
Did you enjoy this feast of stories? Donate here>>
Thank you!