Editor's Note From Rivera Sun
As we enter 2022, a handful of struggles rise to the top of my attention. Sudan ousted its dictator in 2019 and in 2021 launched renewed protests to stop the military from seizing power again. More than 50 people have been killed in the effort to kick coupists out of power. They persevere in demanding a civilian government.
Meanwhile, Myanmar was grabbed by a military coup in 2021. This week, amidst increasing repression, movement organizers emptied the streets with a "Silent Strike". It was a strategic move that Kazakhstan's eruption of protests could borrow from. After Kazakhstan's government doubled oil prices, Kazakhs took to the streets. Violence broke out and now citizens face Russian paratroopers coming to put down the unrest.
In other Nonviolence News, Colombians held a rare, but much-needed peace protest as renewed guerrilla violence increased. Across the US, prison abolitionists held "noise demonstrations" outside prisons, banging pots and pans and setting off firecrackers to send a sound of solidarity to those incarcerated. The Netherlands has already decarcerated and is rapidly closing prisons and transforming the buildings into community centers and other public resources. The US and South Korea inched closer to ending the still-officially-active Korean War. And young farmers in Puerto Rico are revolutionizing the food system by localizing production and organizing food sovereignty on an island that currently imports 80% of its food.
A favorite story this week? I have two. At the University of Michigan hospital, nurses delivered complaints for Christmas instead of coal, detailing 900 incidents of unsafe understaffing. In Kentucky, the holiday spirit led healthcare activists to stage a theatrical protest with a costumed "Grinch Who Stole Medicare" denouncing the privatization of healthcare services.
In solidarity,
Rivera Sun
Photo Credit: Colombians protest for peace amidst escalating guerrilla violence.
Last year, we found 2,040 Nonviolence News stories for you.
Donate today to keep us going in 2022. Thank you! Donate here>>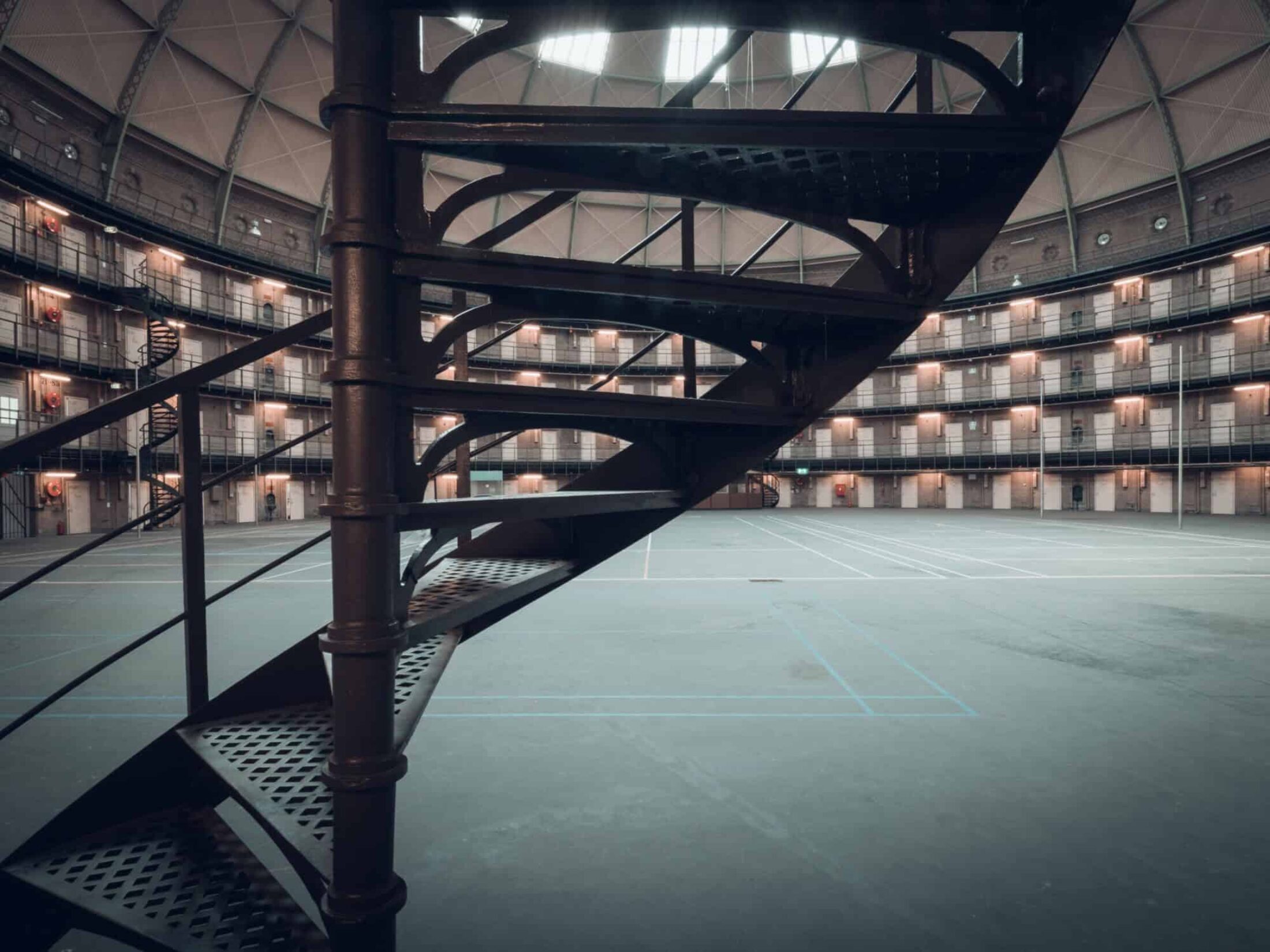 Why The Dutch Are Closing Prisons – And What They're Doing With Empty Ones: The Netherlands has reduced its prison population to such a degree that it's now turning old prisons into socially useful buildings, such as schools and refugee centers. Here's what went right. Read more>>
Texas Team Applauded for Giving What Big Pharma Refuses – A Patent-Free Vaccine to the World: Dubbed "the World's Covid vaccine," the inoculation—formally called Corbevax—is an open-source alternative to Big Pharma's patent-protected vaccines. Instead of being produced for profit, this shot could ultimately be manufactured around the world and made cheaply available to all without governmental or private legal retribution. "We're not trying to make money. We just want to see people get vaccinated." Read more>>
That's A Wrap – French Plastic Packaging Ban For Fruit And Veggies Begins: A law banning plastic packaging for large numbers of fruits and vegetables comes into force in France on New Year's Day, to end what the government has called the "aberration" of overwrapped carrots, apples and bananas, as environmental campaigners and exasperated shoppers urge other countries to do the same. Read more>>
All Three of Ahmaud Abery's Murders Sentenced To Life In Prison: Gregory McMichael, Travis McMichael, and William "Roddie" Bryan Jr., the three men convicted of murdering Ahmaud Arbery, were sentenced to life in prison today. The McMichaels were sentenced to life without the possibility of parole, while Bryan was sentenced to life with the possibility of parole. In justifying his decision, Georgia Judge Timothy Walmsley called the video of the killing "a chilling, truly disturbing scene" and said that he was particularly shocked by the way the McMichaels turned their backs to Arbery's body. Read more>>
Louisiana Governor Pardons Plessy, 125 Years After 'Separate But Equal' Ruling in Plessy v Ferguson: 30-year-old mixed race shoemaker, Homer Plessy, was arrested for sitting on a whites-only train car in 1897. The case paved the way for "separate but equal" segregation laws for nearly half a century. The posthumous pardon ceremony took place on the very street where Plessy was arrested. Read more>>
In Boston, There's An Approach to Housing That Avoids Eviction: A major for-profit affordable housing provider hasn't evicted a single tenant since early 2020. How did the company do it, and can its method be a model for other developers? Read more>>
Chrysler Plans To Go All-Electric By 2028: Chrysler plans go all electric by 2028, the latest automaker to announce a shift away from gasoline-powered engines under rising pressure to act on climate change. The company said Wednesday that it will launch its first electric vehicle by 2025. Chrysler announced its electric plans along with a new AI-enabled vehicle system powered by a battery that it says can travel 350 to 400 miles (563 to 644 kilometers) per charge. Read more>>
Politics And Prose Becomes First Unionized Bookstore In DC: Politics And Prose bookstore employees In Washington, DC have joined the growing movement of booksellers and baristas across the country who have unionized their workplaces. They have joined United Food and Commercial Workers Local 400, and became the first unionized bookstore in DC. Read more>>
'Absolutely Unprecedented' Massive Protests In Kazakhstan Are Making International Shock Waves: Over the span of just two days, what began as protests over spiking fuel prices have snowballed into the most serious unrest the Central Asian nation of Kazakhstan, a major energy producer and long a symbol of stability among the former Soviet states, has faced in decades. Read more>>
'Silent Strike' Against Junta Empties Myanmar Streets: Myanmar anti-coup demonstrators staged a "silent strike" Friday, closing businesses and emptying the streets of cities and towns across the country to protest against military rule. Read more>>
Sudanese Prime Minister Hamdok Resigns Amid Anti-Coup Protests That Left 57 Dead: Sudan had been ruled by an uneasy alliance between the military and civilian groups since 2019. But in October, the military effectively took control, dissolving the power-sharing Sovereign Council and transitional government, and temporarily detaining Hamdok, the prime minister. The country's military chief, Gen. Abdel Fattah Al-Burhan, reinstated Hamdok in November as part of a deal between the military and civilian leadership. On Sunday, however, Sudan's Prime Minister Abdalla Hamdok announced his resignation from his post in the wake of the protests and political crisis in the country. Read more>>
"How The Grinch Stole Medicare" Protest At Humana Healthcare: Kentuckians protested the privatization of Medicare with a creative protest that featured Steven Katz in full costume as the Grinch Who Stole Medicare. Outside of a private healthcare company, they staged a reading and performance of an original poem from National Single Payer. Protest songs for healthcare were also sung. Read more>>
Protests, Anger As Cambodian Prime Minister Visits Myanmar's Military Leaders: Cambodia's Prime Minister Hun Sen has landed in Myanmar ahead of a meeting with coup leader Min Aung Hlaing amid protests in Myanmar and criticism from civil rights groups over the trip, the first by a foreign leader since the military seized power almost a year ago. Read more>>
Three Sudanese Protesters Shot Dead In More Anti-Military Rallies: Sudanese security forces fired tear gas and shot dead three protesters as crowds thronged the capital Khartoum and other cities in more anti-military rallies, according to medics and Reuters witnesses. Read more>>
Disney's Encanto Isn't Just About Representation — It's An Act Of Defiance: The animated film gets to the heart of the Colombian experience that many might overlook. While acknowledging the turmoil of political strife Colombians call "The Violence", Encanto is not yet another "narco-novella". The happiness portrayed in Encanto isn't just escapism, it's defiance. It's about challenging that notion that Colombians have to be miserable forever. Read more>>
Noise Demonstrations Held For The Incarcerated On New Year's Eve: As people counted down to 2022, across multiple cities in the so-called US and Canada, prison abolitionists hit the streets to hold noise demonstrations outside of prisons, jails, juvenile halls, and detention facilities. They banged pots and pans, set off firecrackers, and raised a ruckus that people inside could hear. Read more>>
Winnemucca Indian Colony Defends Against Bulldozing Of Their Homes: In Nevada, a tribal council that does not live in the housing site ordered twenty homes to be bulldozed because they wanted to develop the property. Now, a resistance movement has launched, aimed at protecting the communities right to their homes. Read more>>
Brazil's Landless Workers Movement's Fight For Popular Agrarian Reform Through Land Occupation: The Landless Workers Movement (Movimento dos Trabalhadores Sem Terra, MST) has been active in Brazil since 1984 and is one of the largest social movements in Latin America with an estimated 1.5 million members. Focusing their aims on a single issue of land reform, the MST argues it is legally and constitutionally justified to occupy unproductive lands for poor workers. Through the focus on land reform, they also campaign on other related issues such as unequal distribution, racism, sexism and media monopolies. Read more>>
Washington State Proposal Would Create An Alert System for Missing & Murdered Indigenous People: A bill proposed in Olympia would create an alert system for missing and murdered Indigenous women and people, the first of its kind in Washington and the United States. Read more>>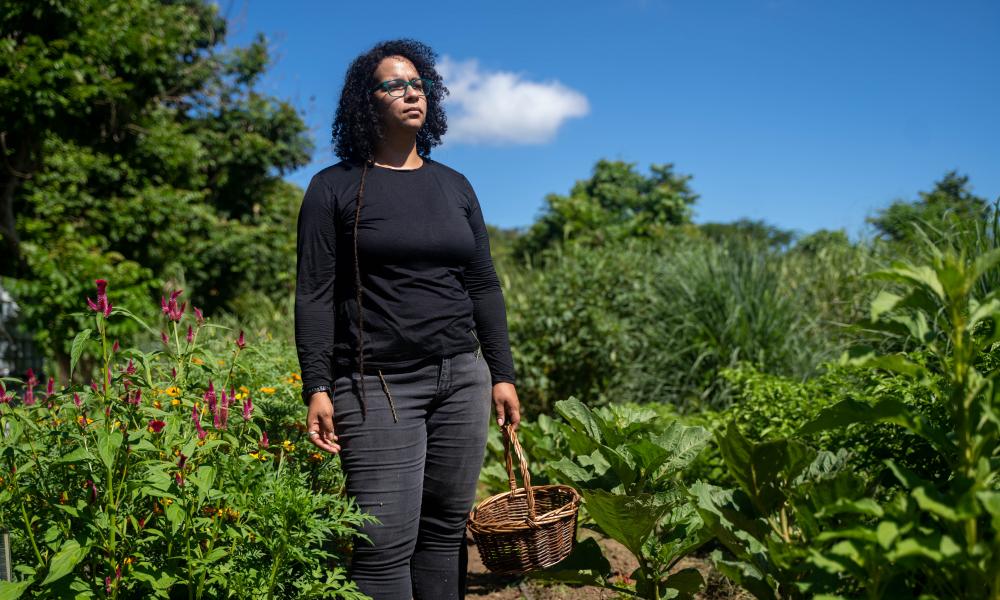 'An Act of Rebellion': The Young Farmers Revolutionizing Puerto Rico's Agriculture: Puerto Rico imports 85% of its food. It was once a thriving agricultural hub thanks to its tropical climate, rich biodiversity, and sustainable farming traditions. These farms are part of the agroecology movement that seeks food sovereignty. Read more>>
Occupy Biden Demonstrates How To Hold Politicians Accountable: A coalition of smaller climate justice groups (not the Big Greens) has just completed a weeklong occupation of land close to the President's home with two demands: that he declare a climate emergency and that he stop any new fossil fuel projects. Listen here>>
Your Bank Account Has A Carbon Footprint, And It's Big: While quitting fossil-fuel-funding banks may be a popular topic of conversation in certain circles, most people aren't even aware that their bank is funding the climate crisis. Systemic change can only ever happen when enough people decide to exercise individual and collective power. Read more>>
How the Swinomish Are Reviving a Native Oyster and Protecting Eelgrass in Puget Sound: An Indigenous-owned aquaculture company is showing how to balance ecosystems and economic growth. Read more>>
Native Hawaiians Fight US Navy For Polluting Island's Water: Under the cover of pre-dawn darkness, Native Hawaiians surprised the gates of the US Navy Command with a civil disobedience action over the #RedHill fuel leak. Read more>>
The Rights of Manoomin, Wild Rice: In 2018, the White Earth Band of Ojibwe recognized the rights of manoomin (wild rice), the first law to recognize the legal rights of a plant species. In 2021, manoomin and the White Earth Band filed Manoomin, et.al., v. Minnesota Department of Natural Resources, et.al. (Case No. GC21-0428) in the White Earth Tribal Court to enforce the rights of wild rice, the first rights of nature enforcement case to be brought in a tribal court. Webinar recording here>>
England's Farmers Will Be Paid To Rewild Land: Farmers in England will be given taxpayers' cash to rewild their land, under plans for large-scale nature recovery projects announced by the government. These will lead to vast tracts of land being newly managed to conserve species, provide habitats for wildlife and restore health to rivers and streams. Read more>>
Protesters Demand ICE Stop Using Yuba Jail to Detain Immigrants: Chanting, "Shut it down! Shut it down!," more than a dozen protesters gathered this week in downtown San Francisco to demand the Biden administration permanently stop detaining immigrants at a county jail north of Sacramento that they say has a long history of dangerous confinement conditions. Read more>>
Climate Activists Protest At Glasgow Home Office On Behalf Of Climate Refugees: Extinction Rebellion blocked the front entrance of the Home Office with the message, "Refugees Welcome", "End the Hostile Environment" and "Climate Justice = Migrant Justice". The protesters, from XR Scotland and XR Glasgow, are calling on the UK Government "to end its hostile environment policy towards migrants​​​". Read more>>
Mexican Police Block Migrants Heading To The Guadalupe Basilica: On the Virgen of Guadalupe Day on Dec. 12, Mexico City police violently confronted some 500 migrants from the Central American caravan that arrived in the territory on Sunday, after traveling hundreds of kilometers from the Chiapas state. Read more>>
From Mobilization To Solidarity – The Power Of Feminist Struggles In Latin America: With a woman murdered every two hours in the region, women are determined to be agents of change and resistance – and are protesting for their lives. Read more>>
Abortion Rights Activists Fight Back With Mutual Aid and Direct Action in 2022: It is difficult not to feel an overwhelming sense of defeat and fear for the year ahead in reproductive health and abortion rights. But activists from around the country are not losing hope. Instead, they are strategizing about how to turn the tide. Many grassroots groups are looking to direct action to build momentum. Read more>>
Reproductive Doctor Provides Aid Across Borders: This doctor is defying local laws to provide safe abortions by sea or mail. Dr Rebecca Gomperts made waves providing abortion in international waters around the world. Now she's prepared to help American women. Read more>>
Anti-War Protests Erupt In Northeast Colombia: Communities from the Arauca province joined anti-war protests amid guerrilla violence that has been terrorizing northeastern Colombia. The community leaders who organized the protest additionally sought the attention from the government and international human rights organizations. "More regions are leaving fear behind and taking to the streets to ask for peace," Mayerly Briceño, a community leader who organized the protests in Botalon, told newspaper El Espectador. Read more>>
US & South Korea 'Effectively' Agree on Draft Declaration to End Korean War: North Korea has previously said it favors an end of war declaration. On Wednesday, South Korean Foreign Minister Chung Eui-yong said Seoul and Washington have "effectively" agreed on a draft declaration that would finally put an official end to the Korean War. Read more>>
Instead of Coal, These Nurses Gave Their Boss 900 Documented Incidents of Unsafe Understaffing: Merry Christmas, management! Nurses at the University of Michigan hospital yesterday delivered almost 2,000 petition signatures for safe staffing to Chief Nurse Executive Nancy May. Since May was "in a meeting," the nurses taped the signatures to a door with a red bow and left 900 "Assignment Despite Objection" (ADO) forms under May's Christmas tree. Read more>>
2021 Was A Historic Year for DC And Marvel in LGBTQIA+ Representation: It's been a truly historic year for LGBTQIA+ representation in Marvel and DC Comics, with both debuting more queer stories and characters than ever! Read more>>
Young People In The Bay Area Use Hip-Hop To Demand Climate Action: The Hip-Hop & Climate Justice program helps youth express their feelings about the problem. The initiative is a program of a Bay Area activist group called Youth Versus Apocalypse. Participants work together to write and perform songs and make videos demanding climate action. Read more>>
Farmers Leading Protests in India—and the Young Feminists Camping With Them—Just Scored a Major Win. Will It Last? Nothing about the past year's massive agrarian protests were unremarkable. Yet, certain entrenched gender dynamics were predicted, given the history of social movements in South Asia (and frankly everywhere else). But convinced of the brave-hearted promise of this movement to reject anything as fait accompli, many women also challenged the gendered status quo from day one. Read more>>
Montgomery Bus Boycott – What Happened and When Was It? On December 5, 1955, the Black community of Montgomery, Alabama, launched a boycott that would change history. For 13 months, community members refused to take the bus; they rode bikes, joined coordinated carpools, or walked miles a day to keep pressure on the city's bus company. The boycott ultimately resulted in a Supreme Court decision ordering the city to integrate its bus system, and the boycott's endurance and success made it one of the crowning achievements of the civil rights movement. Read more>>
How Agent Provocateurs Harm Our Movements—And What Can Be Done About It: In this webinar, Steve Chase, the author of ICNC Press's new publication How Agent Provocateurs Harm Our Movements, shares historical examples of agents provocateurs; challenges sincere but unstrategic activists who mimic damaging agent provocateur-like behavior; and explores how movements can minimize the harm of such behavior and increase their chances of success. (Jan 18) Read more>>
Day of Protest – Twenty Years of Gitmo: Join LA area peace activists and organizations to come together and call for the closing of Guantanamo Prison Camp upon the 20th anniversary since it opened. Learn more>>
Have you enjoyed these stories – the first of 2022?
Make a donation to sustain us through the year.
Thank you! Donate here>>