Editor's Note From Rivera Sun
At a time when it feels like all hope is lost, here are 101 Victories For Earth that show another part of the story. You can't help but be heartened by this impressive list. It's important to notice that movements are wracking up small and large changes. It adds up impressively, showing that – despite politicians and fossil fuel giants – we're making headway.
Over the past 10 years, the resistance of Indigenous land defenders alone has prevented greenhouse gas emissions equivalent to 25% of the annual U.S. & Canadian emissions. Divestment campaigns have pushed investors who control $40 trillion to divest from fossil fuels. Coal is over in England, Japan, and much of the United States and a new report gives credit where it's due: to the scrappy activists who fought relentlessly for this day.
The infamous Keystone XL Pipeline is dead, at last, along with the Byhalia Pipeline, the PennEast Pipeline, the Alton Gas Project and the Jordan Cove Export Terminal. Quebec has banned all fossil fuel extraction. Denmark will no longer issue leases to extract oil and gas from the North Sea. The vast majority of governments supported a moratorium on deep sea mining. Los Angeles County is phasing out 1,600 oil and gas wells.
Octopi, lobsters, and squid are now recognized as sentient beings (at least, in the UK and my house). Denmark found a way forward on its conflict with wolves. Finland is protecting reindeer and drivers with reflective paint on antlers. The Atlantic Rainforest is regenerating. The US doubled the size of its healthiest marine sanctuary and removed 69 dams from rivers. Saiga antelope, rhino, and monarch butterfly populations are on the rebound. Venice banned huge cruise ships in an effort to protect the waters. And, the Colorado River reached the ocean for part of this year, a major achievement for land restoration and water rights advocates.
Who gets my gold medal for 2021? The Yacqui women who dismantled an illegal pipeline and even had the hutzpah to sell it for scrap metal. Brilliant. This list of uplifting achievements continues, so give yourself the gift of looking through the round-up. It might change how you view 2021 … and our potential in 2022.
In solidarity,
Rivera Sun
Photo Credit: Climate protesters descend on Glasgow, Scotland, for COP26.
Climate Movement Hails 'Mind-Blowing' Fossil Fuel Divestment Pledges: Over the past decade, nearly 1,500 investors and institutions controlling almost $40 trillion in assets have committed to divesting from fossil fuels—a remarkable achievement that climate campaigners applauded Tuesday, while warning that further commitments and action remain crucial. Read more>>
Major US Pension Fund Ditches Fossil Fuels: In what's being billed as "the biggest leap forward worldwide on climate finance action this year," a major US pension fund has announced plans to move its money out of fossil fuels. The New York State Common Retirement Fund has a portfolio of $226 billion worth of investments under its control. Read more>>
'A Big, Big Deal': Climate Activists Applaud Rutgers University's Fossil Fuel Divestment Plan: Rutgers University will become the latest U.S. academic institution to commit to divesting from fossil fuels in a bid to combat the climate crisis. The move by New Jersey's largest state university follows a recommendation by the school's Ad Hoc Committee on Divestment and approval by its board of governors and board of trustees. The committee—which is composed of students, faculty, and staff—was acting on a request from the student-led Endowment Justice Collective. Read more>>
Harvard Will Divest From Fossil Fuels: Following years of public pressure, Harvard said it would allow its remaining investments in the fossil fuel industry to expire, paving the way for it to eventually divest from the sector. The move marks a stark twist in a decade-long saga that has pitted student activists against University administrators and dominated campus politics for years. Read more>>
'A Gift to the Planet': Maine Lawmakers Pass Landmark Fossil Fuel Divestment Bill: Maine state lawmakers on Tuesday passed a groundbreaking bill committing the state to divesting its assets from the fossil fuel industry. Read more>>
Student Pressure Gets University of Minnesota To Phase Out $1.75 Billion of Fossil Fuel Investments: The University of Minnesota plans to withdraw all of its investments in fossil fuel-related companies over the next five to seven years amid pressure from students who want the school to do more to fight climate change. Read more>>
'Really Fantastic': Europe's Largest Pension Fund Announces Fossil Fuel Divestment: "This is really fantastic, after all these years of campaigning, we finally succeeded," said Liset Meddens, director at Fossielvrij NL, calling the development "a huge victory for the climate, human rights, and all life on Earth." The change will affect over $17 billion in assets, roughly 3% of the fund's total, including ABP's shares in oil giant Shell. Read more>>
Ford Foundation Announces Plan To Divest From Fossil Fuels: After reducing fossil fuel investment in the last decade, the Ford Foundation has announced a plan to end further investment in fossil fuels and seek out additional climate-friendly investments. Read more>>
Applause for 'All Who Fought' as Boston City Council Votes to Divest From Fossil Fuels: Progressives praised the Boston City Council after its members voted unanimously Wednesday to divest city funds from the fossil fuel industry, a major endorsement of clean energy investment that came as Massachusetts lawmakers prepare to debate how to allocate the state's financial resources. "Now, it's time for the rest of the state—commonwealth pension funds, remaining institutional investors, etc.—to follow." Read more>>
Trans Mountain Pipeline Loses Another Insurer – #16: The world's biggest publicly-traded provider of property and casualty insurance, Chubb, has become the 16th insurer to declare that it won't back the controversial Trans Mountain pipeline, a coalition of climate and Indigenous campaigners announced yesterday. Read more>>
Lloyd's Market To Quit Fossil Fuel Insurance By 2030: The world's biggest insurance market to end new investments in coal, oil sands and Arctic energy by 2022. Read more>>
Yaqui Women Dismantle Illegal Pipeline And Sell It As Scrap Metal: The company was building the gas pipeline without the approval of those who live there. A consultation was never carried out. So, after a local assembly, the entire community went to where the pipeline was being laid. They excavated and cut out with a blowtorch nearly ten kilometers of pipeline, which they then took to Ciudad Obregón to sell as scrap metal. Read more>>
Indigenous Resistance Disrupts Over 3 Billion Tons of Greenhouse Gases Annually: Indigenous Resistance has stopped or delayed greenhouse gas pollution equivalent to at least 25% of annual U.S. & Canadian emissions. A new report analyzes the impact Indigenous resistance to fossil fuel projects in the United States and Canada has had on greenhouse gas emissions over the past 10 years. From the struggle against the Cherry Point coal export terminal in Lummi territory to fights against pipelines crossing critical waterways, Indigenous land defenders have exercised their rights and responsibilities to not only stop fossil fuel projects in their tracks, but establish precedents to build successful social justice movements. Read more>>
'Keystone XL Is Dead!': After 10-Year Battle, Climate Movement Victory Over Tar Sands Pipeline Is Complete: "Keystone XL is now the most famous fossil fuel project killed by the climate movement,' said one veteran campaigner, "but it won't be the last." Read more>>
Denmark Sets Deadline To End All Fossil Fuel Drilling; Bans New Projects: Legislators in Denmark have agreed to stop issuing licenses for oil and gas exploration in the North Sea and set a 2050 deadline to end all fossil extraction and exploration in the area. Read more>>
British Petroleum Pays $23 Million to Gambia To Not Drill: You read that right. Due to a "shift in corporate strategy to low carbon energy", British Petroleum abandoned oil wells in Gambia, and even shelled out millions of dollars to do so. Read more>>
Family Who Lost Trees To Failed Pipeline Gets Land Back: A Northeastern Pennsylvania family who watched as work crews, accompanied by armed federal marshals, destroyed their budding maple tree farm to make way for the failed Constitution Pipeline has settled with the company for an undisclosed amount. A federal court has also vacated the eminent domain taking of about five acres, reversing an order it made more than five years ago. Read more>>
Byhalia Pipeline Cancelled In The Face Of Mobilized Community: The Plains All American Pipeline (PAA) company announced that they will no longer pursue the Byhalia pipeline. The proposed 49-mile pipeline between the Valero oil refinery and the Byhalia pipeline terminus in north Mississippi drew vocal opposition from numerous local elected officials and environmental groups. The opposition was led by Memphis Community Against the Pipeline – or MCAP – which began holding anti-pipeline rallies in March in Alonzo Weaver Park in southwest Memphis. Read more>>
Climate Win As Judge Blocks Alaska Drilling: A federal judge tossed out construction permits for a sprawling, multibillion-dollar Alaska oil drilling project that the Trump administration approved and the Biden Interior Department defended in court earlier this year, infuriating Indigenous groups, climate advocates, and scientists. Read more>>
Biden Suspends Trump-Era Oil Drilling Leases In Alaska's Arctic Refuge: Interior department order follows a temporary moratorium on oil and gas lease activities imposed by the president on first day in office. Read more>>
Air Board Denies Key Permit For Mountain Valley Pipeline: in a victory for environmental justice, the Virginia Air Pollution Control Board voted 6-1 to deny the air quality permit for the proposed Lambert Compressor Station. The station would have connected the beleaguered Mountain Valley Pipeline to a proposed 'Southgate' extension into North Carolina. Communities celebrate victory for environmental and human health. Read more>>
Washington County's New Rules Against Fossil Fuel Expansion Celebrated as 'Blueprint' for Nation: In a move that comes as wildfires ravage the Western United States and could serve as a model for communities nationwide, the Whatcom County Council in Washington voted unanimously on Tuesday night to approve new policies aimed at halting local fossil fuel expansion. "This is a landmark victory for the local communities who have stood up and held firm for over a decade to protect the climate, the Salish Sea, and their own health and safety." Read more>>
Exxon Mobile Shareholders Vote In Board Members For Climate Justice: For the first time in modern history, America's largest oil company faced a credible challenge from an activist investor, Engine No. 1. Upset with Exxon's financial performance and its foot-dragging on climate, the hedge fund sought to oust four directors at the company's annual shareholder meeting. Engine No. 1 won two board seats in the shareholder vote. The vote is a major milestone in the climate battle because it's the first proxy campaign at a major US company in which the case for change was built around the shift away from fossil fuels. Read more>>
South Portland Wins Pipeline Suit, Upholds Clean Air Ordinance: The city of South Portland, Maine, is "elated" about the outcome of its six-year legal battle with the Portland Pipeline Co. over a proposal to import tar sands oil from Canada. Citizen action was responsible for halting the pipeline initially. Read more>>
USDA Pauses Land Transfer Of Oak Flat To Mining Company: U.S. Dept. of Agriculture (USDA) has put on hold the transfer of 5,439 acres of high-value conservation land in Arizona to Resolution Copper. The acres include Chich'il Bildagoteel, known as Oak Flat, which is the heart of several southwest tribal religious and cultural beliefs. During the last days of the Trump administration, federal officials attempted to speed up the transfer to Resolution Copper that would mine the land. Read more>>
'Momentous' Moratorium on Deep Sea Mining Adopted at Global Biodiversity Summit: Governments, NGOs, and civil society groups voted for a moratorium on deep sea mining, as well as putting pressure on International Seabed Authority to overhaul its policies. Read more>>
Mi'kmaq Grandmothers And Water Protectors Celebrate End of Toxic Gas Project: The Alton Gas Company announced the end of Alton Natural Gas Storage Project today. After eight years of resistance led by grassroots Mi'kmaw grandmothers and water protectors to defend the Shubenacadie River from Alton Gas, the company has announced they will be decommissioning a project that would have dumped toxic brine into the river. Read more>>
Fracking Banned In Delaware River Basin: In a historic move, the Delaware River Basin Commission—the body responsible for safeguarding the water quality of the Delaware River Basin—voted to outlaw fracking in the region. Four of the five Commissioners, including the governors of New York, New Jersey, Pennsylvania, and Delaware, voted for the ban. Read more>>
Los Angeles County Votes To Phase Out Oil and Gas Drilling: Los Angeles County supervisors voted unanimously Wednesday to phase out oil and gas drilling and ban new drill sites in the unincorporated areas of the nation's most populous county. Over 1,600 active and idle oil and gas wells in the county could be shuttered after the 5-0 vote by the board of supervisors. A timetable for the phaseout will be decided after the county determines the fastest way to legally shut down the wells. Read more>>
Activists & Advocates Get $90 Million Fracked Gas Project Dropped: A Maine natural gas company is withdrawing plans for a $90 million project announced earlier this year. In announcing the withdrawal, Summit Natural Gas alluded to political opposition to the gas pipeline that would have expanded natural gas access in nearby Waldo and Knox counties. Read more>>
Quebec Declares End to Fossil Fuel Extraction in Province: Climate campaigners are welcoming Quebec Premier François Legault's Tuesday announcement that his government has decided to put an end to any further fossil fuel extraction in the province. "In Canada and around the world, the pressure to end the expansion of oil and gas production will only continue to grow." The announcement was "thanks to the millions of people and hundreds of groups who mobilized for decades against oil and gas drilling." Read more>>
'Momentous Win': Years of Local Opposition Defeats PennEast Pipeline: Opponents in Pennsylvania and New Jersey cheer "cancellation of this unneeded, dangerous fracked gas pipeline." Read more>>
Battle Over Jordan Cove Energy Project Is Over; Developers Pull Plug: The bitter and protracted battle over the Jordan Cove Energy Project has finally come to a close. The Calgary-based Pembina company formally asked federal energy regulators Wednesday to withdraw authorizations for the proposed pipeline and liquified natural gas export terminal in southwest Oregon. Read more>>
100 Countries to Cut Climate-Busting Methane 30% in Landmark Global Pledge: The agreement was greeted as a potential breakthrough, though it falls short of the target laid out in a United Nations-supported assessment in May. Read more>>
Gas Appliances Are No Longer Eligible For Energy Star's Top Rating: In 2021, a bunch of environmental groups stepped in and convinced the agency to stop considering gas-burning appliances for the esteemed title. It's also a significant win for climate advocates who are pushing for a national transition to all-electric buildings. Read more>>
Cancellation of Fracking Project in Texas Shows Power of Grassroots Organizing: The project was one of three proposed fracked natural gas terminals in the Rio Grande Valley. Read more>>
How Activists Stopped Coal In England: Isobel Tarr of Coal Action Network speaks to activists at the forefront of the decades-long movement to end new opencast coal mining about how change was won. Read more>>
China Pledges Not To Build New Coal Plants Abroad: Chinese leader Xi Jinping said on Tuesday that China would not build new coal-fired power projects abroad, using his address at the United Nations General Assembly to add to pledges to deal with climate change. Xi provided no details, but depending on how the policy is implemented, the move could significantly limit the financing of coal plants in the developing world. Read more>>
New Report Gives Credit To Climate Activists For Ending Coal: The demise of coal in the USA was driven by civil resistance – not lower market prices for gas as industry says. Read more>>
Turkey Anti-Coal Campaigns Score Two Big Wins: Last week two local anti-coal fights in Turkey scored big wins. First, the Çırpılar thermal coal plant project, which would have caused wide-scale destruction on the local ecology, was denied an application to overturn a local court decision to uphold the EIA. Meanwhile, in Northern Anatolia, the local resistance in Bartın managed to stop a second EIA process of the Amasra Thermal Coal Plant project (after the first was overruled by the State Council). 350 Turkey worked closely with the local groups in both regions that made these victories possible. Read more>>
Australian Water Activists Win Against Adani Mine: A judge ruled that Adani had not passed it's "water trigger" permitting test. The company had tried to argue that the clause applied only to water used in physical extraction and not to water pipelines flowing to the mine (yes, to do the extraction). The Adani mine lost the case. The win was a victory for workers and farmers in regional Queensland, who depend on a reliable flow of water in the Suttor River for their livelihood. It was also a win "for people power" since "thousands of people across Australia" had helped to fund the case. Read more>>
Japan Cancels Last Coal Power Project: A joint venture in Japan has scrapped plans for a coal-fired power plant, leaving the country with no new coal construction on the horizon as companies drop the dirty fuel amid tighter emissions rules and strong growth outlook for renewables. Read more>>
G7 Ends Unabated Coal Financing In 2021: The G7 group of rich nations has agreed to start phasing out fossil fuel finance overseas and end support for unabated coal power to keep the 1.5C goal in sight. After initial resistance, Japan agreed to the ministers' statement, leaving China isolated as the last significant coal funder overseas. Read more>>
Who Saved Alberta's Mountaintops and Precious Clean Water? Albertans: The Grassy Mountain coal mine project is dead. Citizens of all stripes formed a loose coalition to defend water quality and the beauty of the Rockies' eastern slopes. A giant public wave of protest, probably the largest and longest demonstration for water security and the environment in the history of Alberta, forced the Kenney government to backtrack on its many backroom deals with Aussie coal miners. Read more>>
New Australian Coal Mine Rejected: In a rare win for Australian community environmental campaigners, environmentalists are celebrating a victory over a proposed coal development in the Australian state of New South Wales (NSW) after 11 years of debate and community protests. The Independent Planning Commission (IPC) for the NSW Southern Highlands blocked the plans for the proposed mine, saying the potential impacts of the project were 'too great to be reasonably managed, and the social risks to the community are high.' Read more>>
Tasmania 100% Renewable Powered: The Tasmanian government has declared that it has become the first Australian state, and one of just a handful of jurisdictions worldwide, to be powered entirely by renewable electricity. Read more>>
Renewable Energy Smashes Records in 2020: Good news on the climate front: renewable energy is moving forward faster than ever. "There is a huge amount to be done," say experts. "The international community must look to this trend as a source of inspiration to go further." Read more>>
Renewables Met 97% of Scotland's Energy Needs: In 2011, renewable technologies generated just 37% of national demand. Now, Scottish Renewables says output has tripled in the last 10 years, with enough power for the equivalent of seven million households and more than 97% of Scotland's energy needs. Read more>>
The World's First Solar-Powered Steel Mill Is Here: A 150-year-old steel mill will be the first in the world to get the majority of its energy from solar power. Read more>>
Swedish Hamlet Holds Clean Energy Solution: This Swedish village is a thousand years old … and it's preparing for a thousand more years of human habitation with clean energy solutions. Read more>>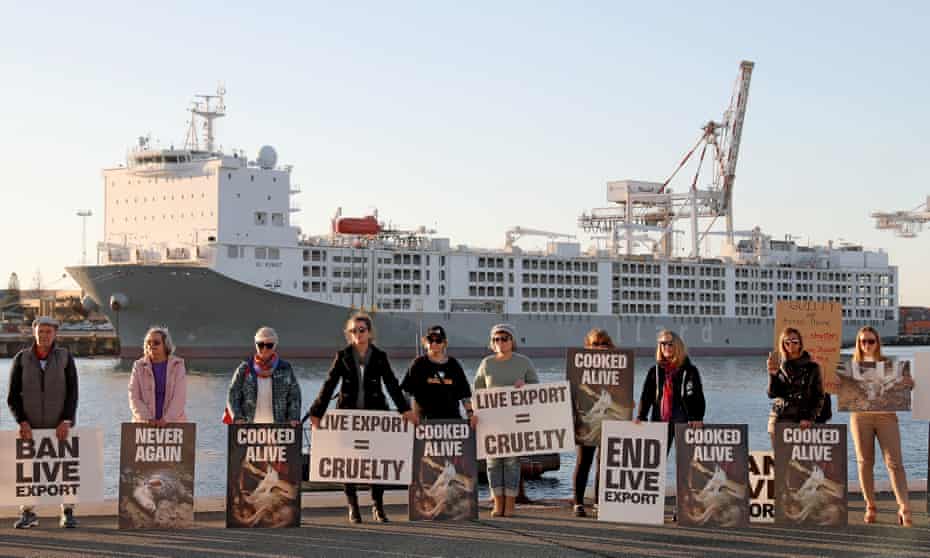 United Kingdom Passes Sweeping New Animal Welfare Laws & Protection: A new animal welfare law in the United Kingdom recognizes that farm animals and pets are sentient beings. It also ends cruelty practices like shock collars, bans pet theft, and live animal export. Read more>>
After Years of Protests, the Islamabad Zoo Will Convert Into An Animal Sanctuary: A happy ending for 2020, a year when Pakistanis debated animal abuse like never before. Read more>>
Human Chain Rescues Whales: In a tireless, two-day effort, volunteers in New Zealand joined together to successfully refloat a pod of long-finned pilot whales stranded on the beach. Read more>>
Kazakhstan Bolsters Protections For Rare Animal Species: Kazakhstan has expanded the list of animals in its Red Book, a state document listing endangered and protected species, to include Caucasian leopards, Przewalski's horses and even tigers. Hunting any of these creatures is now a criminal offense. Read more>>
How Denmark Transformed Their Conflict Around Wolves: As wolves made a comeback in Denmark, wildlife lovers and farmers headed toward increasingly intense conflict, including shooting wolves while naturalists were filming them. Here is how they broke through the gridlock to productive resolution. Read more>>
Rhino Population Climbs in Nepal: Despite poaching and habitat degradation, rhinos are thriving in Nepal, thanks to collaboration, conservation and community. Read more>>
Spraying Reindeer Antlers With Reflective Paint Protects Them From Car Collisions: Finland has estimated that over 4,000 reindeer die each year due to car accidents. The sad occurrence is also a costly one; the damages are estimated to be €15 million (almost $18 million) a year. This has inspired groups like the Finnish Reindeer Herders Association to mitigate fatalities and cost with a variety of solutions. One simple-yet-ingenious idea was to spray the creatures with reflective paint so that they glow when light hits them. Read more>>
Endangered Antelope Bounces Back: Kazakhstan is achieving a conservation success by boosting numbers of the rare saiga antelope, a new count of the critically endangered species has shown. The saiga population has rocketed by 150 percent in the last two years, thanks to conservation efforts. Read more>>
Monarch Butterfly Count Up By 3500% in Pismo Beach, CA: From a mere 200 butterflies last year to 7,000 in 2021, the winter monarch butterfly count at Pismo Beach, CA, is a sign of up. With numbers up in other groves, too, researchers are cautiously optimistic that the monarch butterfly may dodge a brush with extinction. Read more>>
Octopi, Squid, and Lobsters Acknowledged As Sentient Beings: Lobsters, octopuses, and squid, welcome to the sentient beings club (if you're in the UK, at least). The UK government has officially included decapod crustaceans — including crabs, lobsters, and crayfish — and cephalopod mollusks — including octopuses, squid, and cuttlefish — in its Animal Welfare (Sentience) Bill. This means they are now recognized as "sentient beings" in the UK. Read more>>
Largest US Restaurant Supplier Refuses To Handle Genetically Engineered Salmon: Aramark foods – which has been under pressure over its use of prison labor and prison supply chains – has taken a stand against genetically engineered salmon, refusing to handle or distribute them. The rollout of GE salmon is projected to being in the next few months. Could megacorporations put a stop to it? Read more>>
US Doubles Size Of Healthiest Coral Reef Marine Sanctuary: The Gulf of Mexico's largest coral sanctuary just got 200% bigger, now that the U.S. government formally approved the expansion of the Flower Garden Banks National Marine Sanctuary. Read more>>
The Atlantic Rainforest In Brazil Is A Bright Spot For Restoration: As the largest restoration effort in the last 20 years, the Atlantic Forest project provides a blueprint for the rest of the world. Editor's Note: This is a good example of how we can practice "nonviolence toward the earth". Read more>>
How Replanted Seagrass Is Restoring The Oceans: Two decades in to the world's largest seagrass restoration project, Virginia's coastal waters are once again vibrant and healthy ecosystems. Read more>>
More US Farmland Transitions to Organic: Growing interest in regenerative land practices and demand for organic food have led to consistent expansion of acres devoted to organic farming. Read more>>
Irish Death Metal Baron Rewilds His Estate: People thought he was an idiot, but this death-metal-loving Irish baron has rewilded his estate and seen biodiversity increase. The cattle and sheep are gone, so too are the lawns and many of the crops. In their place is a riot of shrubs, flowers and trees, along with insects and creatures that call this fledgling wilderness their home. Read more>>
Venice Bans Big Cruise Ships: Italy banned big cruise ships from sailing into Venice Tuesday after years of rallying cries from residents, culture bodies and environmentalists. The ban applies to ships weighing more than 25,000 tons, longer than 590 feet or with other characteristics that would make them too polluting or overwhelming for Venice's marine environment. Cruise liners typically weigh four times the new limit and can reach more than 200,000 tons. Read more>>
Magpie River Becomes First Canadian River To Have Legal Personhood: In a first for Canadians, a river in Côte-Nord, Que., has been granted legal personhood by the local municipality of Minganie and the Innu Council of Ekuanitshit. The Magpie River, (Muteshekau-shipu in the Innu Coet) is an internationally renowned whitewater rafting site, winding nearly 300 kilometres before emptying into the St. Lawrence. Read more>>
69 Dams Removed From US Rivers In 2020: Nothing restores a river like removing a dam. Read more>>
Crystal Geyser Bottled Water Company Pulls Out of Mt. Shasta: After seven years of controversy, Crystal Geyser Water Company announced last week that it has given up on opening its Mount Shasta facility. A representative for the company said Crystal Geyser was "challenged every step of the way" since it purchased the nearly 145,000 square foot facility in 2013. Read more>>
Colorado River Runs Again: Famous for no longer reaching the ocean, the Colorado River now reaches the delta for at least part of the year. A broad-based, community-led effort replaced nonnative, water-guzzling plants with drylands plants, removed a dam, and worked across borders to restore the water flows. Read more>>
Menominee Tribe Protects Namesake River Against Mine: The Menominee Tribe went to court to keep a massive open-pit mine from polluting the Tribe's namesake river. In a win for the Tribe, the company that proposed the mine has relinquished its mining permits. Read more>>
In Historic Move, Chile Unanimously Approves Ambitious Single-Use Plastics Law: Advocates say the new law will reduce the country's plastic waste by more than 23,000 tons every year. It targets single-use plastics in the food industry and introduces a certification for compostable plastics, among other things. Read more>>
Azerbaijan Bans More Plastic: The country has followed neighboring Georgia and Turkey in banning most disposable plastic products. Government statistics have shown that the average Azerbaijani produces about 24 kilograms of plastic waste annually. Read more>>
Louisiana Plastic Plant Stalled: The US government has placed further delays on a proposed multibillion dollar plastics plant in south Louisiana, marking a major victory for environmental activists and members of the majority Black community who have campaigned for years against construction. Read more>>
Scotland Bans Plastic Straws and Polystyrene Boxes: The sale of plastic straws, cutlery and polystyrene cups and food boxes is to be banned in Scotland next year as part of measures to reduce waste and pollution. Read more>>
Spurred By Pandemic, Barcelona Backs Greener, Car-Free Future: Originally described as provisional by city authorities, the changes to car-free streets are still in place a year later despite opposition from some business groups. Now, a new plan is converting 21 streets, totaling 33 km (20 miles), into pedestrian green spaces. The project illustrates how the pandemic has influenced urban planning across the world, accelerating changes such as more bike lanes and fewer cars amid growing concern about climate change. Read more>>
Birmingham, UK, Will Become A Super-Sized Low-Traffic Neighborhood: Council plans to divert car traffic from city via a ring road while providing more buses and cycle lines. The "transformative" transport plan that will see the car-centric city becoming a super-sized low-traffic neighborhood. City officials hope that closing roads to through motor traffic, introducing a fleet of zero-emission cross-city buses and building additional protected cycleways will create a more liveable city. Read more>>
General Motors Plans To Phase Out Gas Vehicles & Go 100% Electric By 2035: This is good news for a climate in peril … even if it came two decades later than it should have, and needs to pick up the pace of its transition. Read more>>
Hertz Orders 100,000 Teslas in Rental-Market Shake-Up Hertz Global Holdings Inc., barely four months out of bankruptcy, placed an order for 100,000 Teslas in the first step of an ambitious plan to electrify its rental-car fleet. The cars will be delivered over the next 14 months, and Tesla Inc.'s Model 3 sedans will be available to rent at Hertz locations in major U.S. markets and parts of Europe starting in early November. Read more>>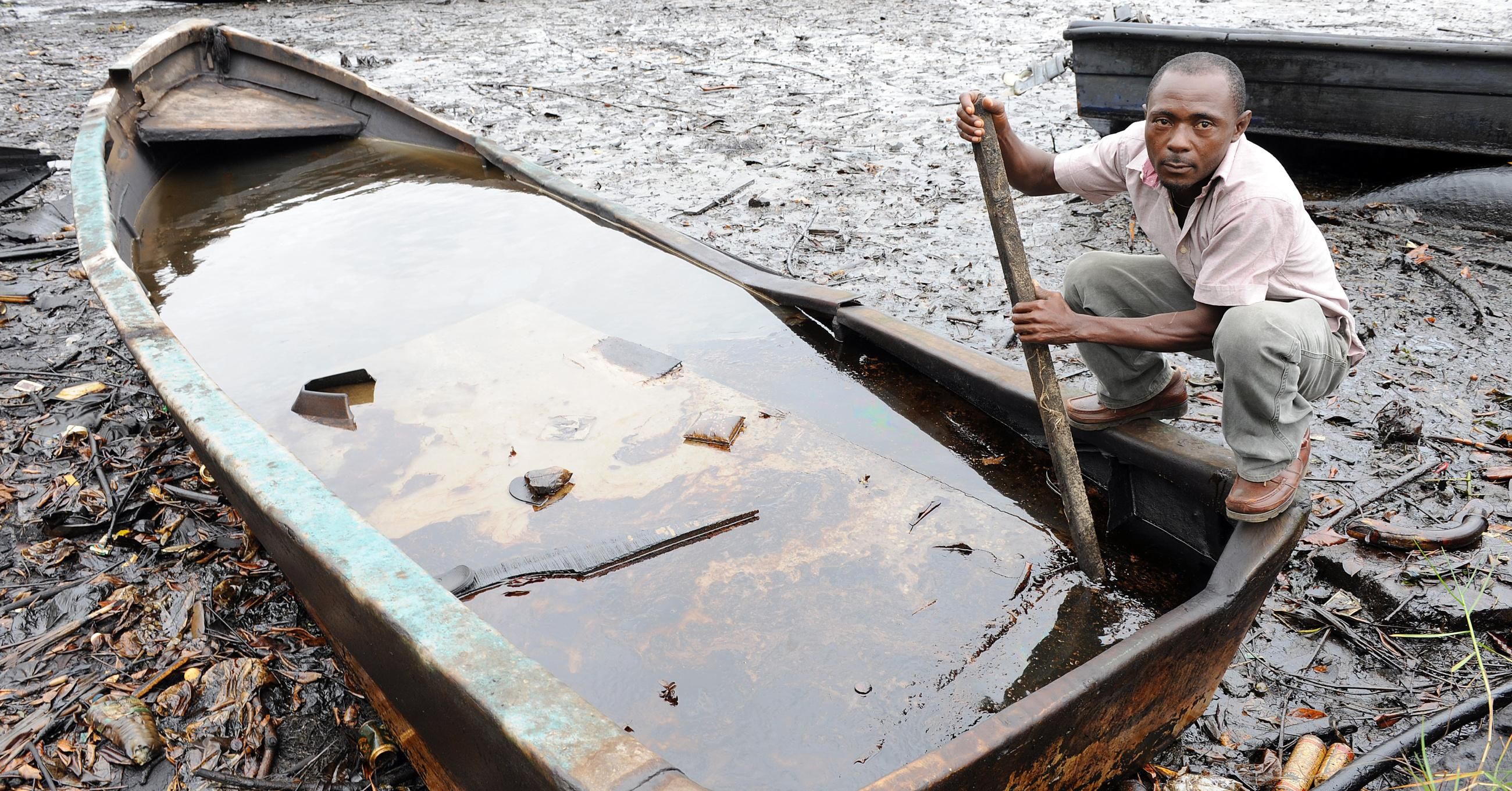 After Decades, Oil Giant Shell Pays For $111 Million In Damages In Nigeria: Following decades of protests and demands over the damage done, Royal Dutch Shell on Wednesday finally agreed to pay $111 million for oil spills that have polluted Nigerian communities for more than a half-century. Read more>>
Hawaii Becomes First US State To Declare Climate Emergency: Hawaii became the first state to declare a "climate emergency," joining 1,933 cities, town councils, and countries, including the European Union. According to The Climate Mobilization, a U.S.-based advocacy group, almost 13 percent of the global population now lives in a jurisdiction that has made a similar declaration. Read more>>
Belgium Court Declares Inadequate Climate Policy A Human Rights Violation: A Brussels court on Thursday ruled that Belgium's climate policy breaches its duty of care and human rights obligations. Read more>>
Conviction of Dam Company Executive for Murder of Berta Cáceres Hailed as 'Step Towards Justice': Roberto David Castillo Mejía, a Honduran businessman and former military intelligence officer, was convicted for the March 2016 assassination of Indigenous environmental activist Berta Cáceres. "However, justice for Berta will never be truly complete until everyone who took part in the crime, including those who planned it, is brought to justice." Read more>>
Rights of Nature Victory in Ecuador – Constitutional Court Upholds Rights of Nature: Court rules that mining in a protected forest is unconstitutional, violates constitutional rights of nature. Read more>>
How Clayoquot Sound's Anti-Logging Campaign Transformed a Region: Almost 30 years after the 'war in the woods' stopped most industrial logging in Clayoquot Sound, the area has experienced a massive tourist boom. This is thanks to the Indigenous-led blockades and protests that halted logging. Read more>>
Major Old Growth Forest Logging Stopped In the Tongass National Forest: Three timber sales were slated to happen within the Tongass. Now, thanks to the Biden administration's decision to restore and broaden protections to the temperate rainforest, those harvests will no longer take place. Learn more>>
Fairy Creek Wins Reprieve – Old Growth Logging Paused, For Now: B.C. has accepted a request by the Pacheedaht, Ditidaht and Huu-ay-aht First Nations to defer old-growth logging for two years in the Fairy Creek watershed and Central Walbran areas on southwest Vancouver Island. The B.C. governor said the decision to defer logging while the three nations prepare resource management plans is consistent with the government's commitments to reconciliation with Indigenous Peoples and to protecting old-growth forests. More than 180 people have been arrested during the months-long road blockades. Read more>>
Mexico Phases Out Imports of Glyphosate and GMO Corn: The Mexican president's decision builds on more than a decade of grassroots resistance from a coalition of Mexican social and environmental justice advocates, smallholder farmers, beekeepers, and scientists who filed a class-action to halt further permitting of GE corn. Read more>>
Bayer Confirms End Of Sale Of Glyphosate-Based Herbicides: Bayer Monsanto stated Thursday that "the company and its partners will replace its glyphosate-based products in the U.S. Residential Lawn & Garden Market with new formulations that rely on alternative active ingredients beginning in 2023." Read more>>
Hawai'i Governor Suspends Navy's Massive Jet Fuel Tanks: On December 6, after all hell broke loose at each of the five town hall meetings held over several days by the U.S. Navy to try to calm military families who have been drinking and bathing in fuel contaminated water, the Governor of the State of Hawai'i issued an order to the Navy to suspend the operation of the massive jet fuel tanks and within 30 days "defuel" or remove the fuel out of the tanks! Governor Ige said the public had lost confidence in the Navy. Read more>>
Activists Celebrate Win in Fight Against Chemical Oil Dispersants: A federal court ordered the EPA to update its regulations on the use of toxic chemicals in oil spill responses. There is well-documented evidence that dispersants are hazardous to humans, marine ecosystems, and wildlife — and that, when mixed with oil, they can be more toxic than oil alone. Read more>>
​​The Yurok Tribe Is Using California's Carbon Offset Program to Buy Back Its Land: With income from sequestering carbon in its forests, the tribe has supported youth programming, housing, road improvement, and businesses development. Read more>>
Court Orders Royal Dutch Shell To Cut Carbon Emissions 45% By 2030: A court in the Hague has ordered Royal Dutch Shell to cut its carbon emissions by 45% by the end of 2030 compared with 2019 levels. The oil giant's sustainability policy was found to be insufficiently "concrete" by the Dutch court in an unprecedented ruling that will have wide implications for the energy industry and other polluting multinationals. Read more>>
Haudenosaunee Chiefs Declare Development Moratorium: Traditional Six Nations chiefs have declared a formal moratorium on development within the Haldimand Tract, a broad swath of land spanning 10 kms. The action comes amidst a long-running sovereignty and land reclamation effort, and is indicative of the restoration of power and sovereignty that the tribal leaders can make this decision now. Read more>>
Indian Point Nuclear Plant Shuts Down: At 11 p.m. on April 30, employees shut down the nuclear reactor at Indian Point Energy Center Unit 3, marking the end of a power plant that has been an essential part of New York City's energy supply since the 1960s. It has killed fish in the Hudson River and been a long-standing concern for nuclear disasters – it lies only 40 miles from the Empire State Building. Read more>>
Wildlife Expert Ordered To Tear Down Garden Full Of Endangered Species Wins Reprieve: In March his local council gave him less than a month to clear the garden near Eastbourne, East Sussex, over "possible environmental health concerns", describing it as "untidy land". But 46,000 people spoke up on behalf of the garden … and saved it. Read more>>
Glasgow City Council Bans Big Polluters From Public Venues During COP26: Corporations that "contribute towards catastrophic climate change" have been banned from public buildings during the COP26 conference this November by Glasgow City Council. The motion passed unanimously at a full council meeting as the result of citizen campaigning. Read more>>
Biden Restores Two National Monuments: Three days before Indigenous People's Day, President Biden reversed the largest attack on public lands in recent history. President Biden announced that he's restoring the Bears Ears and Grand Staircase–Escalante National Monuments in Utah, as well as the Northeast Canyons and Seamounts Marine National Monument in the Atlantic Ocean to the areas and protections that were in place before Donald Trump massively cut them. Read more>>
Three Cities Win Big For People-Powered Climate Action: An award of $1 million was given to the first three Cool Cities winners — Los Angeles, Irvine, and Petaluma — that were able to meet the award's demanding requirements. With a 10-year goal of helping hundreds of cities worldwide reach carbon neutrality by 2030, the Cool Cities challenge aims to accelerate the decarbonization of the world's cities, which emit 70 percent of the planet's carbon, via "moonshot" strategies that use bottom-up and top-down climate solutions at the local level. Read more>>
Feeling heartened by this refreshing perspective? Help us continue this work.
Thank you! Donate here>>