Editor's Note From Rivera Sun
There are over 323 success stories to celebrate in 2021! With this uplifting, empowering amount of "things going right", Nonviolence News is releasing a whole series of special reports that offer a look at what nonviolent action and practices have accomplished this year. It's easy to lose sight of the power of our efforts. Here's a chance to reframe how you see what's happening in our world.
This first special report examines worker campaigns for better wages, safer workplaces, and more. It's been a staggering year for labor action. From #Striketober to "The Great Resignation", we've see thousands of workers fed up with low wages and dangerous conditions. They've not only been resigning in droves, they've also been organizing.
A few highlights: India's Farmer Protests – the largest in world history – finally won a repeal of the opposed Farm Bill. We're also seeing unprecedented organizing among Gig Economy workers, especially delivery workers. Unions are busting into new territory, including at Amazon, Starbucks, among graduate students, and in China's ride-hailing industry. Palestinian workers saw a rare and welcome success after going on strike. Ecuador's medical students walked off the job and secured a historic contract during the pandemic.
The number of people whose lives have been positively impacted by these actions is heartening. In India, 69,000 healthcare workers won higher wages with a week-long strike. In Bangladesh, 2 million garment workers in 1600 factories secured a renewal of an important worker-safety pact. In Argentina's vegetable oil industry, 20,000 workers saw their wages increase by a whopping third after a massive strike. In California, 40,000 childcare workers gained a 15% raise. Across the US, 10,000 John Deere workers waged a historic strike and won. This is the power of organized labor. It's life-changing for individuals. It's world-changing for societies and economies.
Keep your eye out for the rest of our hopeful and uplifting special editions. We'll be sharing environmental wins and racial justice achievements, wild creativity and strategic efforts, and more.
In solidarity,
Rivera Sun
Photo Credit: Taxi Drivers protest in New York City.
Do you enjoy our unique special reports?
Donate today to keep them coming>>
Modi Repeals Farm Laws After Year Of Record-Breaking Protests: India's Prime Minister, Narendra Modi, has announced he will repeal three contentious farm laws that prompted a year of protests and unrest in India. It is one of the most significant concessions made by his government. It is a huge victory for India's farmers, who have organized record-breaking protests and strikes. Read more>>
Union Victory For NOLA City Workers As Council Ratifies $15 Minimum Wage: After the firefighters' union and allies marched into the New Orleans city council chambers on July 1, right in the middle of a session, the officials have unanimously voted to approve a $15 minimum wage. Now they've ratified the wage increase and it's official. Read more>>
Minor League Baseball Players Win Free Housing: Unprecedented organizing led to baseball players raising a storm of public outcry against the lack of affordable housing for the players. Minor league players have grown increasingly outspoken about their working conditions, criticizing teams for salaries that leave some below the poverty line, and the financial issues that stem from having to provide their own housing for home games. Recently, team owners agreed to invest in housing. Read more>>
Beverage Workers Defeat Notorious Union Buster: A spontaneous protest quickly blossomed into a full-fledged union drive. In June, 15 months after the walkout, Refresco workers voted 114 – 101 to join the United Electrical, Radio and Machine Workers of America (UE). Their 250-person bargaining unit is one of the biggest victories of blue-collar organizing during the pandemic. They were up against aggressive, culturally-targeted anti-union propaganda. Read more>>
Labor Board Rules In Favor of Voodoo Doughnuts Employees, Protects Right To Walk-Out: Seven Voodoo Doughnut employees who were fired after walking off the job during the record-breaking June heat wave were wrongly terminated, the National Labor Relations Board ruled on Oct. 6. The board ordered that Voodoo rehire the employees and offer back pay for the more than three months they weren't employed at the Old Town doughnut shop. Read more>>
You Can Have Your Oreo's Now. Nabisco Strike Ends as Union Members Approve New Contract. A strike that started last month in Portland, Oregon and spread to other Nabisco bakeries and distribution centers across the United States ended Saturday after unionized workers voted "overwhelmingly" in favor of a new collective bargaining agreement. Read more>>
John Deere Strike Ends as Workers Win Higher Wages, Bonus and Better Pension: Union workers for equipment manufacturer John Deere voted to approve a new contract on Wednesday, ending a strike sustained by over 10,000 workers at 14 locations for nearly five weeks. Read more>>
How Greek Delivery Riders Are Winning the Struggle Against The Gig Economy: Last month, a strike by Greek couriers for delivery company Efood saved the contracts of 115 of their colleagues. With the right tactics, their success could be replicated in Britain. Read more>>
These Tortilla Workers Walked Out And Won 6-Day Work Week: Food production workers at El Milagro, one of Chicago's most popular tortilla companies, join with community allies for a Day of the Dead vigil Nov. 2, 2021, in honor of five coworkers who died after contracting Covid-19 on the job. The workers also celebrated a recent victory. In late October 2021, employees filed a complaint with the Illinois Department of Labor alleging violations of a state law prohibiting seven-day workweeks. In response, El Milagro management announced Oct. 27, 2021 that workers would have Sundays off. The win was modest, but important. Read more>>
U.S. Labor Board Official Orders Amazon To Redo Union Vote At Alabama Warehouse: A regional director for the U.S. National Labor Relations Board on Monday called for a rerun of a union election at an Amazon.com Inc facility in Alabama, setting the stage for another high-profile organizing battle at the world's largest online retailer. Read more>>
The Hunger-Striking Taxi Drivers Won: At City Hall Park this afternoon, dozens of taxi drivers broke out into chants of "TWA!" and waved victory signs in the air. Some even began dancing. The news that they had won their demands on debt relief had spread through the crowd, which has been protesting outside City Hall since September. Read more>>
Buffalo Workers Overwhelmingly Vote to Form First-Ever Starbucks Union: In a historic victory for the labor movement, workers have voted to form the first-ever Starbucks union in the country after facing tough opposition and union-busting efforts from the company. Read more>>
Healthcare Workers Win Groundbreaking Agreement After 35-Day Strike: An agreement has been reached with Catholic Health System at Mercy Hospital in Buffalo, NY for a new four-year contract covering 2,700 union workers in the system. It was overwhelmingly ratified by members who work at Mercy Hospital, Kenmore Mercy Hospital, and St. Joseph's Hospital, ending the 35-day strike at Mercy. The agreement contains overdue wage increases and industry-leading safe staffing policies will help ensure patient safety and quality of care. Read more>>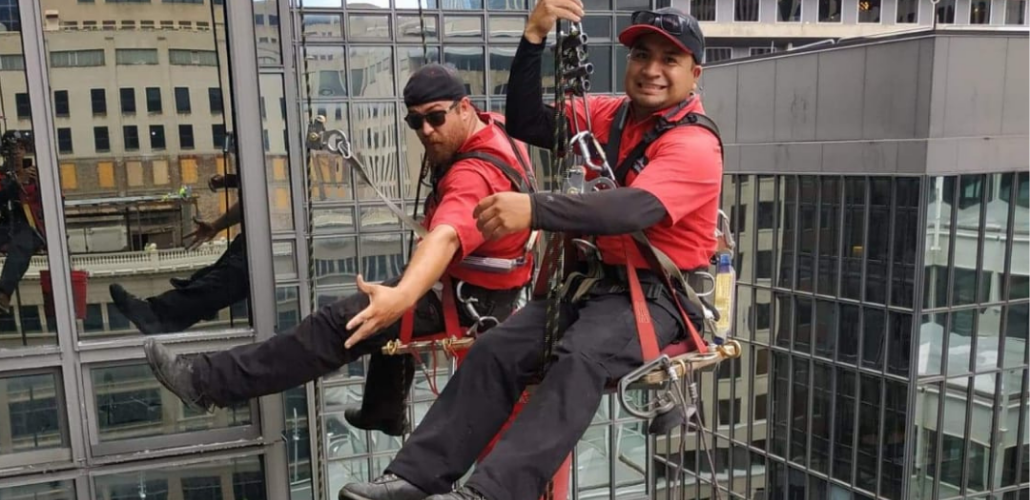 Twin Cities Window Cleaners Declare Victory in 10-Day Strike: After 10 days on strike, high-rise window cleaners in the Twin Cities secured a new contract that creates an employer-funded, state-recognized apprenticeship program, bolsters sick days and disability pay, and includes 12 percent wage increases. Workers will earn over $30 an hour by the end of the four-year contract—wages second only to window cleaners in New York City. Read more>>
'Historic Victory' – California Passes Bill to Improve Conditions for Amazon Workers: Labor rights experts and workers praised the passage of a first-of-its-kind bill in California aimed at empowering warehouse employees at Amazon and other companies that use algorithms to enforce quotas—often pushing them to skip breaks and work unsafely in order to "make rate", which impedes workers' health and safety. Read more>>
Watershed Moment for Unionization In China's Tech Sector: Chinese ride-hailing giant Didi Global Inc (DIDI.N) has set up a union for its staff while e-commerce powerhouse JD.com (9618.HK) has also established one – landmark moves in the country's tech sector where organised labour is extremely rare. Read more>>
California Inks Contract with New 40,000-member Child Care Union: Some 40,000 child-care workers across the state will receive a 15 percent raise in their new contract. The contract settlement coincided with a state budget agreement to fund 200,000 child-care slots over five years. Read more>>
Grassroots Fight For $15 Movement Has Won $150 Billion In Raises For Millions of Workers: The Fight for $15 grassroots labor rights movement has been applauded for years by progressive lawmakers and advocates for its tireless efforts to secure fair pay and the right to organize for all workers—and on Wednesday, new research showed how the group has been instrumental in changing the lives of tens of millions of people across the country. Read more>>
How Oakland Teachers Took Control of the Return to School: A union contract isn't worth the paper it's written on if it isn't enforced. So after teachers bargained an agreement to reopen Oakland schools, they decided on an ambitious plan to conduct union-led safety walkthroughs at over 100 schools and early childhood education centers within three weeks. Read more>>
Chicago Amazon Workers Help Win Megacycle Pay Nationwide: The Megacycle is a 10.5hr shift designed to allow consumers to order late and receive 1-2 day shipping. For workers, it's a nightmare. In resistance, Chicago Amazon workers organized petition campaigns, built community through social events, marched on the boss, and struck. Eventually, they won increased pay for all US Amazon workers. Read more>>
How NYU's Grad Student Union Went On Strike—And Won: The graduate student union's new contract, which includes higher wages and expanded health care, highlights what's possible when a union commits to deep organizing. Read more>>
Nursing Home Workers Win Historic Agreement For Higher Wages And Safer Jobs: By threatening to strike and engaging in a bold civil disobedience campaign, Connecticut health care workers with SEIU District 1199 won their demands for safety and a living wage. Read more>>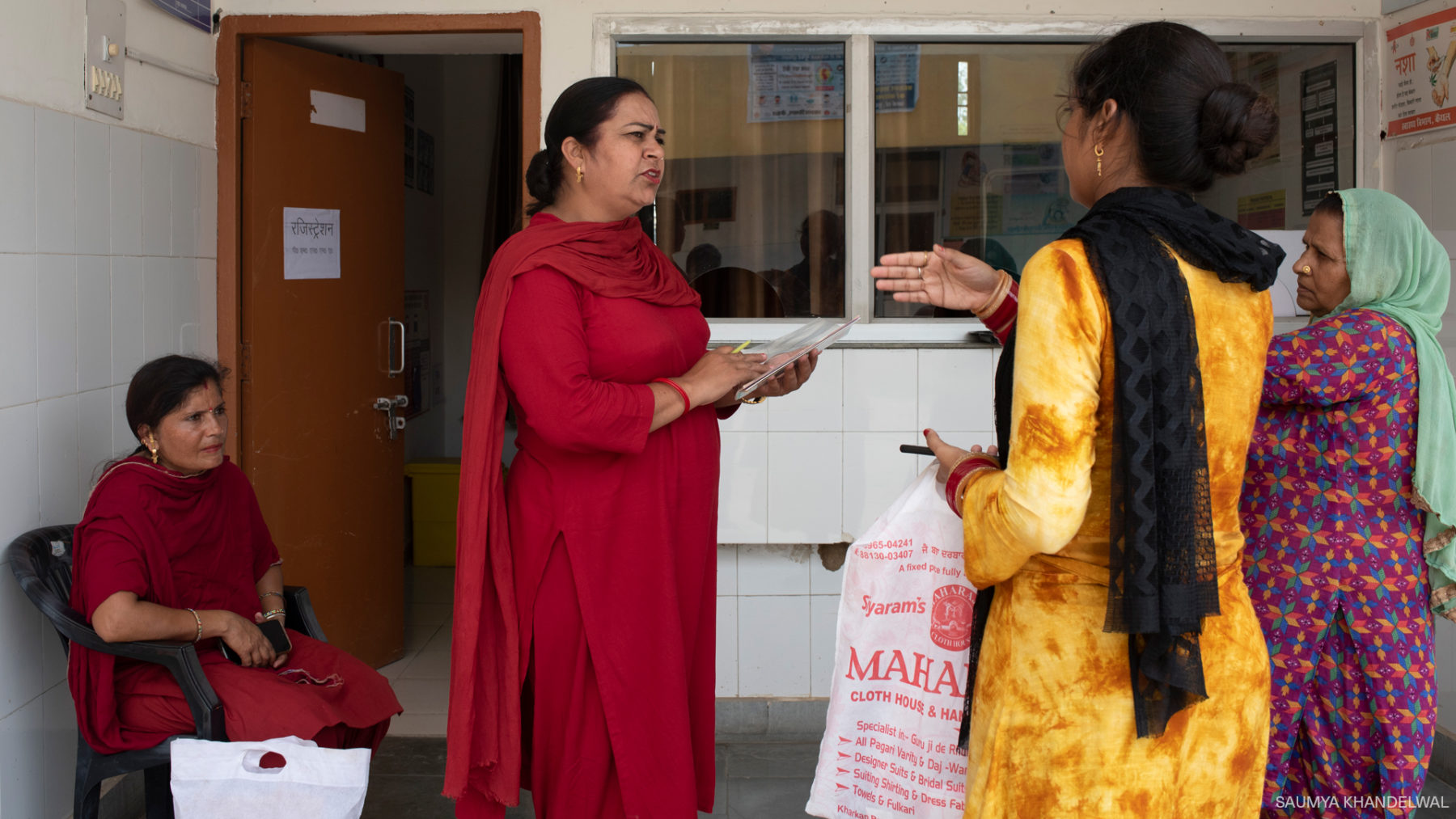 Healthcare Workers In India Fought a Surveillance Regime And Won: The Indian government has become notorious for using technology to monitor and track blue collar employees. The healthcare workers were required to use location tracking apps. Then, they held a multi-location sit down by over 15,000 ASHAs. Some held a march and then sat down while holding their smartphones up and demanded the authorities take them back. It worked. Read more>>
Delaware Raises Minimum Wage To $15/hr: Wage advocates and workers are celebrating after Delaware joined the growing ranks of states requiring a $15/hr minimum wage. Last month, Rhode Island passed the same legislation. Read more>>
4-Day Week An Overwhelming Success In Iceland: Trials of a four-day week in Iceland were an "overwhelming success". Workers were paid the same amount for shorter hours between 2015 and 2019. Productivity remained the same or improved in the majority of workplaces, researchers said. A number of other trials are now being run across the world, including in Spain and by Unilever in New Zealand. Read more>>
Week-long Strike Compels Authorities To Increase Wages of Health Workers in Maharashtra, India: Around 67,000 Accredited Social Health Activists (ASHAs) and 3,000 block workers will get a pay rise after they went on strike for a week. Read more>>
Workers in Australia Launched a Strike Against General Mills. They Just Won. On June 25, the workers at General Mills celebrated a remarkable victory. The company had stubbornly refused to countenance their claims, offering them an average pay rise of just 1.5 percent. After three weeks on strike, the global food giant backed down, offering a wage rise of 9 percent over three years without any trade off in conditions. The workers also won a $1,500 bonus and protection for all labor hire casuals and contractors who participated in the strike. Read more>>
Farmworker Organizing In Washington Is Dismantling Discriminatory Labor Policies: Last year, when the COVID-19 pandemic kept most people home and emptied supermarket shelves, U.S. farmworkers stayed on the job. Unable to work from home, they sustained their vital but dangerous industry. But they also organized for better working conditions and pay. In central Washington's fertile Yakima Valley, workers at apple-processing warehouses led wildcat strikes last May and June, ultimately winning the right to form workers' committees, obtain better personal protective equipment and earn higher wages. Read more>>
Kazakhstan's Food Couriers Won Concessions: Labor activism in Kazakhstan is now extending into the gig economy, and once again, as has happened in recent standoffs at energy and mining companies, workers appear to be gaining the upper hand. Read more>>
Garment Workers Protection Pact Renewed: Major global retailers agreed on a two-year pact with garment workers and factory owners in Bangladesh, extending a pre-existing agreement that makes retailers liable to legal action unless their factories meet labour safety standards. The pact protects 2 million workers in 1600 factories. Read more>>
Garment Workers Win Historic Victory In Effort To Transform Fashion Industry: The PayUp campaign has clawed back $22 billion from apparel companies owed to factories and workers, and they're just getting started. This success is due to consumer-worker solidarity. Read more>>
Wisconsin Teamsters Pensions Are Secure After Seven Year Fight: For the first time in seven years, thousands of Wisconsin Teamsters don't have to worry about their pensions being cut in half. The American Rescue Plan, which President Joe Biden signed into law on Thursday, included the Butch Lewis Emergency Pension Plan Relief Act of 2021. The act directs the Pension Guaranty Benefit Corp. to allocate billions of dollars to avoid the drastic cuts. Read more>>
Four Unions at Rutgers University Reach Historic Deal to End Layoffs: After a year of austerity, faculty and staff at Rutgers University have voted for an agreement to protect jobs. Read more>>
LA County Grants $5-an-Hour "Hero Pay" for Frontline Workers: With COVID-19 cases raging in California, LA County passed a measure that would give frontline retail workers at companies with more than 300 employees an extra $5-an-hour in "hero pay" for working during the pandemic. Read more>>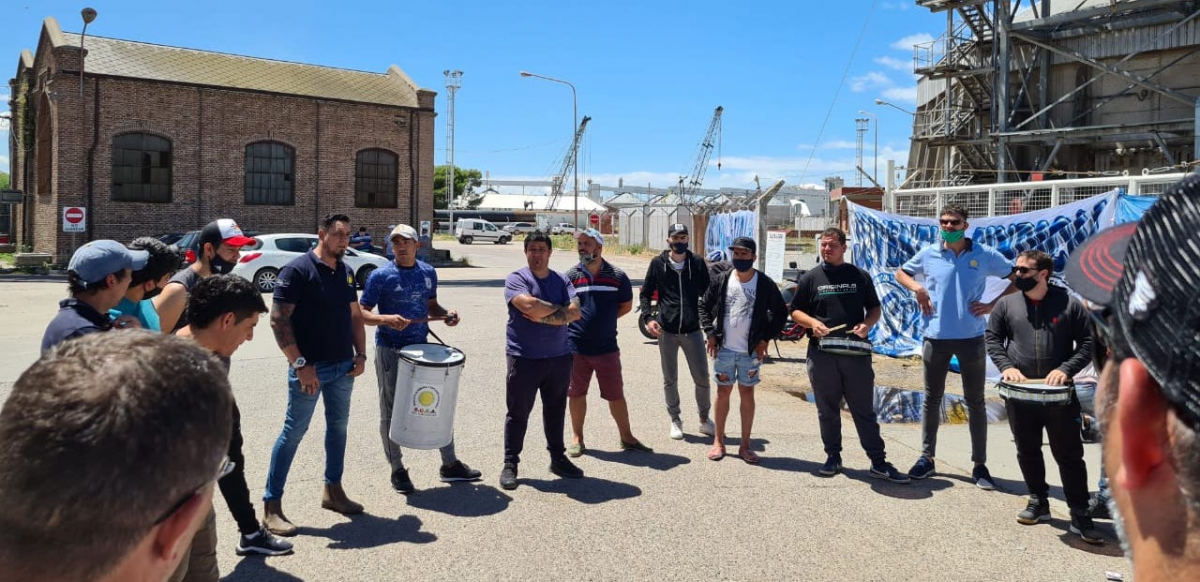 Leveraging Strategic Position, Argentine Vegetable Oil Workers Win Big Raises with Coordinated Strike: It was the country's longest national strike of the year, and it ended in total victory: the unions won a 35 percent increase in wages for all of the workers, not just those earning the minimum. More than 20,000 working-class families won a decent wage for 2021. (In Argentina wages are negotiated in annual rounds of collective bargaining.) Read more>>
Poultry Workers – Not Bosses – Are Calling The Shots: Poultry factory owners are not happy with the rollout of changes long sought by poultry workers, including blocking owners' efforts to increase the line speed. Workers also won increased safety guidelines and COVID-19 protections. Read more>>
Striking Palestinian Workers Triumph: After 19 days of an open-ended strike demanding their human and labor rights, Palestinian workers at Yamit won their demands, and an apology for their Israeli employers' racist comments. Read more>>
After Going On Strike, Ecuador's Medical Students Win Historic Victory: By walking off the job and facing down police repression, the demands by medical students in Ecuador were finally met by the government. Read more>>
New York Workers On Strike Win Wage Hike: Workers at the Hunts Point Produce Market have approved a new three-year contract, ending a week-long strike. Read more>>
Thanks to Fight for $15, Workers In 24 States and 50 Municipalities Will Receive Higher Minimum Wages In 2021: "These increases are a testament to the power of workers coming together and fighting for what real people and families need." Read more>>
Arizona Teacher Sickout Wins Shift To Online Learning: After protests and threats of teacher sickouts, one East Valley school district decided at the last minute to switch students to virtual school from in-person learning as COVID-19 cases explode in Arizona. Read more>>
Did this bird's eye view of labor action change how you view 2021?
Help Nonviolence News continue to empower and uplift. Donate here>>