Editor's Note From Rivera Sun
Here's a meltdown you'll be glad to hear about: an African-American museum has gained permission to melt down the confederate statue that sparked the deadly violence at the Charlottesville Unite the Right Rally. The metal will be used to make new art exhibits that address the racist history of the area.
Another creative action took place when Reddit members crashed Kelloggs' strikebreaking, scab hiring website by inundating it with false applications. In another twist of tech, the Rohingya are suing Facebook for fomenting violence and genocide, showing that the social media giant's algorithms had real-world, violent consequences. Meanwhile, workers around the world are engaged in one of the most massive, un-organized labor protests in history. Between the US' Great Resignation (where workers are quitting their jobs in droves) and China's anti-workaholic Lying Flat Movement, the decentralized phenomenon of ordinary people refusing to participate in abusive work cultures is growing.
Also trending this week were women's campaigns. Afghan women are facing police violence as they demand equal (or even basic) rights from the Taliban government. Brazilian women are holding Bolsonaro accountable for the pandemic death toll and a slew of poverty-inducing policies. German grannies are countering sexist and ageist beliefs as they rise up against the alt-right. New reports show that Iranian women played a pivotal role in the recent November anti-government protests. And, from Mexico to Spain, El Salvador to Scotland, women took action against violence and femicide.
In this week's Nonviolence News, I want to draw your attention to the Knowledge Section (just scroll down in the round-up). It's a treasure trove of articles. You can find out how sit-in strikes helped workers win, how to counter agents provocateur, how social media can help mobilize movements, how ACT-UP pulled off the impossible with direct action, and more.
My favorite story this week? Well, I was personally heartened to hear that the Jordan Cove Liquid Natural Gas Terminal has – after years of activist opposition – finally bitten the dust.
In solidarity,
Rivera Sun
Photo Credit: Women protest against femicide and violence toward women in Chiapas, Mexico.
Thank you to our recent – generous – donors! You warmed my heart and paid the bills.
All other readers, if you'd like to pitch in this week, here's where to donate>>
Museum to Melt Down Lee Statue That Inspired "Unite the Right" Violence in 2017: A statue of Confederate General Robert E. Lee in Charlottesville, Virginia, will be melted down and turned into a public art exhibit by Swords Into Ploughsahres, four years after white supremacists stormed the city in a rally that resulted in the killing of Heather Heyer, an anti-racist counterprotestor. Read more>>
Buffalo Workers Overwhelmingly Vote to Form First-Ever Starbucks Union: In a historic victory for the labor movement, workers have voted to form the first-ever Starbucks union in the country after facing tough opposition and union-busting efforts from the company. Read more>>
Hawai'i Governor Suspends Navy's Massive Jet Fuel Tanks: On December 6, after all hell broke loose at each of the five town hall meetings held over several days by the U.S. Navy to try to calm military families who have been drinking and bathing in fuel contaminated water, the Governor of the State of Hawai'i issued an order to the Navy to suspend the operation of the massive jet fuel tanks and within 30 days "defuel" or remove the fuel out of the tanks!  Governor Ige said the public had lost confidence in the Navy. Read more>> 
Tulalip Flag Soars At Every Campus In Marysville School District: For the first time ever, the red, white and black colors of the Tulalip flag are soaring over every Marysville School District campus. Tulalip's iconic orca was raised up at each elementary, middle school, high school, and even District headquarters during the week of November 17th. Read more>>
Wet'suwet'en Land Defender Wins Right Livelihood Award: For her fearless dedication to reclaiming her people's culture and defending their land against disastrous pipeline projects, Freda Huson has been recognized with the Right Livelihood Award. Huson is a female chief (Dzeke ze') from the Wet'suwet'en people in Canada. She has been a leading advocate for Indigenous communities reconnecting with their land and reclaiming control, including deciding over construction projects such as pipelines running through their territories. Read more>>
Air Board Denies Key Permit For Mountain Valley Pipeline: in a victory for environmental justice, the Virginia Air Pollution Control Board voted 6-1 to deny the air quality permit for the proposed Lambert Compressor Station. The station would have connected the beleaguered Mountain Valley Pipeline to a proposed 'Southgate' extension into North Carolina. Communities celebrate victory for environmental and human health. Read more>>
The John Deere Strike Victory Is A Win For All Workers: Ten thousand John Deere workers in five states, represented by the United Auto Workers, have won their five-week strike against the giant equipment manufacturer. The victory is unequivocal. Read more>>
Battle Over Jordan Cove Energy Project Is Over; Developers Pull Plug: The bitter and protracted battle over the Jordan Cove Energy Project has finally come to a close. The Calgary-based Pembina company formally asked federal energy regulators Wednesday to withdraw authorizations for the proposed pipeline and liquified natural gas export terminal in southwest Oregon. Read more>>
In Kazakhstan, Chinese Muslims Protest Against Imprisonment of Relatives In China: Some protesters spend most of their pensions traveling daily to picket outside the Chinese consulate. The picketers line up close to the cordon, holding placards bearing images of their relatives, all of whom are being held in China's Xinjiang region. Read more>>
Rohingya Sue Facebook For $150bn For Fueling Myanmar Hate Speech: Rohingya refugees have sued the social media giant Facebook for $150bn over claims the social network is failing to stem hate speech on its platform, exacerbating violence against the vulnerable Myanmar minority. The complaint, lodged in a California court, said the algorithms that power the US-based company promote disinformation and extreme thought that translates into real-world violence. Read more>>
'Unbreakable Solidarity': Kellogg's Workers Reject Contract That Would Leave New Employees Out of Benefits: 1,400 Kellogg's cereal plant workers have courageously rejected the company's latest contract offer and are demanding an end to the two-tier pay structure they say divides workers and disempowers their union. "We're not willing to sell our souls for our future employees that are going to work side by side with us but not get the same pay or benefits."  Read more>>
Rights Groups Decry 'Farcical and Corrupt' Verdict as Myanmar's Suu Kyi Sentenced to Four Years In Prison: "There are many detainees without the profile of Aung San Suu Kyi who currently face the terrifying prospect of years behind bars simply for peacefully exercising their human rights." Read more>>
From the Great Resignation To Lying Flat – People Are Quitting Their Jobs : Around the world, millions of people are rethinking how they work and live—and how to better balance the two. The phenomenon marks a new chapter in labor organizing – or rather, decentralized labor action. Read more>>
Student Workers at Two Columbia Campuses Press Shared Demands: The largest strike in the United States is happening right now on Columbia University's campuses. Three thousand student workers are facing down a private university with a $14.4 billion endowment. Read more>>
New Pandora Papers Report Release Data From Two Offshore Service Providers: With the addition of more than 15,000 companies, foundations and trusts, ICIJ's Offshore Leaks database now has information on more than 800,000 entities registered in secrecy jurisdictions coming from five different investigations. Read more>>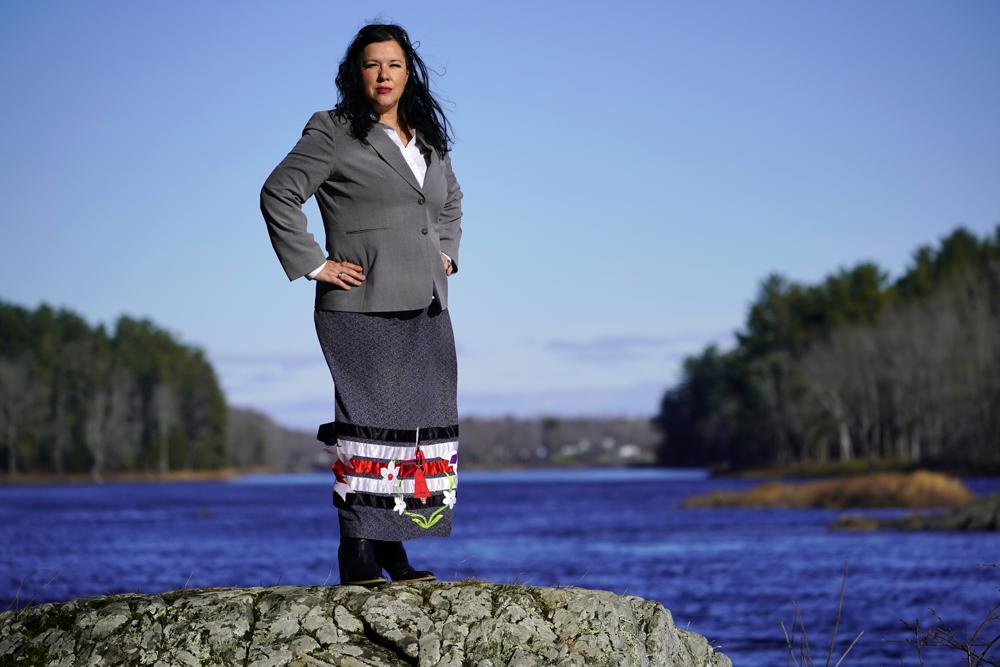 Penobscots Don't Want Ancestors' Scalping To Be Whitewashed: Members of the Penobscot Nation in Maine have produced an educational film addressing how European settlers scalped — killed — Indigenous people during the British colonial era, spurred for decades by cash bounties and with the government's blessing. "It was genocide," said Dawn Neptune Adams, one of the three Penobscot Nation members featured in the film, called "Bounty." Read more>>
Black Students Stage Protests and Walkouts In Response to Racism and Bullying In Schools: On the heels of the suicide of 10 year old Isabella "Izzy" Tichenor, Black students facing bullying and racial harassment are speaking up, and stepping out. "The power is in the people, we must do things in numbers…" Read more>>
Tennessee Black Man Gets a New Trial Due To Confederate Relics in Jury Room: Tennessee appeals court grants Tim Gilbert a new trial after jury met in a room with Confederate symbols. Read more>>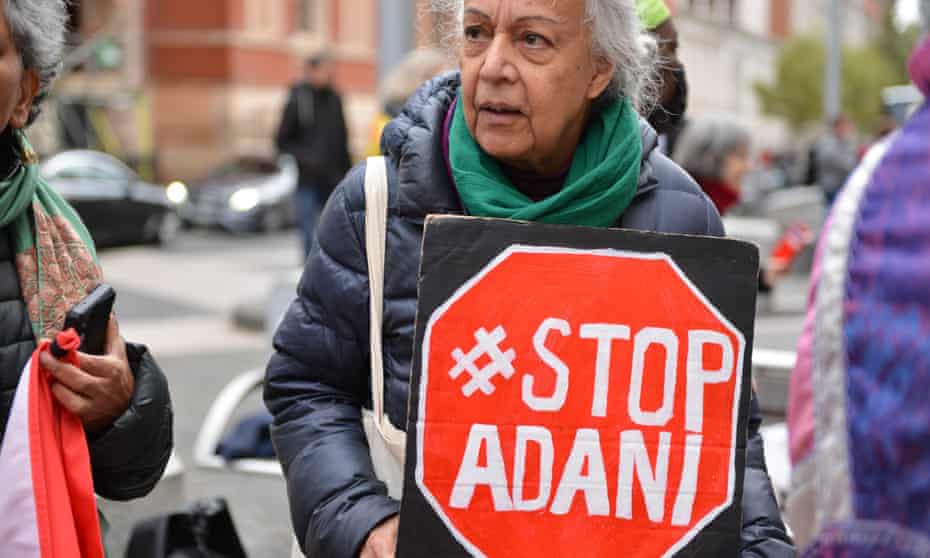 Indigenous Leaders Urge London's Science Museum To Cut Ties With Adani: Leaders from communities in Australia, India and Indonesia warned that the museum's new agreement with Adani Green Energy, whose parent company Adani Group is a major operator of coal mines and coal-fired power stations, is legitimizing its "destructive coal expansion activities". Read more>>
Niger Delta Residents Protest Against Month-Long Oil Spill: Locals take to the streets to demand action after the latest spill affecting fishing communities in southern Nigeria. Read more>>
Senior Citizens Launch New Climate Action Effort: Third Act, a new U.S.-based group that aims to harness the unique skills and resources possessed by people over 60 to advance the struggle for progressive change and climate justice, is launching. "Older Americans will not win these fights alone; we want to back up younger leaders," said Bill McKibben, founder of a new group for organizers over 60. "But these fights won't be won without us either." Read more>>
Facing Yet More Toxic Waste, Kazakh Town Says NIMBY: While pro-government environmental groups were hailing a decision to relocate hundreds of tons of toxic waste from the shores of Kazakhstan's Lake Balkhash, no one anticipated resistance in the provincial town earmarked as the destination. Read more>>
Indigenous Communities Oppose Tailings Pond Releases: Some Indigenous communities in northern Alberta say they're being handed a choice between terrible options as the federal government develops regulations to allow treated tailings from tar sands/oil sands operations to be released into the environment. Read more>>
Greenpeace Activists to Canadian Banks – 'Stop Funding Climate Chaos and Injustice': Climate justice advocates suspended fellow activists from 15-foot-tall tripods in Toronto's financial district on Tuesday, blocking entrances to the Royal Bank of Canada's corporate headquarters as part of a campaign to pressure the nation's five biggest banks to "stop funding climate chaos and injustice." "We are not going to let bank CEOs ignore the deadly consequences of their actions." Read more>>
From Sweden to India to Moscow, Extinction Rebellion Disrupts the World's Deadly Business-As-Usual: Holding a "wedding" in Greece in honor of the fossil fuel industries apparent marriage to the European Commission was just one of the creative – and deadly serious – nonviolent actions the worldwide rebels took to save the planet. Find more in their most recent newsletter. Read more>>
Afghan Women Protest To Demand Inclusive Government: Dozens of Afghans on Monday protested in Kabul to demand women's rights and the establishment of an inclusive government, after the Taliban evaded the issues of women's education and work in a special decree. The protesters were demanding "equality for all Afghans" and that women be allowed to access education and work. Read more>>
Thousands of Brazilians Shout 'Bolsonaro Never Again!': On Saturday, thousands of Brazilians took to the streets to demand the removal of President Jair Bolsonaro over the deaths caused by his COVID downplaying. The Uprising Against Femicide activist Rita Andrade stressed that Bolsonaro has also dismantled public policies that generated important social advances in the fight against poverty and inequality. Read more>>
Omas Gegen Rechts—Grannies Against the Right! German grandmothers have organized a rapidly growing group countering the far right. These German feminists are proving that "Gray power!" can be more than just a slogan—and that activists come in all ages. "The elderly woman as a public political force does not exist in our collective consciousness. That's why we women have to appear in public, not as individuals and exceptional figures, not as stars, but as a group that stands out." Read more>>
Students Protest Sexist Professor: A professor's remarks on women in the workplace drew ire from students, faculties, and local politicians.Hundred of protesters demonstrated at Boise State University on Dec. 4 in protest of a professor who argued that universities should prioritize men over women in fields such as engineering, medicine, and law. Read more>>
Iranian Women Held Pivotal Role In November Protests: Eyewitnesses said the widespread presence of women, actively leading the chants and confronting the security forces was remarkable. Even if you could not distinguish their faces among the crowd, their voices and their chants were everywhere, calling for unity against the nation's No. 1 enemy. They vowed not to leave "until water is returned to Zayanderud River." Read more>>
Resisting Misogynist Violence: November 25 was the International Day for the Elimination of Violence against Women. From Mexico to El Salvador, Scotland to Spain, this movement rounded up women's protests worldwide. Read more>>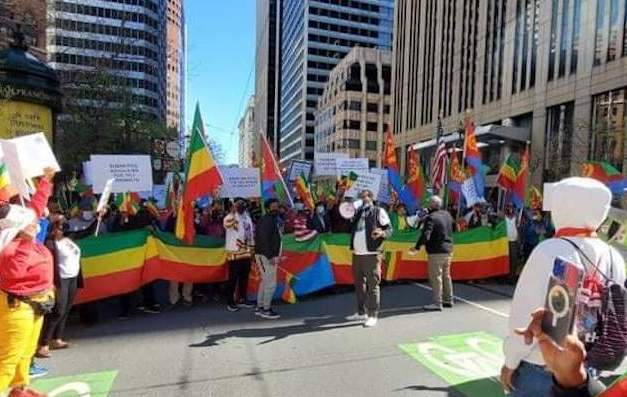 #NoMore Censorship of Africa's Roving Digital Army of Peace: The removal of Twitter accounts advocating for peace in the Horn of Africa shows the connection between the state and big tech companies. Freedom of speech is an illusion when communications are controlled by corporations which follow governmental dictates. Read more>>
Veterans Target US Military's Outsized Impact on the Climate Crisis: With no mention of military emissions at COP26, a coalition is mobilizing to force the Pentagon to disclose and reduce its enormous carbon footprint. Read more>>
Plowshares Protesters Have Opposed Nukes For 40 Years: Since 1980, there have been over 100 Plowshares actions in the U.S., the U.K. and Europe. They use existing international law and their own creative courtroom strategies to guide U.S. courts and even Congress to include pacifist principles in court records and congressional documents. Read more>>
Trial Looms for Response by City to War Protest: Anti-war activists can sue the city of Tacoma for constitutional violations after police used harsh measures, such as sniper positioning and tear gas, to control a 2007 protest at a port used for military transport, a federal judge ruled. Read more>>
Anti-War, Anti-Drone Protest In Northampton: The Northampton Courthouse held an activist anti-war and anti-drone peace protest demanding justice for Afghanistan. The event's motto was "Don't look away, Act". Protestors today came to spread awareness on the current crisis that Afghanistan is enduring. This past year over 13,000 drone strikes were conducted by the US government, and over 4,138 people have been killed. Read more>>
Extinction Rebellion's Blue Rebels Hold Ceremony of Grief After COP26: Dealing with the rage, grief, horror, frustration, and fear that continued inaction to avert ecological collapse, Extinction Rebellion's newest newsletter shares resources for eco-anxiety. Read more>>
Kelloggs Tried To Hire Scabs To Break The Strike. Reddit Users Crashed the Webpage: In support of the ongoing strike, Reddit members jammed the Kellogg's job applications site to stop the company from hiring permanent replacements of striking workers. Read more>>
Myanmar Rappers Express Rage And Resistance Against The Military Regime: Myanmar rappers have banded together to find ways to use their art to protest the oppressive military junta, which grabbed power in February 2021. Aside from joining rallies, rappers have penned songs condemning the atrocities of the junta. They banded together and formed the Rap Against Junta as the "Myanmar Hip-Hop scene's creative resistance against the Junta that staged illegitimate coup." Read more>>  
"Native New York" Exhibit Dispels Myth Of Sale of Manhattan: The exhibit, which opened October, invites visitors to "open [their] eyes to Native New York" by following a wooden pathway laid out on the exhibit floor to visit 12 traditional and contemporary homelands from Long Island to Niagara Falls. Read more>>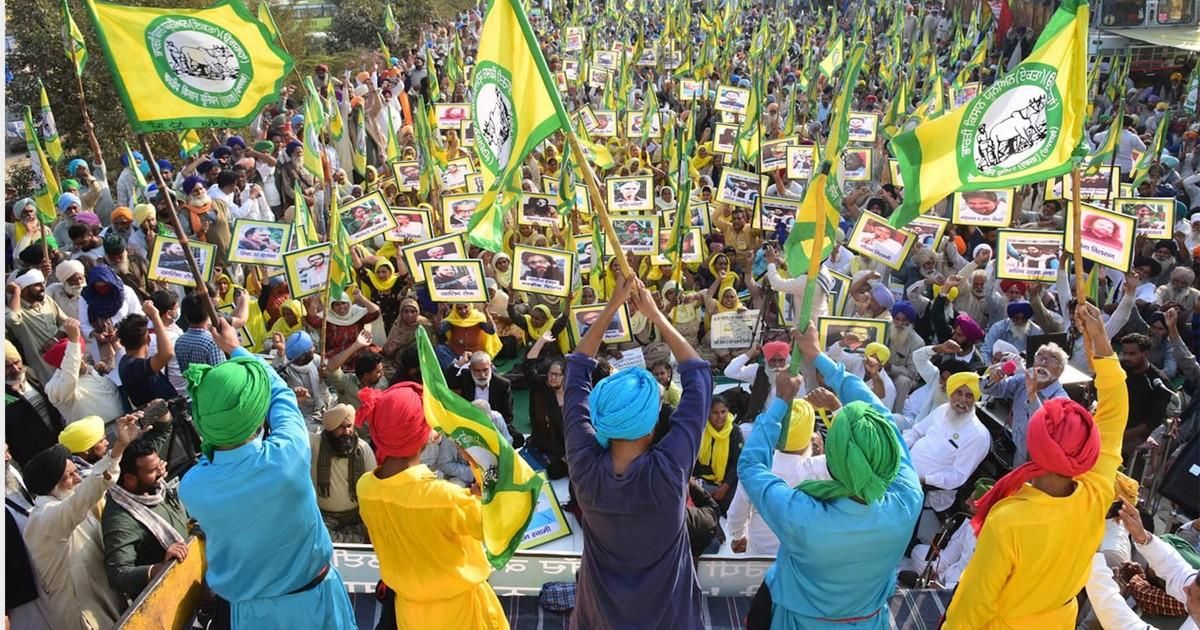 Building the Global Movement: By centering the movement-building process—we transcend the historical failures of elite constitutional design and build the strategic capacity to mobilize the necessary resources in sufficient time to reconstruct our global political economy, avoiding the worst possible climate futures. Read more>>
ACT-UP and Win – A Riveting Account of NYC Activism During the AIDS Crisis: Sarah Schulman's recently released political history shines light on AIDS activism that often goes unrecognized. Read more>>
How To Counter The Growing Threat Of Agent Provocateurs: Those who want movements to fail will try to lure them into violence. A new handbook shows how to reduce that risk. Read more>>
Yes, Social Media Can Help With Real-World Organizing: We can't change the world just by posting on social media. But as the 2018 red state teachers' strikes show, if organizers make strategic choices about their online organizing, social media can be used to build mass militant actions like strikes. Read more>>
With the Failure of Politics, People Are Waking Up to the Realization That They Have a World to Win: People everywhere are waking up to the realization that they must fight to organize the world in such a way that there is a sustainable future for humanity and the planet. Read more>>
Sit-Down Strikes Renewed Labor. Workers Today Could Benefit From That Lesson: At the height of the U.S. labor movement, seizing control of the means of production was a strategy — not just a slogan. In a sit-down strike, workers would literally (if only temporarily) seize the means of production, "sitting down" in a factory, for example, and refusing to budge. This made it almost impossible for employers to replace the strikers with scab workers or remove the equipment, at least not without resorting to physical force. Read more>>
The Border And Surveillance Industries – Divest For Immigrant Justice Webinar: How can you support the call to divest for immigrant justice? AFSC's Investigate Project has identified more than 60 companies with significant involvement in the militarization of the U.S.- Mexico border and in the surveillance and criminalization of immigrant communities. In this webinar, we'll discuss the first-ever divestment list designed to promote immigrant justice and how you can take action today. (Dec 14) Learn more>>
#FreeThemAll Phone Zap: Join us for a virtual phone bank to tell government officials: It's time to work for a future without prisons, jails, or detention centers! We'll provide background and training—all you need is a phone and internet access. Together we can make hundreds of calls to make our voices heard! (Dec 16) Learn more>>
Joy In the Dark – Winter Solstice Nonviolence Retreat 2021: Join Rivera Sun and Veronica Pelicaric for Pace e Bene Nonviolence Service's annual winter nonviolence retreat. You will learn skills for practicing nonviolence toward yourself and others. You will gain approaches for staying grounded and centered in these times of crisis. You will tap into the power of joy as a revolutionary force and explore how to be a midwife to changes we need, personally and politically, in these transformative times. (Dec 18) Learn more>>
Third Harmony Film Screening & Discussion Join Michael Nagler and Veronica Pelicaric for a special screening and discussion of the award-winning documentary The Third Harmony, which tells the story of humanity's greatest—and most overlooked—resource: nonviolence. (Jan 15) Learn more>>
Third Harmony Book Club: In this intimate, participatory book club with the author, dive into the startling new understandings of nonviolence articulated in Michael Nagler's book, The Third Harmony: Nonviolence & the New Story of Human Nature. Facilitated by Veronica Pelicaric, this 4-session, weekly book club will unpack the scientific and spiritual underpinnings of nonviolence, looking at the personal, interpersonal, and global applications.(Wednesdays in Feb) Learn more>>
Organizing 101: How To Be A (Powerful, Soulful, Effective, and Nonviolent) Activist: Have you ever wanted to be an effective organizer? Or more soulful, creative, caring [insert your favorite word here] activist? In this new 6-week course, Pace e Bene trainers Henry Cervantes and Rivera Sun will explore the heart and soul of what it takes to be a talented organizer. From nuts and bolts to nuances and subtleties, this online course will cover a range of highly-useful skills for making social change. (Feb 2-March 9) Learn more>>
Congrats on reading (er, scanning?) all the way through the amazing Nonviolence News!
Keep the stories coming by donating here>>