Editor's Note From Rivera Sun
It's an interesting week for farmers. After a year of record-breaking protests, the farmers in India won the repeal of the farm laws. More than 250 million people joined the demonstrations, marches, and strikes. Meanwhile, 10,000 John Deere Tractor manufacturers succeeded in gaining wage increases, better pension benefits, and bonuses. Meanwhile, in Sri Lanka, farmers are protesting against the poor planning behind the implementation of a nationwide ban on chemical fertilizers.
In the United States, the acquittal of Kyle Rittenhouse for murdering two people and maiming a third during a Black Lives Matter protest in Kenosha, OH, triggered protests across the country. The protesters are furious about the lack of justice for Black people, the lack of accountability for white people, and the long-term impact on protesters if citizens are allowed to bring weapons and shoot at people during a demonstration.
Across Canada, solidarity actions are erupting after the Royal Canadian Mounted Police arrested Wet'suwet'en land defenders and dismantled their blockade of the Coastal GasLink Pipeline. The pipeline violates First Nation sovereignty and fuels the climate crisis. In other Nonviolence News, Cuban solidarity actions were held in 80+ countries, Thai citizens continue to object to absolute monarchy, and Welsh-speakers are campaigning against the cultural threat of the flood of second-home owners taking over their region.
In all these stories, you'll find examples of persistence, courage, and determination. May they inspire you as you work for change, too.
In solidarity,
Rivera Sun
Photo Credit: Farmers protesting in Delhi, 2021.
Every week, a few readers help us pay the bills. Thank you!
If you'd like to be the one to pitch in this week, here's where to donate>>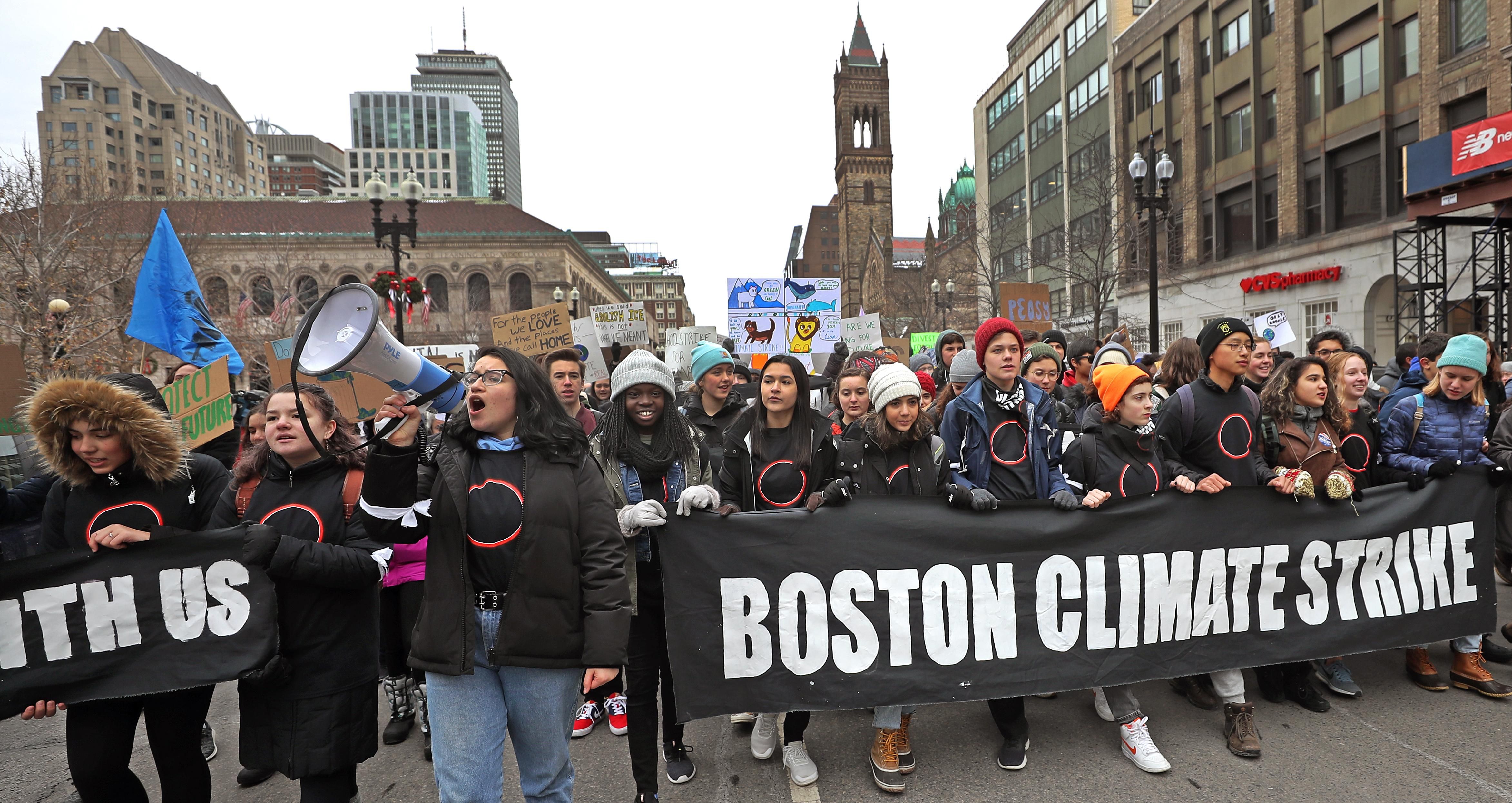 Applause for 'All Who Fought' as Boston City Council Votes to Divest From Fossil Fuels: Progressives praised the Boston City Council after its members voted unanimously Wednesday to divest city funds from the fossil fuel industry, a major endorsement of clean energy investment that came as Massachusetts lawmakers prepare to debate how to allocate the state's financial resources. "Now, it's time for the rest of the state—commonwealth pension funds, remaining institutional investors, etc.—to follow." Read more>>
Modi Repeals Farm Laws After Year Of Record-Breaking Protests: India's Prime Minister, Narendra Modi, has announced he will repeal three contentious farm laws that prompted a year of protests and unrest in India. It is one of the most significant concessions made by his government. It is a huge victory for India's farmers, who have organized record-breaking protests and strikes. Read more>>
Oklahoma Governor Halts Julius Jones' Death Penalty Execution: Stitt's decision to grant clemency marks a partial win for a diverse group of Jones activists and supporters who have proclaimed the inmate was wrongfully convicted for the murder of Edmond insurance agent Paul Howell during a 1999 carjacking. Read more>>  
John Deere Strike Ends as Workers Win Higher Wages, Bonus and Better Pension: Union workers for equipment manufacturer John Deere voted to approve a new contract on Wednesday, ending a strike sustained by over 10,000 workers at 14 locations for nearly five weeks. Read more>>
Scotland Bans Plastic Straws and Polystyrene Boxes: The sale of plastic straws, cutlery and polystyrene cups and food boxes is to be banned in Scotland next year as part of measures to reduce waste and pollution. Read more>>
In Sudan's New Revolt, Women And Youth Will Not Settle For Less Than Full Civilian Rule: Countrywide protests led by women's and youth groups erupted against the military attempts to seize power, refusing the return of the former Islamist regime. The protests reflected the high level of political consciousness among the Sudanese since the 2019 revolution. Protesters used the slogan #NoWayBack, expressing their determination not to allow history to repeat itself. Read more>>
Kazakh Government Roadblocks Car Protests: Public anger is boiling over at fees that appear to benefit vested interests. Activists calling for reductions to the unpopular recycling fees that Kazakhstan slaps on car imports are finding that the promised relaxation of rules governing public demonstrations do not apply to them. A collective linked to the Facebook group "Net utilsboru" (No to recycling fees) has been officially refused permission to hold rallies no fewer than seven times. Read more>>
US School Bus Drivers In Nationwide Strikes Over Poor Pay And Covid Risk: Drivers are left 'begging for better pay' even as the school bus driver shortage is worsening in the new school year. Read more>>
Solidarity With Cuba on Display in 80+ Cities Worldwide: Solidarity demonstrations occurred in 80+ cities around the world, supporting Cuba's productive revival and rejecting U.S. interference against peoples and revolutions that act with sovereignty. Read more>>  
"No Absolute Monarchy:" Thousands Of Thais March For Royal Reforms: Thousands of Thais took to the streets of the capital on Sunday demanding reforms of the monarchy, defying a court ruling that such demands are a veiled attempt to overthrow the institution. Read more>>
Farmers Protest In Sri Lanka After Fertilizer Ban. Experts Warn Of Food Crisis: Even the best of ideas needs a careful plan of implementation. When the Sri Lankan government banned all chemical fertilizers earlier this year, they made few contingency plans or supportive policies to help farmers shift to organic methods. Now, farmers are protesting the ban on chemical fertilizers amidst the threat of a food crisis and the ongoing economic crisis. Read more>>
Welsh Speakers Campaign Against Second Homes And Gentrification: 'It's cultural genocide by bank transfer': the Welsh speakers campaigning against second homes. Communities such as Llandudoch are being ripped apart by record numbers of holiday homes, locals say. Think gentrification. Read more>>
The Columbia Student Worker Strike Is the Largest in the Country Right Now: Columbia's grad student workers often struggle to pay the rent and cover basic living expenses despite their employer having a $14.4 billion endowment, among the largest of any university in the nation. Read more>>
Hundreds Arrested In DC Protesting For Voting Rights: More than 200 protesters marched down Black Lives Matter Plaza and shouted outside the White House gates, demanding President Biden to make "no more excuses" for not passing federal voting rights protections. Hundreds of demonstrators were arrested Wednesday during a second day of mass protests for voting rights. Read more>>
Kyle Rittenhouse Acquittal Sparks Protests Across US: The verdict sparked outrage among those who feared an acquittal would embolden vigilantism, and anger in the families of the men shot who were seeking accountability and justice. Read more>>
Jesse Jackson Shows Up To Ahmaud Arbery Trial: Despite lawyer saying 'We don't want any more Black pastors here', Jackson walked into the courtroom just as the defense was cross-examining a Georgia state investigator who interviewed one of the defendants. Read more>>
Sustaining the Chicano Movement Across the Generations: In 1970, tens of thousands of people in East Los Angeles marched for equality, identifying themselves as "Chicano." Today, the Chicano Moratorium continues as young and old learn from one another. Read more>>
After Ida, This Louisiana Tribe Is Organizing Its Own Recovery: Armed with agricultural knowledge and mutual aid networks, the Houma people aren't waiting on the government to rescue them. Read more>>
Wet'suwet'en Land Defenders Arrested In Coastal Gaslink Eviction: When the pipeline company failed to act on an immediate evacuation order, land defenders decommissioned a service road, cutting off access to project sites and work camps housing more than 500 individuals. Read more>>
"The End of The World As We Know It" Says Extinction Rebellion: After all the fanfare, COP26 has failed. Not one of the G20 nations, the richest and most culpable for this crisis, will cut emissions to keep global heating even close to 1.5C. Read more>>
New Campaign Launches To Drop Charges Against Line 3 Pipeline Water Protectors: Defendants arrested while opposing the construction of Enbridge's Line 3 tar sands pipeline launched a campaign calling on Minnesota's elected leadership to drop all criminal charges against over 700 water protectors. Read more>>
'Unconscionable': Despite Outcry Over Lead Poisoning, New Asphalt Plant Approved in Flint, Michigan: Less than a week after a federal judge approved a $626 million settlement for thousands of lead poisoning victims in Flint, Michigan, state officials on Monday rubber-stamped an air permit for a new asphalt plant in the city despite strong opposition from residents and advocates, who denounced the decision as another manifestation of environmental injustice. Read more>>
Gulf Coast Tribe Vows to Resist Enbridge's New Pipeline Expansion Plans: Texas Gulf Coast Indigenous communities are vowing resistance to Enbridge's Gulf expansion plans in solidarity with the White Earth Band of Ojibwe Water Protector LaDuke and other Anishinaabe peoples' continued resistance to Enbridge and Line 3. Read more>>
Rev. Billy And The Stop Shopping Choir Target The British Museum: On Saturday, halfway through the Glasgow COP26 climate conference, activist theatre group BP or not BP? returned to the British Museum along with the legendary New York performance activists Reverend Billy and the Stop Shopping Choir. Read more>>
Anti-War Rally Calls On Climate Summits To Connect Militarism And Climate: Fellow anti-militarist groups Stop the War Coalition, Veterans for Peace, World Beyond War and CODEPINK came together in an anti-war rally on the steps of the Glasgow Royal Concert Hall on 4 November, highlighting the links between militarism and the climate crisis. Read more>>
Activision Blizzard Workers Walk Out, Call For CEO's Resignation: Employees are protesting at Activision Blizzard's offices and online, calling for CEO Bobby Kotick's resignation after the Wall Street Journal reported that Kotick not only knew about employee misconduct — including an alleged rape — but minimized its severity to Activision Blizzard employees and its board of directors. Read more>>
The Rich Already Have Paid Leave. Meet One of the Activists Behind the Fight to Make it Universal: Advocates have overcome opposition from conservative Democrats to secure four weeks of paid leave in the House budget bill, but more obstacles remain. Read more>>
Activists Applaud Race Car Driver Lewis Hamilton for Calling for Human Rights Scrutiny of Saudi Arabia: One year after the women-led organization CODEPINK began their appeal to the Formula One race car driver, Lewis Hamilton spoke out today ahead of the calling for Saudi Arabia and Qatar to be scrutinized for human rights records. Read more>>
Justice Education Project's New Book Explains Criminal Justice Activism: Across the United States, millions of youth are demanding change, condemning the long-existing systemic inequalities faced by marginalized communities and mobilizing support to further educate themselves and others. But much of the literature out there isn't written for young people. That's why they formed the Justice Education Project, and created First Steps Into Criminal Justice Activism: For Youth. Read more>>
Expanding Our Movement Vision and Odds of Success: Big political change necessarily disrupts the story we have been writing about ourselves. Movement vision becomes grander and our political imaginary—the ideas, institutions, and other references that make up our social reality—thus becomes less policed. This lends itself not only to stronger resistance, but also to prefigurative struggle, which models our societal ideal. Read more>>
What I Learned About Nonviolence From Tony Soprano: Through the eyes of an organizer, "The Sopranos" offers many lessons in navigating power and how to wield it. Read more>>
To Address Global Conflict, Juniata College Students Learn To Develop Nonviolent Solutions: For almost 50 years, the Baker Institute at Juniata College has promoted peace and nonviolence through hands-on education. Read more>>
Withdrawing Support: Noncooperation is fundamental to the discipline of nonviolence. Approaching the process one step at a time allows us to grow and respect ourselves. Read more>>
SOAWatch Vigil – Flowers of Resistance: SOAWatch will honor the memory of political and social activists, compas, loved ones, and extended community members whose lives were cut short by state violence and who today serve as ancestors guiding us in our collective struggle for peace and justice. (Nov 21) Learn more>>
Rethinking Thanksgiving – Solidarity With Indigenous Resistance: Indigenous Solidarity Network, Catalyst Project, Resource Generation, Rising Tide – North America, and Irish for Racial Justice for a webinar, "Rethinking Thanksgiving: Solidarity with Indigenous Resistance," to interrogate the legacy of the Thanksgiving holiday and recommit to supporting Indigenous sovereignty. (Nov 22) Learn more>>
State of Nonviolence – How The US War In Afghanistan Demonstrates The Inefficacy Of Military Force: Professor Bacevich will discuss how the United States war in Afghanistan demonstrates the inefficacy of military force to achieve stability and/or foreign policy goals, and explore nonviolent, non-militaristic alternative means of conflict resolution in the international arena. (Dec 2) Learn more>>
The First Rights of Nature Case Goes to Tribal Court-The Case for Manoomin (Wild Rice): The Center for Democratic and Environmental Rights (CDER), Honor the Earth, the Native Organizers Alliance, and Menīkānaehkem are pleased to present this "deep dive" workshop on the White Earth case to enforce the rights of manoomin (wild rice), Manoomin v. Minnesota Department of Natural Resources. (Dec 7) Read more>>
Joy In the Dark – Winter Solstice Nonviolence Retreat 2021: Join Rivera Sun and Veronica Pelicaric for Pace e Bene Nonviolence Service's annual winter nonviolence retreat. You will learn skills for practicing nonviolence toward yourself and others. You will gain approaches for staying grounded and centered in these times of crisis. You will tap into the power of joy as a revolutionary force and explore how to be a midwife to changes we need, personally and politically, in these transformative times. (Dec 18) Learn more>>
Thanks to the readers who pitched in last week.
If you want to help out this week, donate here>>