Editor's Note From Rivera Sun
In 2019, Sudan successfully kicked its 30-year-long dictatorship out of power, forming a shared citizen and military transitional government until democratic elections could be held. Now, Sudanese citizens are back in the streets, mobilizing to end a military coup that tried to seize power this week. Does this mean the 2019 nonviolent revolution "failed"? Not at all. It means that another nonviolent mobilization is underway. And the citizens, having waged one powerful struggle, are in a strong position to wage another, this time to stop the military coup.
Meanwhile, in other Nonviolence News, climate activists should take heart … not only are more and more people taking direct action for a swift transition away from fossil fuels, we're also seeing how decades of action has racked up some impressive victories, including trillions in divestments. The world's first renewably powered steel mill is in operation. One of the biggest fleets of rental cars just electrified 100,000 vehicles. Mi'kmaw grandmothers won their campaign to stop a gas company from dumping toxins in a sacred river. Monarch butterfly populations have rebounded 3500% from last year.
And the actions continue. Vancouver activists halted traffic at the airport. United Kingdom rebels glued themselves to roads for home insulation. Youth occupied a science museum to call-out how Shell's anti-science climate denialism shouldn't be allowed to sponsor science. Across the globe, people are bringing street heat to pressure power holders to step up.
Migrants across borders are ramping up action, too. In Mexico, four thousand Central Americans marched for the ability to live, travel, and work. In Miami, a direct action to stop the deportation of Haitians blocked roads. And migrant dairy workers in Vermont are holding a regional supermarket chain accountable for buying into the discriminatory practices in the milk industry.
You'll have to read the round-up, folks. There's so many impressive actions! Don't miss the story about how local dads in Louisiana are stopping fights in the high school by showing up each day. Dads On Duty should warm your heart … and remind you how we can make a difference with nonviolence.
Toward a nonviolent future,
Rivera
Photo Credit: Massive crowds demonstrate against the military takeover in Sudan.
Nonviolence News lifts the spirits and empowers our actions.
Support us with a small (or any size) donation today. Thank you!
Donate here>>
Mi'kmaq Grandmothers And Water Protectors Celebrate End of Toxic Gas Project: The Alton Gas Company announced the end of Alton Natural Gas Storage Project today. After eight years of resistance led by grassroots Mi'kmaw grandmothers and water protectors to defend the Shubenacadie River from Alton Gas, the company has announced they will be decommissioning a project that would have dumped toxic brine into the river. Read more>>
Climate Movement Hails 'Mind-Blowing' Fossil Fuel Divestment Pledges: Over the past decade, nearly 1,500 investors and institutions controlling almost $40 trillion in assets have committed to divesting from fossil fuels—a remarkable achievement that climate campaigners applauded Tuesday, while warning that further commitments and action remain crucial. Read more>>
The World's First Solar-Powered Steel Mill Is Here: A 150-year-old steel mill will be the first in the world to get the majority of its energy from solar power. Read more>>
Bisexual Superman Makes DC Comics History After 'Unprecedented' Fan Response: The comic featuring Superman coming out as bisexual and sharing a kiss with a male love interest has attracted "unprecedented orders" for DC Comics. Read more>>
Pablo Escobar's Cocaine Hippos Are Legally People, Court Rules: The drug kingpin's hippos have run wild in Colombia. A new court ruling could help pave the way for a humane way to deal with a dangerous invasive species and break ground for animals to sue in US court. Read more>>
'Really Fantastic': Europe's Largest Pension Fund Announces Fossil Fuel Divestment: "This is really fantastic, after all these years of campaigning, we finally succeeded," said Liset Meddens, director at Fossielvrij NL, calling the development "a huge victory for the climate, human rights, and all life on Earth." The change will affect over $17 billion in assets, roughly 3% of the fund's total, including ABP's shares in oil giant Shell. Read more>>
Monarch Butterfly Count Up By 3500% in Pismo Beach, CA: From a mere 200 butterflies last year to 7,000 in 2021, the winter monarch butterfly count at Pismo Beach, CA, is a sign of up. With numbers up in other groves, too, researchers are cautiously optimistic that the monarch butterfly may dodge a brush with extinction. Read more>>
Hertz Orders 100,000 Teslas in Rental-Market Shake-Up Hertz Global Holdings Inc., barely four months out of bankruptcy, placed an order for 100,000 Teslas in the first step of an ambitious plan to electrify its rental-car fleet. The cars will be delivered over the next 14 months, and Tesla Inc.'s Model 3 sedans will be available to rent at Hertz locations in major U.S. markets and parts of Europe starting in early November. Read more>>
Ecuadorians Protest Against President Lasso's Government: Thousands of Ecuadorians have taken to the streets across the country in rejection of a recent increase in fuel prices, which far exceeds the current prices in the world market. The protests are the largest anti-government protests in the five months of Lasso's administration. Read more>>
Over a Million People Took To The Streets Against Coup By Sudan's Military: Trade unions and people's movements have called for strikes and mass protests in response to the coup by the Sudanese military on Monday morning. Prime minister Abdalla Hamdok and key civilian leaders have been arrested. Doctors and oil workers are expected to join the civil disobedience movement this week. Read more>>
Pro-Democracy Protests And Police Violence Continue In Eswatini: Pro-democracy protests are again escalating in the Kingdom of Eswatini (Swaziland), after activists were temporarily scared off the streets by the killing of dozens of activists and bystanders by the armed forces in June. Read more>>
US McDonald's Workers Strike To Protest Workplace Harassment: McDonald's workers in 12 U.S. cities have walked off the job to protest what they say is an ongoing problem of sexual harassment and violence in the company's stores. Read more>>
Miami Activists Rally For Release of Venezuelan Ambassador Alex Saab: On Sunday, Oct. 24, representatives from more than six independent activist groups led by the Bolivarian Circle of Miami joined forces at the foot of the statue of Latin American hero, Simon Bolivar, in the Miami Torch of Friendship Park, to demand Venezuelan Ambassador Alex Saab's immediate release from U.S. prison and repatriation to Venezuela. Read more>>
NYC's Food Delivery Workers Are Organizing For Their Lives: Facing low pay, zero benefits, and a wave of violent thefts, delivery workers have emerged as the most dynamic force in grassroots labor organizing in New York City. The workers' struggle for their dignity and safety has achieved some victories, but the work is far from over. Read more>>
NYC Amazon Workers Officially File For Union Vote: Amazon warehouse workers in New York have taken their first formal step toward unionization on Monday. Organizers from Amazon's Staten Island facilities say they've collected some 2,000 signatures from warehouse workers who say they want a union election. Read more>>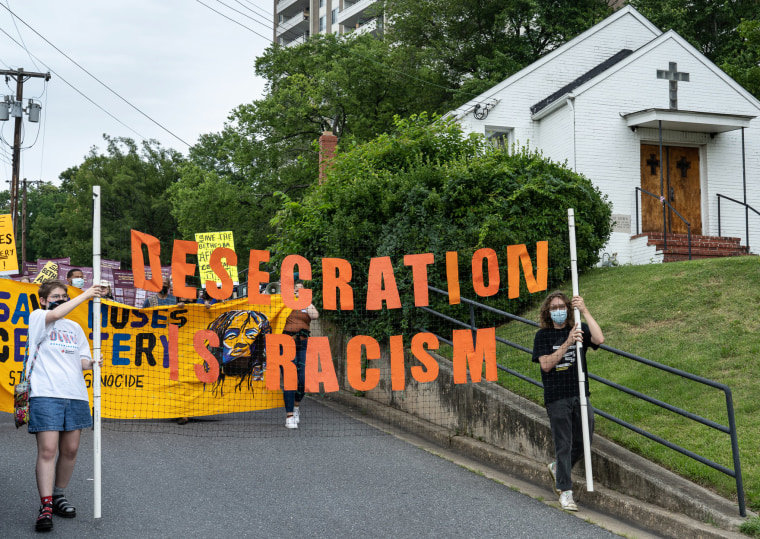 Bethesda Community Protects Historic Black Cemetery From Development: A community coalition has provided "overwhelming evidence" that a portion of a suburban Washington apartment complex was used as a burial ground for freed Black slaves and their descendants and "many bodies likely still remain on the property," a Maryland judge ruled Monday in a case by the group to thwart the sale of the property. Read more>>
Growing Food and Latino Culture in Tucson's Barrio Centro: T-shirt entrepreneurs-turned-farmers are turning an abandoned elementary school into a community hub. In a long-abandoned school playground, a small-scale farm is planting seeds for a more equitable and sustaining food system in a neighborhood where fresh, affordable food is hard to come by. Read more>>
'In the Spirit of Mandela': Int'l Tribunal Seeks to Charge U.S. Gov. With Crimes Against Humanity: An historic International Tribunal on U.S. Human Rights Abuses Against Black, Brown and Indigenous Peoples will take place in New York City on October 22-25, 2021. It is designed to propel issues such as mass incarceration, police brutality, and related issues into the forefront of public consciousness. Read more>>
Human Rights Group Investigates Uranium Contamination On Navajo Nation: More than 500 abandoned uranium mines sit on Navajo Nation land today, each one a potential vector for unleashing more radioactive particles into the air and water, on top of the damage that's already been done. A new initiative is continuing decades-long work to address it. Read more>>
500 UK Scholars Fightback Against Israel's Antisemitism Smear Campaign: Hundreds of international scholars have begun a fightback against pro-Israel lobbyists who have been scoring increasingly high-profile victories on UK campuses as they seek to curb academic freedoms under the guise of stamping out antisemitism. Read more>>
Extinction Rebellion Vancouver Breaks Through Media Near-Blackout: After halting traffic to the airport, Extinction Rebellion Vancouver finally got airtime on why they're engaging in direct action for climate justice. The tactic worked, but will it lead to substantive changes in the way the climate breakdown is being covered? Read more>>
Climate Activists 'Occupy' Science Museum Over Fossil Fuel Sponsorship: Youth climate activists have "occupied" London's Science Museum in protest at its sponsorship deals with fossil fuel companies. Members of the London branch of the UK Student Climate Network (UKSCN London) said they were holding a candlelight vigil at the famous landmark on Tuesday evening for "the victims of the museum's fossil fuel sponsors: Shell, BP, Equinor and Adani". Read more>>
Extinction Rebellion Australia Actions Call Out Morrison's #COPOut On Climate Change: Extinction Rebellion (XR) and other climate activists began a fortnight of protests and disruptive actions on October 17 to call out the federal government's failure to address the climate emergency in the lead up to the COP26 international climate negotiations. Read more>>
Climate Hunger Strikers Confront Senator Manchin: Following Senator Joe Manchin's event at the Economic Club of DC, three climate hunger strikers, who are on day seven without food, confronted the Senator on cutting back climate provisions from the reconciliation package. He wrongly asserted that "the United States has done more than any other country" on climate. Read more>>
Water Protectors Show That 'Another World Is Possible' Through Resistance And Care: During a week of action with over 600 arrests, water protectors occupying the Bureau of Indian Affairs showed that caring for one another is directly connected to caring for the Earth. Read more>>
Why People Keep Gluing Themselves To Roads In the UK: Insulate Britain is a splinter group from the main Extinction Rebellion cause and is about one thing and one thing only: insulating British homes. Read more>>
Activists Pressure Hannaford To Improve Conditions For Dairy Workers: Activists at a Vermont-based organization called Migrant Justice said that these workers are often exploited, from long working hours and wage theft, to unsafe housing and working conditions. The organization is pressuring Maine-based supermarket giant Hannaford to join its program for fair labor standards for dairy workers. Read more>>
Migrants In Mexico Demand Protections Amid Growing Uncertainty In Status: Thousands of Central American migrants, stranded in Mexico, demand that the authorities accelerate the process to regularize their immigration status so that they can legally reside, transit and work throughout the country. Read more>>
Protesters Block Miami Port To Halt Haiti Deportations: In Miami, at least 10 immigrant justice advocates were arrested Monday after temporarily blocking the entrance to Port Miami by lying in the roadway. The act of civil disobedience was led by several groups calling on the Biden administration to end the deportation of Haitian asylum seekers and issue permanent and humane immigration relief for millions of people. Read more>>
What Future for Women's Rights in Poland? Where is the movement today, exactly one year after the controversial (abortion) court decision and major protests that it galvanized? What has changed in Polish society since? Which nonviolent tactics has the movement used and with what impact? What are the movement's goals today? And in general, what are the prospects for defending women's rights in Poland? Read more>>
Underground Activists in Brazil Fight for Women's Reproductive Rights: While abortion has long been aggressively criminalized in Brazil, in the past few years, anti-abortion zeal has reached a fever pitch. In response, abortion activist networks support and guide women through at-home procedures. Read more>>
Texas Laws Targeting LGBTQ Youths Highlight Their Vulnerability: Despite the more than 75 anti-LGBTQ bills introduced by lawmakers since January, many of which targeted transgender youths, transgender, nonbinary and intersex young people have shown up repeatedly to the Texas Capitol. They have resisted the Legislature's cruelty and instead offered a different vision for the state of Texas, one that values the LGBTQ community. Read more>>
How Afghan Women Have Pushed For Their Rights Under US Occupation, Taliban Takeovers, and "Humanitarian Intervention": From the U.S. military intervention launched under the banner of democracy and human rights to restored warlords and the resuscitated Taliban regime, Afghan women have never stopped fighting for their rights. Resisting oppression with exceptional resilience—even under the new Taliban rule—Afghan women intend to keep up their struggle. They also are appealing to the international community not to grant recognition to the Taliban as a legitimate political actor. Read more>>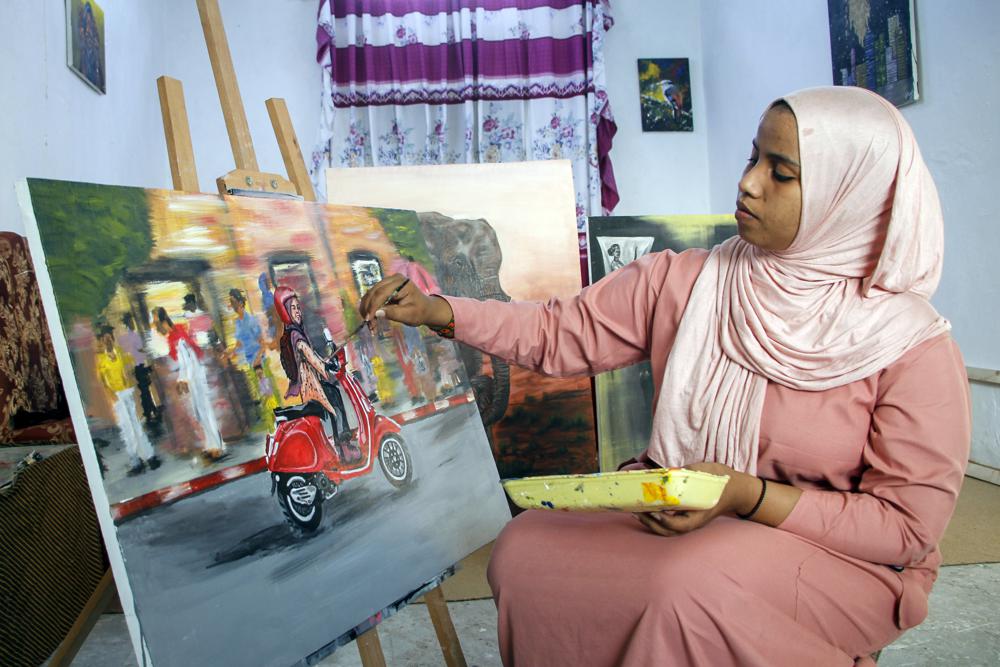 In Somalia, A Rare Female Artist Promotes Images Of Peace: Among the once-taboo professions emerging from Somalia's decades of conflict and Islamic extremism is the world of arts, and a 21-year-old female painter has faced more opposition than most. Read more>>
West Papua Activists Call On Australia To Stop Joint Exercises With The Indonesian Military: About 200 Indonesian military personnel are taking part in a joint training exercise with 150 Australian troops in the Northern Territory. Meanwhile, in West Papua, thousands of civilians are fleeing Indonesian military operations in the Maybrat region. Activists are calling on Australia to stop the joint training. Read more>>
Peace Activists Say 'No' To Nuclear-Powered Submarines: A coalition of activists is challenging the Australian federal government's embrace of nuclear-submarine technology and the new AUKUS agreement. Read more>>
BBC Allows Presenters to Wear White Poppies On Armistice Day Broadcasts: "White poppies stand for remembrance for all victims of war, both military and civilian, of all nationalities, as well as a commitment to peace and a challenge to any attempt to glamorize war… In contrast… red poppies… represent remembrance only for British and allied armed forces personnel, and indicate "support for the armed forces"… "Money raised through white poppy sales goes towards promoting nonviolent approaches to conflict and producing educational materials." Read more>>
40 Dads Formed Group To Prevent Violence At Louisiana High School. It's Working: If a father knows best, imagine what happens when about 40 dads come together to help curb violence at the high school their kids attend. The result, as CBS News reports, is "Dads on Duty"– a group that formed in the wake of 23 students being arrested after several fights at Southwood High School in Shreveport, Louisiana. Their mission is to create a more positive environment within the school to dissuade fighting and encourage learning. Since the group formed, no incidents have been reported at the school. Read more>>
South Korean Workers Channel "Squid Game" To Protest Their Real-Life Economic Woes: Frustrated South Korean workers have sought to seize an opportunity presented by the huge popularity of Netflix's "Squid Game" to draw attention to their demands for better employment conditions. Thousands of people staged demonstrations in Seoul and elsewhere on Thursday, many in costumes inspired by the gruesome show that was itself inspired by the dire economic conditions facing many South Koreans. Read more>>
#GeToo Website Goes Live Featuring Horrific Stories of Workplace Abuse: Inspired by the #AppleToo movement, victims of GE's toxic workplace are organizing under the banner #GeToo. Victims of GE's toxic workplace have gathered to share experiences of discrimination, harassment, retaliation and abuse at company. The #GeToo website features stories from approximately 50 victims of GE's toxic workplace. Read more>>
Aussie Climate Activists Create Spoof Video for COP21: Using humor, truth, and a bit of profanity, this spoof video reveals the hypocrisy of the Australian government's double-speak on climate. Watch here>>
Death From Prop Gun Isn't Just a Hollywood Scandal; It's a Labor Issue: Circumstances surrounding Hutchins's death and the injury of the film's director, Joel Souza, are still hazy. What is clear, however, is that the crew of the film had voiced concerns over safety on set for weeks. The entire camera crew, except Hutchins and one other crew member, walked off the job the morning Hutchins was shot, resigning over lack of payment, inadequate Covid-19 protections, and poor gun safety. Read more>>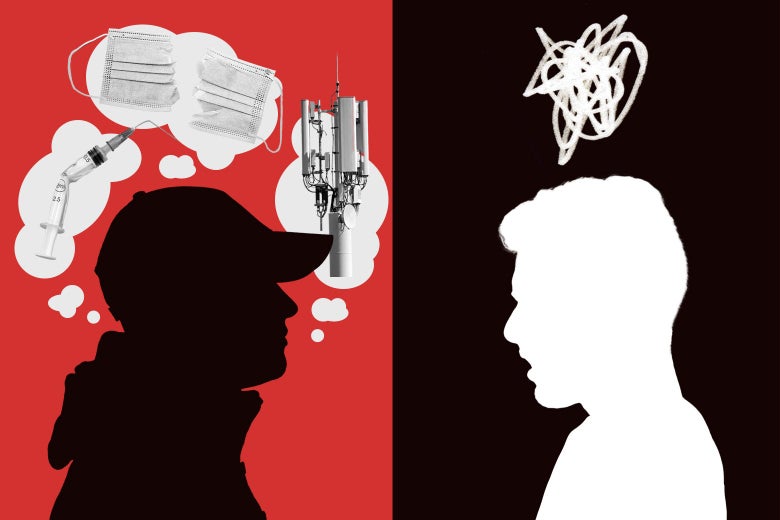 Germany's Promising Plan to Bring Conspiracy Theorists Back From the Brink: A counseling center for countering conspiracy theories called Zebra ("not everything is black or white," its website reads) untangles the ways pandemic-related theories have driven rifts among Germans, separating families and turning friends against one another. Read more>>
How A Rwandan Genocide Survivor Is Supporting Collective Healing: As a student at Juniata College, Liliane Pari Umuhoza built solidarity and support among fellow genocide survivors through a yearly retreat full of activities, training and music. Read more>>
The Clash Between History And Today's Movements — A Conversation With Rev. James Lawson:
Called the "architect of the nonviolent movement in America" by John Lewis, Rev. James Lawson discusses the roots and power of nonviolence. From civil rights campaigns to anti-militarism struggles to labor organizing, Lawson has been the guiding force for active nonviolence and strategic social change. And today, at age 93, he continues to offer a wisdom that's grounded in the teachings of Jesus and Gandhi. Read more>>
How Silence And Contemplation Create Change: With silence, our spiritual being gets a chance to expand and help us to create profound change. Listen here>>
Violation Tracker Site Shows Biggest Corporate Freeloaders: Showing violations, subsidies, tax breaks and more, a new violation tracking website reveals which companies and industries are the biggest freeloaders on society? The site has data on both the United States and the United Kingdom. Read more>>
Dandelion Insurrection Book Group on Activism: Join Author Rivera Sun for a special, 4-session, small group book club on The Dandelion Insurrection, a novel that some call "THE handbook for the coming revolution!" It's one of the only novels centering a nonviolent movement for change. Proceeds benefit the artful activism of Backbone Campaign. (Nov 1, 8, 15, 22) Learn more>>
Month of Action Against AFRICOM: The Black Alliance for Peace's International Month of Action Against AFRICOM aims to raise the public's awareness about the U.S. military's existence in Africa, and how the presence of U.S. forces exacerbates violence and instability throughout the continent. Learn more>>  
#UnmaskingFidelity: Demand that Fidelity Mutual's Donor Advised Fund disclose how it's funding organized bigotry, white supremacy, and hate groups. Racial justice organizers are asking Fidelity to meet with impacted groups and shift their funding program. Learn more>>
Youth and the City Webinar Series: The Centre for Global Youth (CGY) is hosting a series of webinars this term to explore questions of youth and cities. Over 5 weeks during October to November 2021, these 1-hour seminars will bring together a range of guest speakers to share new research and engage in dialogue about how young people use, relate to, challenge and remake urban spaces. (Thru Nov) Learn more>>
The Past and Future of Armistice/Remembrance Day Webinar: Leading Peace Activists from Around the World to Discuss the Origins of Remembrance/Armistice Day and Plans for This Year's. Begins with the Awarding of the 2021 US Peace Prize (be there to find out who receives it). The prize will be presented by Michael D. Knox, Founder and Chair of the US Peace Memorial Foundation. (Nov 4) Learn more>>
Global Day of Climate Action By COP26 Coalition: To build pressure on rich countries, the 100-organization strong COP26 Coalition is hosting the People's Summit for Climate Justice, from November 7‒10, and has called a global day of protest action for climate justice on November 6. Learn more>>
Film Premier Of North/South Korean Feminist Peace Movement Documentary, Crossings: A new documentary film about the North and South Korean transnational feminist peace movement by Emmy-award-winning filmmaker Deann Borshay Liem is being released. As the film reveals, South and North Korean women have been quietly meeting for years to discuss achieving peace and reconciliation, if not reunification. (Premieres Nov 13) Learn more>>
Joy In the Dark – Winter Solstice Nonviolence Retreat 2021: Join Rivera Sun and Veronica Pelicaric for Pace e Bene Nonviolence Service's annual winter nonviolence retreat. You will learn skills for practicing nonviolence toward yourself and others. You will gain approaches for staying grounded and centered in these times of crisis. You will tap into the power of joy as a revolutionary force and explore how to be a midwife to changes we need, personally and politically, in these transformative times. (Dec 18) Learn more>>
A little bit goes a long way.
It helps us maintain our readership and collect these great stories.
Donate here>>