Editor's Note From Rivera Sun
Around the world, the use of nonviolence is growing in sophistication and strategy. Going far beyond protests, there are over 300+ methods of nonviolent struggle. This week, El Salvador added a new tactic: the inverse caravan. Hitting global headlines around the huge migrant caravans trying to move through Mexico to the United States, organizers in El Salvador are trying something new: a caravan-style march aimed at pressuring the government to invest in education and economic justice, aimed at getting young people and citizens to stay in the country rather than migrate north.
The inventiveness of nonviolent action is needed. Not only are opposition groups (dictators, corporations, etc.) becoming more skillful in suppressing movements, but right-wing groups are picking up the tools of nonviolent action. Last week, we shared a story of how far-right groups are using direct action, protest, and other nonviolent tactics to try to achieve their goals. This week, Bolivians drowned out the impact of a right-wing strike against the government with public marches in support of the left-wing administration. For context, over the last two years, the Bolivian right-wing pulled a coup and was pushed out of power by mass action, particularly by Indigenous groups. This latest skirmish between dueling factions using nonviolent action is an interesting example of how it can be used to counter another group's organizing.
The creativity continues in this week's Nonviolence News stories. In a bid to halt urban deforestation, Kyrgyzstan issued passports to city trees. In Mexico City, the Columbus statue that was removed by citizen organizing will be replaced with a giant replica of an ancient statue of an Indigenous woman. And, with thousands of US workers walking out on their jobs, labor analysts are wondering: is this an unofficial national strike against terrible working conditions? Can decentralized, improvised, and 'swarm' style actions by thousands of people still have the same impact as an official, organized national strike?
Speaking of national strikes, tens of thousands of Italians participated in one this week, protesting against attacks on labor rights. They also demonstrated against a fascist attack on labor offices. Meanwhile, Greek youth renewed their opposition to the fascism with massive mobilizations on the one-year anniversary of the banning of the far-right political party, Golden Dawn. Worried about a potential Polish Brexit, 100,000 Polish citizens came out in force to stay part of the European Union. In climate resistance news, 600+ arrests were made as Indigenous activists and allies pressured President Biden to stop approving fossil fuel projects. 70,000 people marched for a Green New Deal in Belgium. And, Quebecois held a long march to protect their forests and biodiversity.
Nonviolence is surging. Action is spreading. And inventiveness is rising.
In solidarity,
Rivera Sun
Photo Credit: To counter a strike called for by the right-wing (who pulled a coup two years ago), Bolivians marched in support of the current left-wing administration.
Story after story, we're changing how people see nonviolence.
Donate today to help us keep doing it.
Support us here>>
Labor Board Rules In Favor of Voodoo Doughnuts Employees, Protects Right To Walk-Out: Seven Voodoo Doughnut employees who were fired after walking off the job during the record-breaking June heat wave were wrongly terminated, the National Labor Relations Board ruled on Oct. 6. The board ordered that Voodoo rehire the employees and offer back pay for the more than three months they weren't employed at the Old Town doughnut shop. Read more>>
Nike To End Sales In Israeli Shops: Israel has been dealt a hammer blow by sports clothing manufacturer Nike. The mega-brand has announced that it will end the sale of its products in stores within the occupation state in a move welcomed by social media users as another victory for the international Boycott Divestment and Sanctions (BDS) campaign. Read more>>
In Mexico City, A Statue of Indigenous Woman Will Replace Columbus: The move is a part to 'decolonize' Mexico city's most prominent boulevard, the Reforma Avenue. The Columbus statue was removed last year as the result of civil action. Read more>>
Yurok People See Victory In Decades-Long Effort To Revive Language: The Yurok People are celebrating the renaming of California state park to Sue-meg. The move comes nearly a century after the Yurok language was nearly destroyed. The name restoration is the first in a statewide effort to address discriminatory names, it is also the product of decades of arduous work by Yurok Tribe members in reclaiming and rejuvenating their language – a tongue brought to the edge of destruction by genocide and forced boarding schools. Read more>>  
Community Fridges Are Here To Stay: Community fridges are not a pandemic fad. They've become entrenched in neighborhoods as a way to fight hunger. Despite logistical hurdles and pushback from city officials, organizers are making it their mission to protect community fridges, which have transformed into a combination of social hubs and distribution centers aimed at making sure everyone has access to food. Read more>>
First Farmworker Union Forms In New York State: In 2019, the state passed the Farm Laborers Fair Labor Practices Act, which gave farmworkers the right to collectively bargain, and granted them workers' compensation as well as unemployment benefits. This week, the first farmworker union formed in New York State. Read more>>
USPS Begins Postal Banking Pilot Program: The United States Postal Service (USPS) has taken the most dramatic step in a half-century to re-establish a postal banking system. The test allows customers to cash business or payroll checks at the post office and place them onto a gift card. Read more>>
San Jose Apologizes For It Role In Burning Chinatown & Passing Anti-Chinese Laws: There was a 'tremendous feeling of justice' as San Jose apologized for its discrimination, including in the burning of "Chinatown". The arson fire that destroyed the neighborhood was just one of a shocking list of wrongs for which the city of San Jose formally apologized, marking the first time in about 130 years the city has documented its historical role in passing anti-Chinese policies. Read more>>
Biden Restores Two National Monuments: Three days before Indigenous People's Day, President Biden reversed the largest attack on public lands in recent history. President Biden announced that he's restoring the Bears Ears and Grand Staircase–Escalante National Monuments in Utah, as well as the Northeast Canyons and Seamounts Marine National Monument in the Atlantic Ocean to the areas and protections that were in place before Donald Trump massively cut them. Read more>>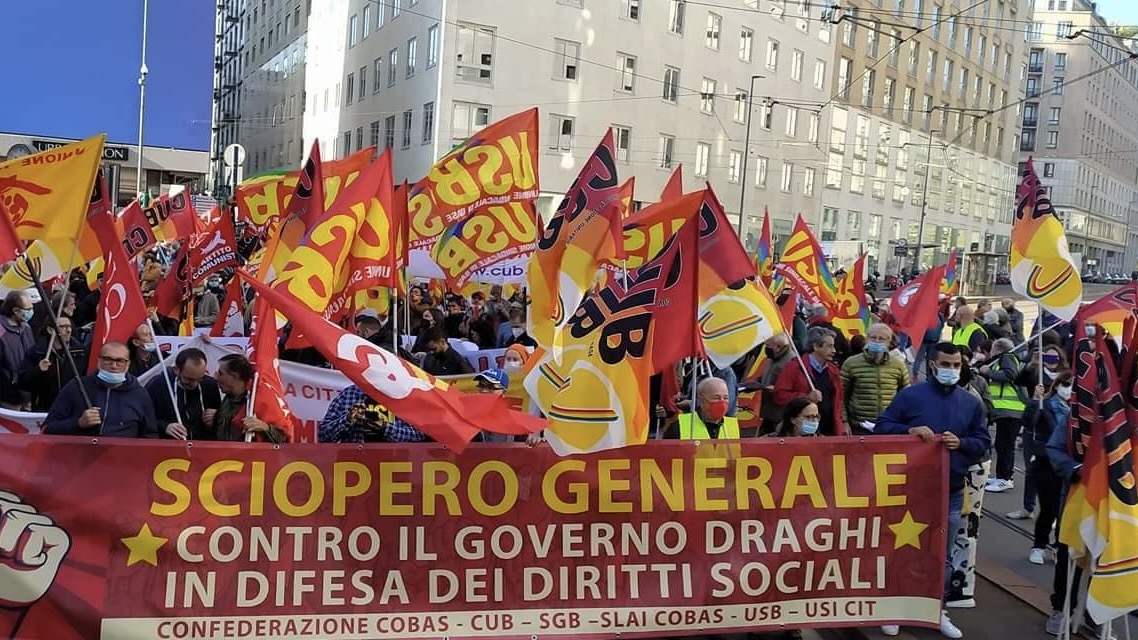 Italians Hold National Strike In Response To Attacks On Labor: Workers' unions and progressive student groups in Italy have been protesting attacks on workers' rights, government's insensitive COVID-19 policies and fascist attacks on the workers. Read more>>
Anti-Government Strike By Far-Right in Bolivia Diminished by Counter-Mobilizations By Working Class: In response to the anti-government strike called for by the far-right sectors in Bolivia, hundreds of citizens took to the streets in different parts of the country to express their support for the socialist national government. Meanwhile, local media reported that the business activities are running normally across the country. Read more>>
Poles Demonstrate In Support of EU Membership: More than 100,000 Poles demonstrated on Sunday in support of European Union membership after a court ruling that parts of EU law are incompatible with the constitution raised concerns the country could eventually leave the bloc. Read more>>
'Striketober' in Full Swing as Nearly 100,000 Workers Authorize Work Stoppages: "You might say workers have declared a national general strike until they get better pay and improved working conditions," said former Labor Secretary Robert Reich. Read more>>
Kazakhstan Jails Political Dissidents In Fresh Crackdown: Five dissidents have been imprisoned in Kazakhstan. All the defendants are strident government critics, but their activism was confined to online posts and tiny street protests. The prison terms were among the harshest ever handed to peaceful political dissidents who were not accused of inciting violence. Read more>>
Greek Youth Renew Resolve To Fight Fascism: On the occasion of the first anniversary of the banning of Greek fascist party Golden Dawn, progressive sections organized massive mobilizations across the country. Read more>>
NYC Homeless Shelter Guards Rally Behind SOS Act: "While serving homeless New Yorkers, these frontline essential workers are struggling to afford a living, and many have found themselves homeless." Read more>>
Are American Workers Holding An Unofficial General Strike? You might say the thousands of workers walking out on the job or refusing to accept low-wage jobs have declared a national general strike until they get better pay and improved working conditions. No one calls it a general strike. But in its own disorganized way it's related to the organized strikes breaking out across the land – Hollywood TV and film crews, John Deere workers, Alabama coal miners, Nabisco workers, Kellogg workers, nurses in California, healthcare workers in Buffalo. Read more>>
Police Asked For DEA's Help Surveilling Protests In Over 50 Cities, Records Show: Florida students had no idea their candlelight vigil for George Floyd, organized before a monument to an assassinated civil rights leader, had been infiltrated by federal agents. Campus police had asked federal drug cops to dress in plain clothes to infiltrate the vigil as students took turns venting their anger, frustration, and fear over the growing number of unarmed Black people being shot dead by police. The Florida students weren't the only ones being monitored. Read more>>
Jose Antonia Elena Rodriguez' Family Demands Justice 9 Years After Murder: Border Patrol officer put 16 shots in 34 seconds into Jose Antonio's back, shooting his weapon from the U.S. side, through the border wall, against the 16 years old who was only walking on the sidewalk. His family is still campaigning for justice. Read more>>
Majority-Black Michigan City Has Water Problem That Rivals Flint Water Crisis: Benton Harbor has lead contamination well beyond the federal action levels. One local activist, Rev. Edward Pinkney, head of the Benton Harbor Community Water Council, said Michigan is moving in the right direction on the issue, but more must be done. He's demanding that the city declare a state of emergency. Read more>>
Nut Milk Co-op Builds Justice For Marginalized Groups: Pecan Milk Co-op's rich and creamy alt milks have gained a loyal following in Atlanta. But founder Nijil Jones has a bigger goal: putting power back in the hands of economically marginalized queer Black people. Read more>>
'Biden, Can You Hear Us Now?' Ask Indigenous Leaders Amid Arrests at Fossil Fuel Protest: More than 130 Native American Earth protectors were arrested in Washington, D.C. Monday, while others were blasted with sonic weaponry as tribal leaders and members from across the continent they call Turtle Island gathered on Indigenous Peoples' Day to protest Enbridge's Line 3 pipeline and other oil and gas ventures backed by President Joe Biden, and to call on his administration to halt all fossil fuel projects and declare a climate emergency. Read more>>
Over 70,000 March In Brussels To Demand Green New Deal: Tens of thousands of people marched through the streets of Brussels on Sunday to demand Belgium's elected leaders and others from around the world finally dispense with proclamations, broken promises, and half-measures and instead "act" on the climate emergency. Read more>>
Quebec Marches to Protect The Forest: Many citizens, some on foot, others by canoe, converged on Quebec City to demand protection of the forests of southern Quebec. These ecosystems were supposed to be protected, but were removed from the list of protected area projects in Quebec by the Legault government. Read more>>
Extinction Rebellion Canada Activists Plan 2-Week 'October Rebellion': The protest group says it will occupy major intersections, bridges and shut down Vancouver International Airport. Read more>>
Direct Actions Pressure Congress To Pass 'Build Back Better' Plan: People's Action celebrated its National Week of Action where member organizations around the country held rallies targeting corporate entities and the organizations that represent them who are sabotaging President Biden's Build Back Better agenda. Read more>>
UK Non-Profit Rewrites Business Contract Clauses to Prompt 'Overnight' Climate Action: While countless jurisdictions await urgently needed climate legislation, a non-profit in the United Kingdom is building an open library of contract clauses that will allow the corporate, regulatory, and legal sectors to make their own climate and net-zero targets legally binding virtually overnight. Read more>>
Global Citizens' Assembly Debates Climate Solutions Ahead of COP26 Summit: As the clock ticks down to November's COP26 climate talks, a global citizens' assembly was launched on Tuesday in a bid to formulate responses to climate change and get more voices heard. Billed as the first such international initiative, 100 people from around the world will take part in the assembly in the run-up to the U.N. COP26 climate negotiations in Scotland. Read more>>
Salvadorans Take Part in 'The Inverse Caravan': The march was meant to represent the young Salvadorans who choose to remain in their country despite the difficult situation they are going through. "This reverse caravan symbolizes the desire of millions of Salvadorans who want to stay in the country," the Forever Foundation said, adding that integration projects are needed to generate real exits from poverty. Read more>>
After Being On The Front Line During COVID, Hundreds of Wisconsin Latinx Strike For Immigration Reform: Hundreds marched Monday from Milwaukee's south side to the Federal Courthouse in the statewide "Day without Latinx and immigrants" strike. Read more>>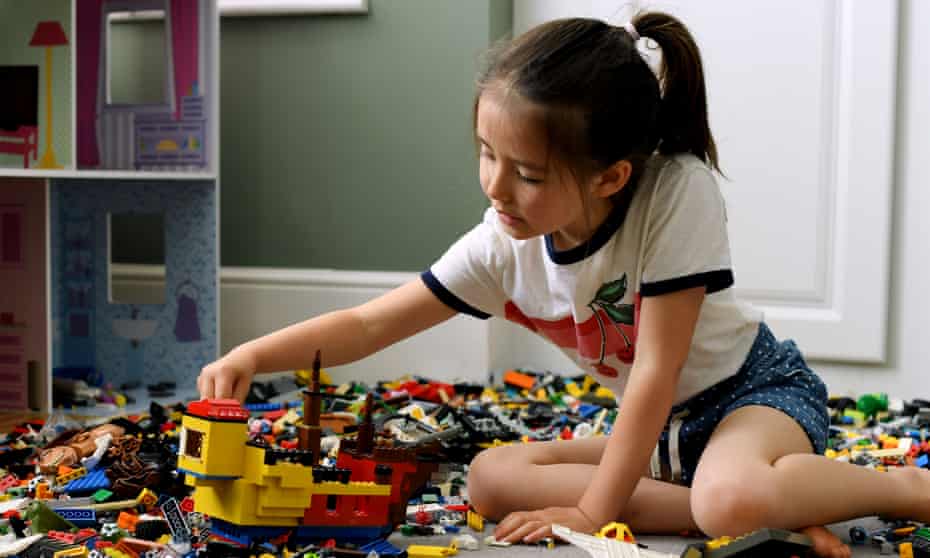 Lego Toys Will Remove Gender Bias From Its Toys: Lego has announced it will work to remove gender stereotypes from its toys after a global survey the company commissioned found attitudes to play and future careers remain unequal and restrictive. Researchers found that while girls were becoming more confident and keen to engage in a wide range of activities, seventy-one per cent of boys surveyed feared they would be made fun of if they played with what they described as "girls' toys" – a fear shared by their parents. Now, Lego is removing gender bias from its toys. Read more>>
Women Advocates Call on the World Bank to Release Funds to Pay Afghan Teachers: As the World Bank holds its annual meeting, women's right advocates have formed a new group called Unfreeze Afghanistan. The group is calling on the Bank to release frozen Afghan funds to pay the salaries of Afghan women teachers and healthcare workers. Read more>>
Which Women's Rights? Exploring Gender and Peace in Afghanistan: While there is no denying that Afghan women are subject to severely discriminatory law and practices, war fails to protect women or improve women's rights. Instead, supporting women's rights in Afghanistan starts with supporting everyday women and men, local activists, and local civil society organizations. This new report digs into the nuances. Read more>>
The Messy, Wasteful, Unmentionable Business of Menstruation: Youth activists are taking on the intertwined issues of toxic disposable menstrual products and period poverty. Read more>>
How a Gathering Turned Into a Collective Mission: After training with Nonviolent Peaceforce (NP), a group of young people in Maguindanao, Philippines, formed an organization to empower youth and increase their participation in local peacebuilding and advocacy initiatives. Read more>>
Google and Amazon Workers Publish Historic Joint Letter Demanding End to Contract With Israeli Military: This morning, over 500 workers at Amazon and Google, published a first of its kind joint letter in The Guardian calling on Amazon and Google to cancel their "Project Nimbus" contract with the Israeli military, and refuse all contracts that embolden Israeli apartheid. "We cannot support our employer's decision to supply the Israeli military and government technology that is used to harm Palestinians." Read more>>
Moving Beyond Militarism: "We need to switch from this militarism framework and think about how people are wise… we need to support them to do for themselves what they need," said Somaye Sarvarzade in a recent talk. Hear from scholars and practitioners Safoora Arbab, Somaye Sarvarzade, and Farishta Sakhi in a conversation on how we can move away from militarism as our first (and often only) option in a crisis. Watch the video here>>
World Beyond War Launches Digital Anti-War & Pro-Peace Database: Sharing over 1000 resources for peace activists and anti-militarism organizers, this new digital database is a one-stop shop for all things peace. Read more>>
Chippewar's Massive Bison Skull Installation Reflects On Indigenous Genocide In Canada: The Anishinaabe artist cast 1,250 replicas of bison skulls for his Luminato Festival monument to the country's violent history. The mound of skulls standing 14 feet high is meant to reflect traumatic archival photos of Bison remains reaching 10 stories after settlers slaughtered them to starve Indigenous people off their lands. Read more>>
To Fight Urban Deforestation, Kyrgyzstan Issues Passports To Trees: Once celebrated for its greenery, Bishkek now has some of the world's worst smog. It's not quite citizenship, with all the rights that might imply, but the trees in Kyrgyzstan's capital are getting their first IDs. The new passport program is an effort to preserve the city's rapidly shrinking green spaces. Read more>>
The Significance Of Murals To The Latinx Community, According To Curly Velasquez: "Murals depict current events, they depict icons we want to cherish or people we want to remember as villains. They remember stories of love, tender moments, or tragedies. They act as artistic representations of events that affect or mean a lot to communities." Read more>>
Afghan Musicians Escape Taliban: After weeks of failed attempts at fleeing the Taliban, members of the Afghanistan National Institute of Music (ANIM) and the all female Zohra Orchestra have finally escaped. On Sunday, 101 students, teachers and musicians were airlifted to Doha, Qatar. Read more>>
Guaranteed Income For Artists Being Tested In Two US Cities: This spring, two arts organizations in San Francisco, California and St. Paul, Minnesota, kicked off pilots that provided monthly, no-strings-attached funding to local artists from marginalized communities who have struggled during the pandemic. Read more>>
A Grim Winter Looms. These Activists Are Keeping Spirits Up Through Organizing: "We've learned not to let our fear inhabit us." Activists across a variety of movements — including abolitionist, feminist, labor and environmental organizing, as well as movements for justice for Black, Indigenous, queer and trans people — are adamant that giving up is not an option. That is because, as Water Protector Debra Topping put it, these long-term struggles are about "trying to live." There is a lot at stake, but experienced organizers say there's so much more to gain through collective action. Read more>>
Lessons From the National Union of the Homeless: 'You only get what you're organized to take.' As the pandemic continues to devastate America's poorest, coalitions of unhoused people are finding inspiration in the powerful history of homeless organizing. Read more>>
Indigenous Peoples Day Reminds Us To Acknowledge And Support Indigenous Struggles: From residential schools to Missing And Murdered Indigenous Women to fossil fuel resistance struggles, Indigenous Peoples are at the frontline of numerous movements for justice. Indigenous Peoples Day should remind everyone to support them. Read more>>
The Inside Story of How Berlin Activists Took On Corporate Landlords & Won: The city of renters has spoken decisively in a referendum that could have a huge impact not just in Germany's capital but across Europe. Here's how it happened. Read more>>
Month of Action Against AFRICOM: The Black Alliance for Peace's International Month of Action Against AFRICOM aims to raise the public's awareness about the U.S. military's existence in Africa, and how the presence of U.S. forces exacerbates violence and instability throughout the continent. Learn more>>
No Tech For Apartheid: 800 Amazon and Google workers, along with citizens, have demanded that the companies stop supplying technology to the Israeli military through Project Nimbus. Add your name>>
Food Sovereignty Call-To-Action From Via Campesina: We can only build and guarantee a future with food sovereignty if we unite to transform our society. Here's how to take action with a farm, adopt a seed, pressure governments, take direct action, and engage in food sharing solidarity. Learn more>>
Utility Justice Playbook: "Have you ever noticed how utilities across the country seem to be using the same tactics against us? … the Energy Democracy Project is fighting back by releasing the People's Utility Justice Playbook. Join Yesenia Rivera, Solar United Neighbors, and Nora Elmarzouky, POWER Interfaith to learn more about the playbook and how you can use it to expand energy democracy in a community near you." (October 20 – Online) Learn more>>
#DivestFromDeath Week of Action: This October 25th to 31st, Dissenters are calling on communities all over the U.S. to organize #DivestFromDeath actions and events against war and militarism in your community to demand our institutions to divest from endless wars and reinvest in what our communities actually need to be safe. (Oct 25 – Oct 31) Learn more>>
The Spirit of Nonviolence: This 6-week series is about nonviolence as organized love. You will tap into the heart and soul of nonviolence, exploring its stories, principles, and spiritual depth. We will look at the stories of Dr. King, MK Gandhi, Bacha Khan, Dorothy Day, Leymah Gbowee, and many more. (Starts Nov 6) Learn more>>
The Past And Future of Armistice Day: Armistice Day was originally a celebration of peace. Over the years, it's become more and more militarized. Here's how we can reclaim it. (Nov 4) Learn more>>
Dandelion Insurrection Book Group on Activism: Join Author Rivera Sun for a special, 4-session, small group book club on The Dandelion Insurrection, a novel that some call "THE handbook for the coming revolution!" It's one of the only novels centering a nonviolent movement for change. Proceeds benefit the artful activism of Backbone Campaign. (Nov 1, 8, 15, 22) Learn more>>
Joy In the Dark – Winter Solstice Nonviolence Retreat 2021: Join Rivera Sun and Veronica Pelicaric for Pace e Bene Nonviolence Service's annual winter nonviolence retreat. You will learn skills for practicing nonviolence toward yourself and others. You will gain approaches for staying grounded and centered in these times of crisis. You will tap into the power of joy as a revolutionary force and explore how to be a midwife to changes we need, personally and politically, in these transformative times. (Dec 18) Learn more>>
How do we send these amazing stories to 90,000 people each week?
Readers like you donate to support us. Thank you!
Donate here>>