Editor's Note by Rivera Sun
We're always told that nonviolence won't work. We're supposed to believe that more – and greater – violence is the only option. The strange thing is: that doesn't always hold true. This week's Nonviolence News contains remarkable stories that upend that kind of thinking.
In Idaho (US), a sixth grade student walked into school with a handgun and wounded three people. Then a teacher providing medical attention to the injured saw her approach. Calmly, she reached up, took the gun away, and hugged the girl until help arrived. She could see the student was having a breakdown, so she used her ability to console to keep the student from harming more people.
In South Carolina (US), a soldier with a rifle hijacked a school bus full of kindergarteners. He claimed he was trying to get home. The 5-6 year olds peppered him with questions: Who was he? What was he doing? Would he hurt them? What about the driver of the bus? They asked so many questions, in fact, that the man decided to let them off the bus. No one was hurt. This approach – asking questions – has been used and taught by violence de-escalators across the country. In 2013, Antoinette Tuff disarmed a school shooter by asking an unexpected question. This artistic video from 2016 retells the true story of how a dinner party guest disarmed a robber with a gun by asking, "Would you like a glass of wine?" The kindergartens tapped into the nonviolent power of breaking the narrative, flipping the script, and transforming a dangerous situation with shared humanity.
They are not alone. People across the world are using active nonviolence to work for peace and an end to violence. In Papua, West Guinea, the government and pro-independence insurgents have been fighting heatedly for months in the latest flare-up of the decades-long conflict. Now, people are demonstrating to demand an end to the violence, a halt to the repression directed at civil society groups, and the use of dialogue instead of violent crackdowns. In Israel, thousands of Jews and Arabs marched in Tel Aviv in support of peace with Palestinians. In the Peace Section of our round-up, you can read about how the Colombian peace community of San José de Aparadó risked everything to carve out a space for peace amidst civil war. You can also listen to a video about the how the Women of Liberia Mass Action For Peace blended peacebuilding and civil resistance to stop the Second Liberian Civil War.
These stories counter the narrative that only violence can save us. Along with dozens more incredible stories of nonviolence in action in this week's Nonviolence News, they demonstrate the remarkable capacity of humanity to defy dangers and stand up for nonviolent change.
In solidarity,
Rivera Sun
Photo Credit: West Papuans demonstrate against months of violence and for the release of political prisoners.
Would you like to support us today? We appreciate it!
Donate here>>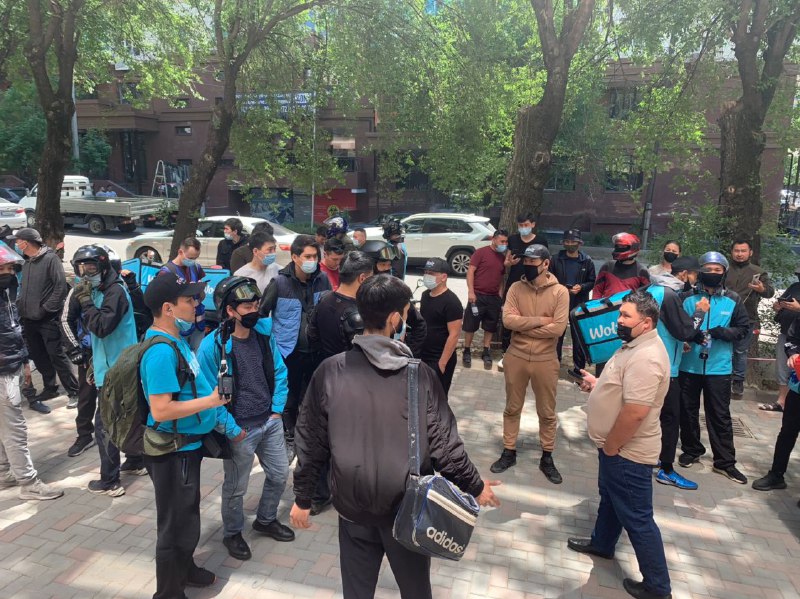 Kazakhstan's Food Couriers Won Concessions: Labor activism in Kazakhstan is now extending into the gig economy, and once again, as has happened in recent standoffs at energy and mining companies, workers appear to be gaining the upper hand. Read more>>
A Soldier Hijacked Their School Bus. The Kindergarteners Asked So Many Questions, He Let Them Off The Bus: An army soldier commandeered a school bus, trying to get home. The kindergarteners started asking him questions. "Was he a soldier? Why was he doing this? Was he going to hurt them? What about their driver?" Something shifted in the hijacker and he realized he had to let the kids – and the driver – off the bus. The situation was resolved without anyone being harmed. Read more>>
Idaho Teacher Disarms Student Shooter And Hugs Her Until Help Arrives: When a student opened fire at an Idaho middle school, teacher Krista Gneiting directed children to safety, rushed to help a wounded victim and then calmly disarmed the sixth-grade shooter, hugging and consoling the girl until police arrived. Parents credited the math teacher's display of compassion with saving lives. She saw the student and asked the girl: "Are you the shooter?" and then walked closer, putting her hand on the child's arm and sliding it down to the gun. Read more>>
Farmworker Organizing In Washington Is Dismantling Discriminatory Labor Policies: Last year, when the COVID-19 pandemic kept most people home and emptied supermarket shelves, U.S. farmworkers stayed on the job. Unable to work from home, they sustained their vital but dangerous industry. But they also organized for better working conditions and pay. In central Washington's fertile Yakima Valley, workers at apple-processing warehouses led wildcat strikes last May and June, ultimately winning the right to form workers' committees, obtain better personal protective equipment and earn higher wages. Read more>>
In Historic Move, Chile Unanimously Approves Ambitious Single-Use Plastics Law: Advocates say the new law will reduce the country's plastic waste by more than 23,000 tons every year. It targets single-use plastics in the food industry and introduces a certification for compostable plastics, among other things. Read more>>
Exxon Mobile Shareholders Vote In Board Members For Climate Justice: For the first time in modern history, America's largest oil company faced a credible challenge from an activist investor, Engine No. 1. Upset with Exxon's financial performance and its foot-dragging on climate, the hedge fund sought to oust four directors at the company's annual shareholder meeting. Engine No. 1 won two board seats in the shareholder vote. The vote is a major milestone in the climate battle because it's the first proxy campaign at a major US company in which the case for change was built around the shift away from fossil fuels. Read more>>
Campaigns To Defund Police Have Seen Major Wins – And They're Not Stopping: "During last year's uprisings against the ongoing anti-Black violence of police, "defund the police" emerged as the demand and rallying cry. Today, as we mark one year since George Floyd was murdered in the Cup Foods parking lot in Minneapolis by police, abolitionist organizers are still issuing that call, waging fights to defund police and invest in their communities — and experimenting with more holistic ways to keep communities safe." Read more>>
Court Orders Royal Dutch Shell To Cut Carbon Emissions 45% By 2030: A court in the Hague has ordered Royal Dutch Shell to cut its carbon emissions by 45% by the end of 2030 compared with 2019 levels. The oil giant's sustainability policy was found to be insufficiently "concrete" by the Dutch court in an unprecedented ruling that will have wide implications for the energy industry and other polluting multinationals. Read more>>
Hundreds Of Palestinians Volunteer To Clean Up War-Ravaged Gaza: Hundreds of people have taken part in a volunteer campaign that aims to clear Gaza of debris left behind by a deadly 11-day Israeli assault. It was given the name Han'amarha (We will build it) by the municipality. "This is the biggest volunteer campaign to clean the city of the debris left behind by the Israeli aggression." Read more>>
Restaurant Workers Say They Won't Return to Work Without a Living Wage: One Fair Wage is organizing restaurant workers to refuse to return to work until fair wages are guaranteed. This week's wage strikes have forced elected officials to realize they have to raise wages or face a stalled recovery. Independent restaurants are beginning to raise their wages on their own, even joining with workers to call for policy change to even the playing field. Read more>>
Canadian Nestlé Workers Demand Equal Pay For Equal Work: Amidst the COVID-19 pandemic, workers at the Nestlé manufacturing plant in Toronto's west end are facing unfair conditions including part-time pay, pension cuts and precarious employment, and management is unwilling to negotiate a reasonable contract with its employees. As of May 19, more than 470 workers are on indefinite strike. Read more>>
South African Dockworkers To Boycott Israeli Ships Until Total Liberation Of Palestinians: After refusing to load/unload an Israeli Ship during the bombings, the South African Transport and Allied Workers Union (SATAWU) has gone a step further. All ships carrying cargo to and from Israel will be boycotted by dockworkers until a "lasting solution" that respects the internationally recognized rights of Palestinians is reached. Read more>>
Chinese Hospital Nurses Strike In San Francisco: At Chinese Hospital in San Francisco, over 100 nurses have gone on strike over poor working conditions. Read more>>
Canadian Workers At Steel Giant ArcelorMittal Go On Strike: In northeastern Quebec, 2,500 ArcelorMittal workers have been on strike since May 10. The strikers, who work in mines, port facilities, rail lines and offices belonging to the Luxembourg-based multinational, are represented by five locals of the United Steelworkers (USW/ Métallos ) and are affiliated with the Quebec Federation of Labour (QFL), the largest labour organization in Quebec with more than 600,000 members. The strike follows workers' unequivocal rejection of ArcelorMittal's "final and comprehensive" offer. Read more>>
UK Animal Rights Activists Block McDonald's Trucks: Environmental activists are blockading four McDonald's distribution centres in a bid to stop deliveries to the fast food giant's restaurants across the country this weekend. Animal Rebellion says that around 50 demonstrators have used trucks and bamboo towers to stop trucks leaving the depots. Read more>>
Thousands Of Australian Students Walk-Out For Climate Action: Defying pouring rain in Sydney, strikers chanted for climate justice, condemning the gas, coal and fossil fuel industries, and the Morrison government's recent decision to fund a $600m gas-fired power plant. One of the organizers of the strike, Natasha Abhayawickrama, told Guardian Australia students across the country want to see the government take on a more robust climate policy. Read more>>
Seniors Overwhelm Canadian Police Barrier Past Fairy Creek Blockade: About 100 elderly hikers swarmed the RCMP exclusion zone at a forest blockade in British Columbia, Canada. They were coming to relieve the young people who had been maintaining the blockades and direct actions for weeks to stop logging projects. No arrests were made of the seniors. Read more>>
Dam Protests Demonstrate Bankruptcy of Georgian Politics: Thousands of rural residents came to Tbilisi to oppose a dam project. The rural protesters' straightforward demands for economic and environmental justice are challenging the political class's narratives of the free market. Read more>>
Women Of the Amazon Dream The Resistance: In Ecuador, Indigenous women led a march to the capital, to demand an end to the pillaging of their land. The women of the Amazon – from the Kichwa, Shuar, Achuar, Shiwiar, Waorani, Sapara and Mestizo peoples – had gathered to tell a story of negotiation and struggle, as they sought to redefine their place in the family and in wider society. For many years, they had been cultivating knowledge and resistance in their territories and communities. This article, written by one of them, shares their stories, hopes, and dreams. Read more>>
Indigenous Women Lead the Movement to Stop Line 3 Pipeline: "This is Everything We Have": For the past seven years, Indigenous organizations, primarily led by women, and allied environmental groups have taken every route possible to stop Canadian oil company Enbridge's Line 3 pipeline project. The pipeline is set to run from the tar sands of Alberta, Canada, to the shores of Lake Superior, crossing more than 200 bodies of water and 800 wetlands. Read more>>
Tired with Tokenism, Youth Launch 'Stronger Campaign' for UN Biodiversity Day: The Global Youth Biodiversity Network (GYBN) has put leaders and policymakers on notice that they are not willing to listen to the same conversations, suggestions and unmet promises, as the world faces a biodiversity crisis. With its network of national youth chapters across the globe and promotion by some of the world's leading youth voices, the network has launched a massive youth mobilization campaign, with the hashtag #samesucks. Read more>>
Bold Nebraska Launches Pipeline Fighters Club: After over a decade collectively fighting Keystone XL and other pipelines, we have developed a playbook of our own. Today, we're proud to launch the Pipeline Fighters Hub, a new project of Bold Alliance that offers legal, technical, and organizing assistance to local groups working to end fossil fuel projects, and connect them to each other and national organizations. Read more>>
In Working-Class NJ Town, Activists Push to Invest in Community, Not Police: Abolitionists are confronting racial capitalism and policing in the post-industrial city of Paterson, New Jersey. Read more>>
Wenatchi Designer Plans Land Buy Back: A pair of iconic mountain peaks were on her first tee-shirt. In August 2020, she launched a Land Back fundraiser with a goal to purchase land in the area and build a community center where local Indigenous people can gather. Within months, they raised thousands of dollars — now just under $20,000, nearly reaching their goal of $25,000. Read more>>
How George Floyd Uprising Inspired Mutual Aid in Minneapolis: George Floyd Square had become a protected space, a memorial site claimed by the community, where mass resource-sharing also occurred. Many would go to protest areas, cleaning up damaged or burned stores, and helping to board up broken windows. Food and household supplies were being distributed on street corners. Amid the tragedy of George Floyd's murder, the seeds of a mutual aid movement that has since begun to transform Minneapolis-Saint Paul was beginning to take shape. "Mutual aid defines what caring for each other looks like outside of a capitalistic viewpoint." Read more>>
Reparations Would Shake Up American Capitalism – And That's A Good Thing: Paying compensation to the descendants of slaves would not just right a historic wrong, it would transform the US economy for the better. Read more>>
How An Activist Has Used Her 'Garden of Happiness' To Fight Inequality In The US Food System: Karen Washington is a New York-based community activist and urban farmer who coined the term "food apartheid" to describe the structural inequalities in America's food system. It's by design not accident, she argues, that people of color are denied access to nutritious affordable food, farmland and business opportunities in the food industry. Read more>>
How Black Lives Matter Integrates Organizing In the Streets & Electoral Politics: The election of these candidates is often incorrectly described as a shift from protest to policy. We did not leave the streets for the ballot box — we found the power at the intersection of those tactics. Our position on candidates is simple. We don't do this work to elect people; we elect people to do this work. Read more>>
North Carolina Amusement Park Employees Walkout: In Huntersville, North Carolina, 15 Frankie's Fun Park employees walked off the job Wednesday to protest racist comments by a supervisor. After management ridiculed workers' complaints, workers decided to walk out. Read more>>
Renters In Berlin Have A Radical Plan To Seize Apartments From Landlords: Rents in the German capital of Berlin have soared in recent years, doubling in the last decade alone. Initially, residents persuaded the local authorities to bring in a rent cap that instructed landlords to freeze rents at 2019 levels. However, that was overturned by Germany's federal court in April, which ruled the measures unconstitutional. Now local campaigners are planning something even more radical: a bid to nationalize thousands of privately owned apartments in the city. Read more>>
Native American New Urbanism: The poorest county in America is creating a bold vision for the future of cities. Thunder Valley's strength doesn't come from any one silver bullet, but from the way its leaders have combined many different principles. They've grown incrementally, building off each success to create a time-tested and cost-effective process. They've rooted everything in the desires and culture of the community. They've combined tactical bottom-up action with a long-term vision. And they've bridged the divide between places to live, work, and play, and the land that supports them all. Read more>>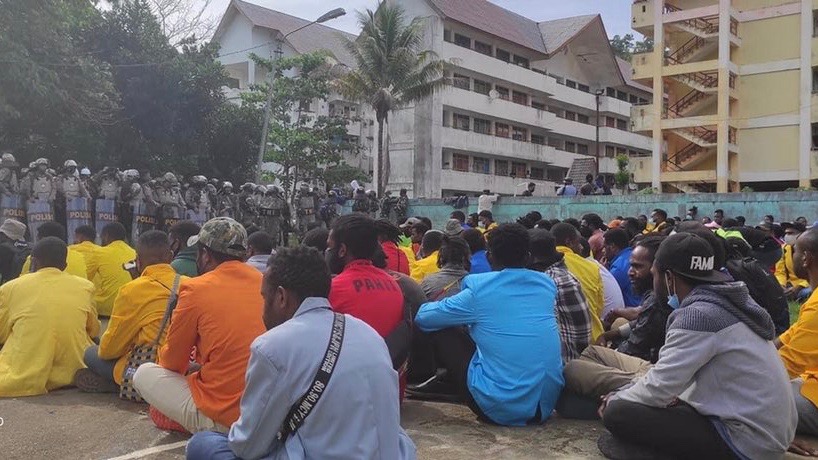 West Papuans Demand End To Violence & Release of Political Prisoners: Large scale protests were held in the Papuan provinces of Indonesia at a time of heightened violence between government forces and pro-independence insurgents amidst the latest flare-up of the decades-long conflict. On Friday, May 21, protests were held in different parts of West Papua, demanding release of political prisoners, and an end to months of violence. West Papuan cities like Manokwari, among others, witnessed hundreds participating in demonstrations. Along with protests in the Papuan provinces, Papuan communities in Java and other regions of Indonesia, also held protests condemning the violence. Read more>>
Cooperation and Chocolate – The Story of One Colombian Community's Quest for Peace: As the severe violence of civil war was forcing many Colombians to relocate, the San José de Aparadó farmers declared themselves a peaceful community, neutral to the conflict, and chose to stay in their territory. Two decades after its declaration of neutrality, the community still carries on its peace crusade. Despite many difficulties, they are hanging on to their collective work thanks to the precious cacao cultivation. Read more>>
Thousands Of Jews And Arabs March In Tel Aviv For Peace & Coexistence: Protesters voiced support for the recent ceasefire between Israel and Hamas and called on the government to take immediate action to reach peace with the Palestinians. Read more>>
Civil Resistance and Peacebuilding in Liberia: Throughout years of dictatorship and civil war, many Liberians worked tirelessly and under great duress to bring peace to their country. This video and report outlines the complimentary strategies of peacebuilding and civil resistance that were employed by various actors over the years and showcases the courage of average Liberians in the face of violence. Read more>>
Veterans For Peace Ventura County hosts "Leave No One Behind" Mural Project: The Leave No One Behind Mural Project is organized by a coalition of veteran support groups, immigrant organizations, and academics. Through a multi-sited public art project entitled "Leave No One Behind," the coalition urges the Biden-Harris administration and Congress to enact immigration policy to repatriate Deported Veterans, protect Childhood Arrivals, end family separation, and reunite families. Through a multi-sited public art project, the project seeks to uplift the stories of Deported Veterans, Dreamers, childhood arrivals, and permanent residents. Read more>>
Art Against Drones: Giant drone sculpture hovers over a popular tourist destination in New York City to raise awareness about drone warfare. Read more>>
How U.S. Makerspaces Are Recovering From The Pandemic: Makerspaces are a cornerstone of the sharing economy in many cities, but when the COVID-19 pandemic hit, they were forced to close their doors. As the U.S economy slowly recovers, however, makerspaces are returning, some stronger than ever. More than a year after the pandemic arrived in the U.S., makerspaces are reinventing community and creativity for a post-pandemic world. Read more>>
Local Self-Reliance Group Releases Posters On Compost & Climate: Bright, colorful infographics help people make the connection between dealing with food waste and saving the planet. Read more>>
Beautiful Trouble Releases Toolbox For Palestine: The well-known activism resource has released a toolbox of stories from Palestine and the global movement for Palestinian freedom, justice and equality. It includes many of the creative tactics at play in this vibrant and growing movement, and some of the principles and theories that are useful for organizing now. Read more>>
How Public Libraries Are Part Of The Solution To Food Insecurity: Shareable and Let's Move in Libraries hosted a free interactive dialogue with librarians who manage farmers' markets, summer feeding programs, community fridges, and culinary literacy centers to build a greater understanding of the unique roles of local librarians in community food systems and, hopefully, to inspire some new community collaborations with libraries. Watch video here>>
The Glasgow Girls' Guide To Stopping An Immigration Raid: "Anyone can do what we did," say organizers of successful action to stop the deportation of two Indian men. "Community action is the key to challenging the UK's brutal system of deportations." Read more>>
What Solidarity With Palestine Means: As global solidarity with Palestinians continues to grow, how can the lessons of this movement benefit other colonized and oppressed peoples? Read more>>
Workers Around the World Can Help End Violence Against the People of Palestine and Colombia: Through coordinated and direct action, the international working class helped end apartheid in South Africa; it can do the same now to end the violence of occupation in Palestine and the exploitation and police crackdowns in Colombia. Read more>>
3 Years After Historic Teachers' Strikes, Here's How Teachers Nationwide Continue To Struggle: When 20,000 West Virginia school teachers went on strike, they kicked off a wave of teacher organizing that hasn't stopped. From demanding better wages to opposing school vouchers to resisting unsafe school re-openings, here's how the teachers continue to strive for justice. Read more>>
Inside The Struggle For A New Colombia: On 28 April, Colombian trade unions and social movements staged a new round of Paro Nacional (National Strike) protests, the latest in an ongoing series of mobilisations to address the litany of problems impacting Colombian society. Opposition to a planned tax reform – which strike organisers said would unfairly target the middle and working classes in what is one of Latin America's most unequal countries – was the central issue, particularly in the context of the global pandemic which has pushed an estimated five million Colombians out of work. Editor's Note: This article lifts up the many stories of nonviolent action happening amidst brutal repression. Not all demonstrators have remained nonviolent (or even aspired to that), but this report helps us recognize those who have. Read more>>
Like Biden's Bold Moves On Government Spending? Thank Social Movements. How much credit do social movements actually deserve for Biden's victories? The answer to this question is critical because it shapes the way in which we understand how change happens — and it determines whom we might look to as the potential drivers of even greater transformations in the future. Read more>>
10 Ways to Commemorate the 100th Anniversary of the Tulsa Race Massacre: Explore a list of resources, events and updates to honor what was once known as "Black Wall Street." Learn more>>
Activist Lab For Endangered Species: If you have a passion for protecting biodiversity, advancing environmental justice, and making an impact through grassroots organizing, apply now! Marginalized communities are often "hurt first and worst" due to biodiversity loss. Therefore, we especially encourage you to apply if you identify with a traditionally marginalized community, including (but not limited to) people of color, Indigenous people, youth, senior, and LGBTQ+ , low-income, and/or immigrant community. Applications are due June 30th, 2021 and the program will start in September 2021. Learn more>>
Tell US Congress To Cut Military Spending 10% And Support The People: President Biden announced a huge military budget. Tell US congress that this is wrong. Ask him to support the "Third Reconstruction Act" demanded by the Poor People's Campaign that redirects 10% of those funds. For peace and people, this is a better option. Learn more>>
Join Gamers For Peace: Veterans For Peace has formed a Gamers For Peace site on Discord. Using this virtual platform, a community of veterans and allies are organizing to counter recruitment in online spaces, particularly the gaming world, (an area that military recruiters have been expanding even before the pandemic). Find out more and join in. Learn more>>
Do Nonviolent Movements Aid The Peaceful Resolution Of Civil War? The common misperception is that during civil war, unarmed civilians are withdrawn, often victims of violence and are thus passive in contrast to the armed factions. The monograph discussed in this webinar joins a growing number of studies that directly challenge this assumption, exploring the impact that wartime nonviolent campaigns have on conflict transformation during active armed conflict and the post-conflict period. (June 2) Learn more>>
16 Hour "Core" Training In Kingian Nonviolence: This is the basic orientation to Kingian Nonviolence Conflict Reconciliation. It is an in-depth exploration of the philosophy and methodology of Kingian Nonviolence. (June 5-26) Learn more>>
Metta Center's Nonviolence Certificate Program Is Open: This program is open to anyone who is ready to develop their understanding of one of the most important, and often overlooked, powers at our disposal: nonviolence. The program is taught by college-level professors who will expect deep engagement with the course topics in exchange for support and mentorship in your learning. We are especially eager to work with earnest students who will engage thoughtfully with required assignments, participate in in-person course sessions, and are prepared to do self-exploration with the concepts and topics covered (June 13-December) Learn more>>
90-Minute Intro To Kingian Nonviolence: Kingian Nonviolence is an approach to conflict and community leadership that offers values and methods useful for anyone who wants to use conflict constructively in your personal life, in group settings, or in community issues and building a reconciled world. Facilitated by Sandra Davila and Marie Benner-Rhoades. (June 15) Learn more>>