Editor's Note From Rivera Sun
After hundreds of solidarity rallies around the world, a Palestinian general strike, widespread boycotts, dock workers refusing to load weapons ships, and more, Israel finally agreed to a tenuous ceasefire. The end of its attacks on Gaza is not enough, however. It is merely a necessary step that should be followed with significant changes, including the end of apartheid in Israel/Palestine. The global outcry against Israel's forced evictions, bombings, and attacks marked a sea change in international opinion on Israel's apartheid state and human rights violations.
This week's Nonviolence News holds other fascinating stories, too. The United Kingdom just passed a watershed animal protection law that acknowledges the sentience of farm animals and pets. The Passamaquoddy and Mohicans reclaimed ancestral lands. Washington State passed a landmark set of laws overhauling policing. A group of activists in Massachusetts succeeded in getting their county to sever ties with ICE. In Colombia and Haiti, citizens continue to rise up against kidnappings (Haiti), police brutality (Colombia) and crippling austerity measures (both). Canadians in British Columbia are protecting old growth forests from clearcutting in two locations. US teens in California are organizing peer-to-peer to end relationship violence. And so much more!
May these stories give you hope and inspiration for action. Each story offers us its wisdom. Each struggle gifts us its hard-won lessons. May we take them, apply them, and make this world a more peaceful, just, and safe place for us all.
In solidarity,
Rivera Sun
Photo Credit: People gather for a demonstration to mark Nakba Day on May 15, 2021, in New York City.
Nonviolence News is a labor of love. Thanks for loving us.
Donate here to support us>>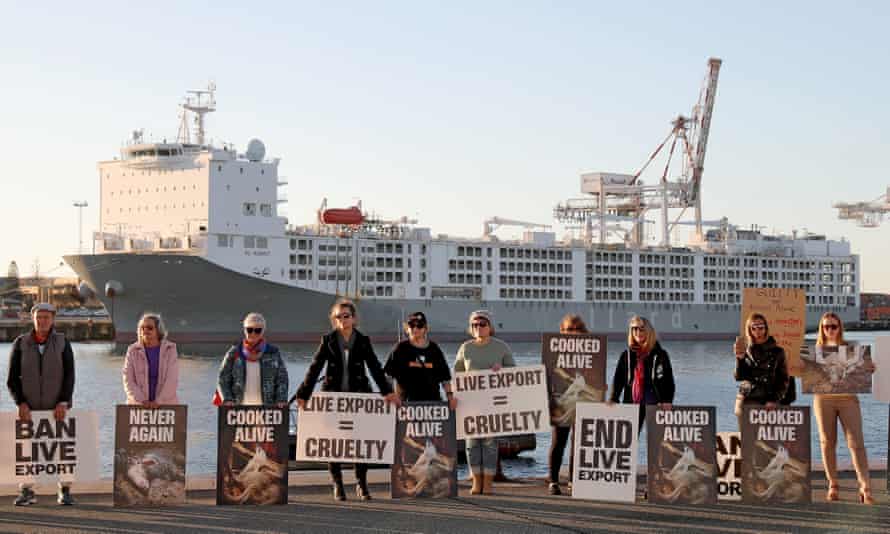 United Kingdom Passes Sweeping New Animal Welfare Laws & Protection: A new animal welfare law in the United Kingdom recognizes that farm animals and pets are sentient beings. It also ends cruelty practices like shock collars, bans pet theft, and live animal export. Read more>>
Menominee Tribe Protects Namesake River Against Mine: The Menominee Tribe went to court to keep a massive open-pit mine from polluting the Tribe's namesake river. In a win for the Tribe, the company that proposed the mine has relinquished its mining permits. Read more>>
Japan Cancels Last Coal Power Project: A joint venture in Japan has scrapped plans for a coal-fired power plant, leaving the country with no new coal construction on the horizon as companies drop the dirty fuel amid tighter emissions rules and strong growth outlook for renewables. Read more>>
Passamaquoddy Tribe Regains Pine Island: The island (located in what some call the State of Maine) was stolen 150 years ago through treaty violations. The tribe, with the help of conservation groups, has now reacquired it. Read more>>
Swedish Hamlet Holds Clean Energy Solution: This Swedish village is a thousand years old … and its preparing for a thousand more years of human habitation with clean energy solutions. Read more>>
Mohicans Reclaim Key Part Of Ancestral Lands: The Stockbridge-Munsee Community Band of the Mohican Indians has regained ownership of a culturally significant 156 acres along the Hudson River that was deeded to a Dutch colonist 386 years ago. The Mohicans had been relocated to Wisconsin by settlers. As part of the announcement of the land's return, the Mohicans and Open Space Institute issued a story map entitled "The Long Journey Home: The Return of New York's Papscanee Island to the Stockbridge-Munsee Community." Read more>>
Delaware State University Uses Stimulus To Cancel $700,000 of Student Debt: Delaware State University will cancel over $700,000 in student debt for pandemic financial hardships. This amounts to about $3,276 in cancelation for each eligible student, which includes recent graduates. The university is using Biden's stimulus funds to deliver this financial relief to its students. Read more>>
Crystal Geyser Bottled Water Company Pulls Out of Mt. Shasta: After seven years of controversy, Crystal Geyser Water Company announced last week that it has given up on opening its Mount Shasta facility. A representative for the company said Crystal Geyser was "challenged every step of the way" since it purchased the nearly 145,000 square foot facility in 2013. Read more>>
An End To ICE Contracts In Bristol County, Massachusetts: FANG Collective announced that ICE will be cancelling all contracts with Bristol County, Massachusetts. This includes their 287(g) contract which trains deputies to collaborate with ICE and perform immigration agent duties, and their IGSA contract which turned the Bristol County House of Correction into an ICE detention center. In the summer 2018, FANG launched its Shut Down ICE campaign in Bristol County with a nonviolent direct action that blockaded, and effectively shut down the prison for several hours. That initial action was organized in solidarity with currently detained people holding a hunger strike inside the facility due to the terrible conditions. What followed were three intense years of organizing to end these agreements with ICE in Bristol County and in the other nearby counties that were willingly choosing to tear communities apart through detention and deportation. Read more>>
With 12 New Laws, Washington State Joins Movement To Overhaul Policing: Calling it a "moral mandate," Washington Gov. Jay Inslee, a Democrat, signed a dozen bills into law on Tuesday that backers hope will improve policing in the state, reduce the use of deadly force and ensure that when deadly encounters do occur, the investigations are thorough and independent. "These bills are all going to work in coordination with one another to create a system of accountability and integrity stronger than anywhere else in the nation," Inslee said in remarks before he signed the bills. Read more>>
Italian Dockers Refuse to Load Arms Shipment to Israel in Solidarity with Palestine: After discovering that a shipment of arms destined for Israel was arriving in Italy's ports, workers refused to load the ship in support of the Palestinians fighting for their lives against Israeli occupation. Read more>>
McDonald's Workers Demand a $15 Minimum Wage Amid Nationwide Strike: Workers at McDonald's stores in 15 cities including Los Angeles, Chicago, Kansas City, and Detroit organized "Walkout Wednesday" with the national advocacy group Fight for $15. In addition to the strike, public actions are taking place in dozens of cities and workers and supporters rallying outside McDonald's corporate headquarters in Chicago ahead of the company's annual shareholder's meeting. Read more>>
Repression Of National Protests In Colombia Is Backed By The United States: Colombians have been on a national strike since April 28 with protests in 500 cities and blockades that have shut down the major highway. The protests were sparked by a proposed bill that would place the burden of financing the country's debt on the people while cutting taxes for the wealthy, but economic conditions for most people have been in decline for a long time. Read more>>
Palestinians Launch Historic General Strike: As the Israeli bombing of Gaza entered its ninth day, Palestinians across the occupied West Bank, Gaza and inside Israel staged a historic general strike. Read more>>
Rallies Across the United States Demand Congress Permanently 'Bake Child Tax Credit and Earned Income Tax Credit Expansions Into the Budget': Community Change Action and our partners hosted pie deliveries and rallies across the country to demand Congress bake the expanded Child Tax Credit (CTC) and Earned Income Tax Credit (EITC) into the budget permanently. Funds from the expanded child tax credits in the American Rescue Plan are expected to hit families' bank accounts starting July 15, with payments up to $300 per month. On Tax Day, organizers called for these expanded tax benefits to be inclusive to all families, regardless of immigration status, and to be made permanent. They delivered pies to the U.S. Treasury Department and members of Congress across the country, with the message that there is enough pie to go around to end child poverty in the United States. Read more>>
Nurses In Massachusetts Are Waging The Longest Current Strike In The US: After two months on the picket line, over seven hundred unionized nurses at Saint Vincent Hospital in Worcester, Massachusetts, are still out on strike. The walkout, which began on March 8, is the longest nurses' strike in Massachusetts in decades and currently the longest active picket line in the United States. The nurses, represented by the Massachusetts Nurses Association (MNA), are demanding that the hospital improve staffing ratios so they can adequately care for each patient. Read more>>
Restaurant Workers Protest Poor Working Conditions And Low Wages: Food service workers are putting renewed pressure on their employers for better working conditions and wages. Businesses across the country are blaming a "workforce shortage" for being understaffed or closed. But workers in the industry say poor labor practices are pushing potential employees away. Read more>>
"Pine & Roses" Workers Launch Tiny Strike At Rural Dollar General: Fed up with low wages and poor working conditions, 3 out of 4 workers at the Elliot, ME, Dollar General walked out of work. As they left, they warned that capitalism would kill the planet, and signed their note, "Pine & Roses". Read more>>
73 Actions In 75 Cities Remember the Palestinian Catastrophe of 1948: Seventy-three years after al-Nakba, or "the Catastrophe," Palestinians and their supporters from all around the world took to the streets to stand with the Palestinian resistance to Israeli apartheid, demand an end to U.S. aid to Israel and called for support for the boycott, divestment and sanctions movement. As many as 100,000 people in the U.S. attended solidarity actions throughout the week and on May 15 — Nakba Day — and May 16, too. Read more>>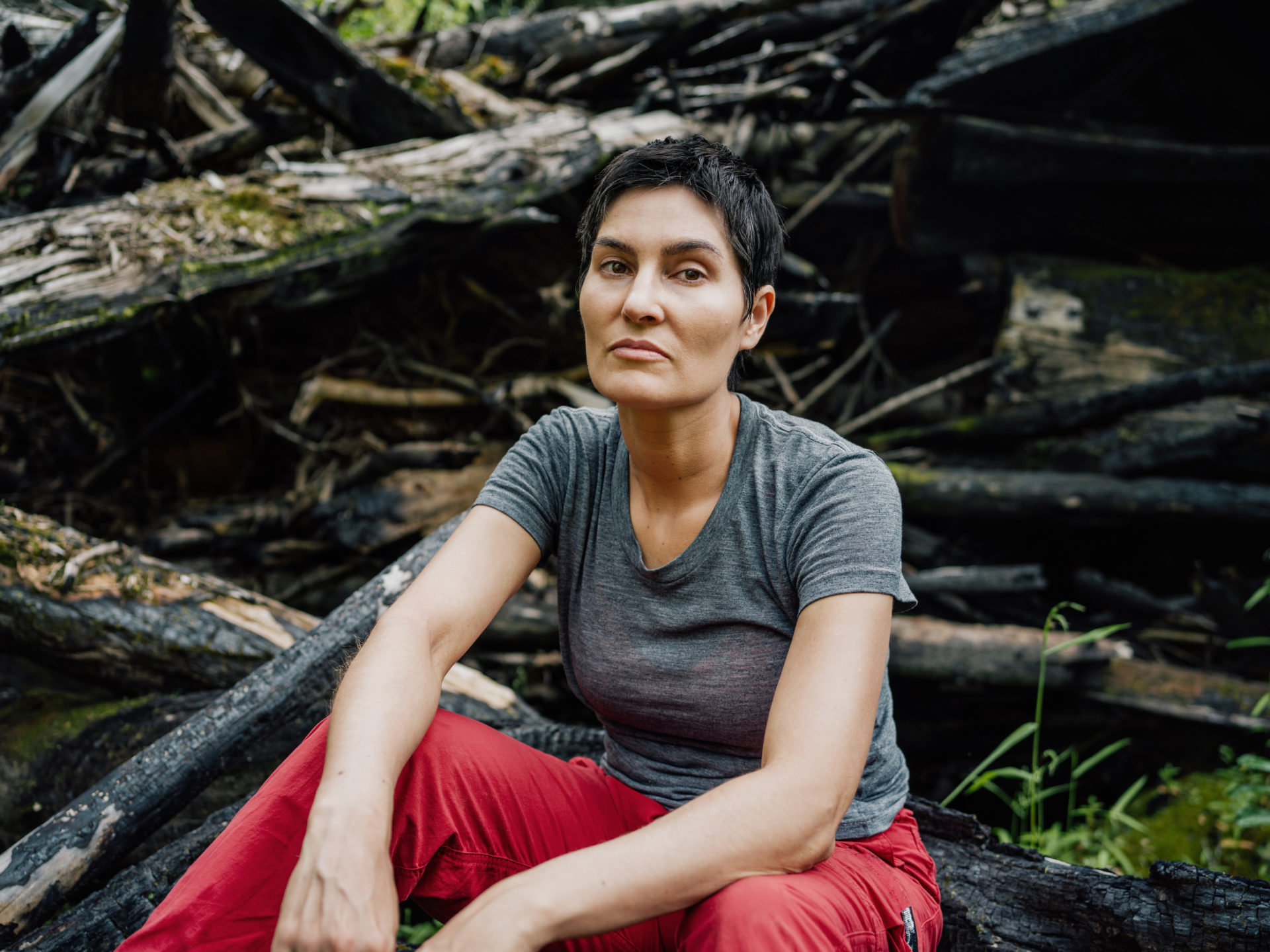 B.C. Ranchers & Loggers Unite In Fight Against Plan To Log Rare Inland Old-growth Rainforest: Proposal to log 'heartbreakingly beautiful' Raush Valley — home to trees up to 1,000 years old — would require building a road through a protected area. Read more>>
Scientists Disrupt Opening Day Of Shell-Sponsored 'Our Future Planet': A group of scientists from Extinction Rebellion locked themselves to a mechanical tree in the Science Museum, the centerpiece of the Shell sponsored Our Future Planet exhibition. The group, who used bicycle cables and D-locks to lock themselves inside the exhibit on the opening day, explained that the decision by the Science Museum Group to continue to accept Shell sponsorship gives legitimacy to the fossil fuel giant's planetary destruction. The group took great care not to damage the exhibit and to respect safety regulations. Read more>>
Police Arrest Seven Protesters At Logging Blockade: Protesters have been maintaining several camps around the areas of the Caycuse River and Fairy Creek — further south near Port Renfrew, B.C. — for months. Read more>>
Mexico Makes Strides in Agroecology: Prominent in the countries of Latin America and especially in Cuba, Brazil and Mexico, agroecology has in turn sparked an explosion of projects, careers, congresses, courses, diplomas, markets, organizations and publications of all kinds, and it has been adopted by emancipatory movements such as Via Campesina | Campesina Path (200 million members), the Movimiento Sin Tierra de Brazil | Movement Without Land of Brazil, the Campesino a Campesino Movimiento | Campesino to Campesino Movement of Central America, and the Plan de Ayala Siglo XXI Movement of Mexico. Read more>>
Activists Push for Charges to Be Dropped Against Demonstrators for Black Lives: Drop the Charges coalition groups in Atlanta, Detroit and Minnesota, and other non-affiliated organizations in Tucson, Tallahassee, and elsewhere are demanding that charges against Black Lives Matter activists get dropped. More than 17,000 people were arrested during the unrest following the police-perpetrated murder of George Floyd nearly a year ago. At least 363 protesters still face federal charges. Read more>>
Palestinian Youth Are Leading a Popular Uprising to End Israeli Apartheid: The latest Palestinian uprising firmly rejects the conquest and division of our people legally and geographically, into separate, besieged, apartheid parcels of land similar to the Bantustans of Apartheid South Africa. This latest uprising declares that all of historic Palestine is under some form of occupation, and that it must end. Read more>>
Migrant Worker Power in Italy: Close to 13,000 African migrants have landed in Italy this year, many facing inhumane working conditions in agricultural camps. Their story sits at the intersection of migrant worker power, cooperative solidarity, and agriculture: "If, today, Italy is talking about the conditions of the farmworkers, it's because we have forced it on the country's agenda. No one has given us anything." Watch the video here>>
Black Organizers Work To Dismantle Racist, Polluting Highway: Across the US, community organizers have long been fighting to shine a light on the racist urban planning policy that led to highways being built through historically Black neighborhoods. And now, thanks to a recent gesture of support from the Biden administration, organizers in Syracuse feel there is finally some acknowledgment of the harm I-81 has caused, and new momentum around the idea of tearing it down. Read more>>
How Does Your Police Department Measure Up? New data tracker measures 13,000+ police departments in the United States to find out which are the worst in terms of brutality, corruption, and more. Read more>>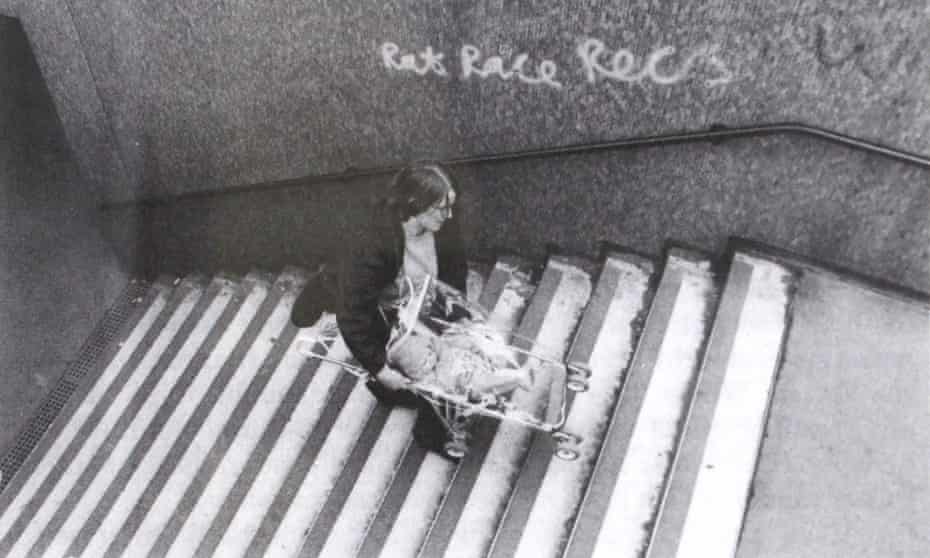 A Collective of Feminist Architects Set Out To Rebuild Cities For Women: By the 1980s, some women had had enough. After decades of struggling with prams and shopping trolleys, navigating dark underpasses, blind alleyways and labyrinthine subways in the urban obstacle course mostly made by men, it was time for a different approach. "Through lived experience," wrote the Matrix Feminist Design Co-operative, when they launched their manifesto in 1981, "women have a different perspective of their environment from the men who created it. Because there is no 'women's tradition' in building design, we want to explore the new possibilities that the recent change in women's lives and expectations have opened up." Read more>>
Billboards About Missing & Murdered Indigenous Women Go Up Across Montana: Reading "How many must go missing before you start to listen?" the huge billboards demand action to stop the murder and kidnapping of Indigenous women. Read more>>
She Designed a Safety Plan to Protect Indigenous Women. Now, She's Sharing it to Help All Runners: Kola Shippentower-Thompson's plan gives friends and family important info about you in case you go missing, and provides tips on how to stay safe. Read more>>
Families Gather For Justice In Seattle: On May 15, the families of missing and murdered Indigenous people and their supporters gathered in Seattle from around the North West for a day of prayer and action for "Justice for MMIP families. Read more>>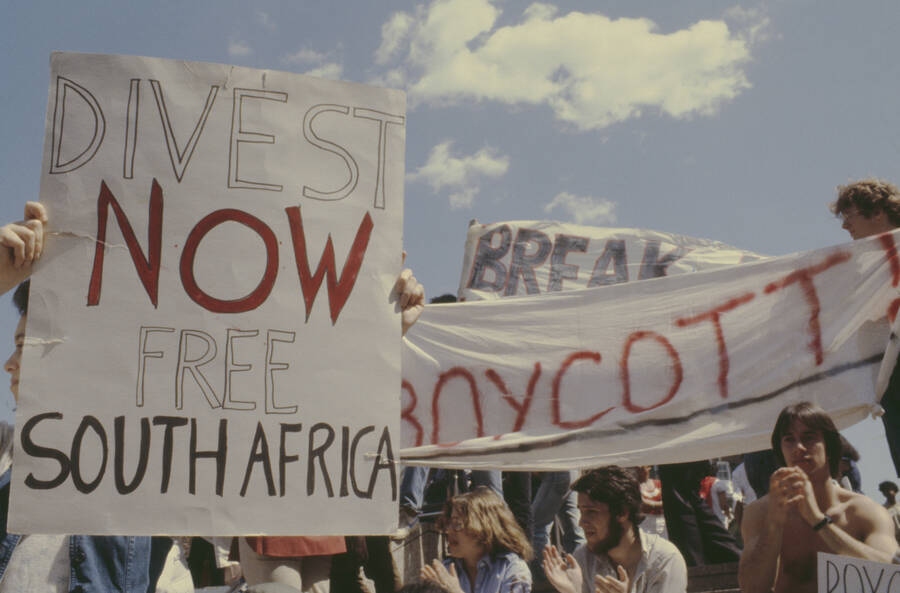 We Need to Build a Strong Peace Movement. The Anti-Apartheid Movement Can Show Us How. In 1986, activists convinced Congress to pass sanctions on South Africa over the veto of President Ronald Reagan. Their victory holds six key lessons today. Read more>>
Palestine Solidarity Sweeps the US As Israel Continued Assault On Gaza: International solidarity activists are using their unique American position to push back on Israel's unparalleled use of lethal force against Palestine. Read more>>
Survivors Of Past And Present-Day Anti-Asian Violence Lead The Call For A Nuclear-Free World: For a number of us in the Asian American community, the current attention to anti-Asian violence triggers our historical memory and experiences of trans-generational trauma. Lessons from the past can be instructive to inform and shape our public debate on the proliferation of the weapons of war and the pursuit of global peace. Read more>>
The Soldiers Who Resisted the First Gulf War Deserve Recognition: On International Conscientious Objectors' Day, let's honor the soldiers who led a mass exodus from the military during the first Gulf War 30 years ago. Read more>>
South Korean Women Argue That Military Conscription for Women Doesn't Increase Equality – It Increases Inequality: "The debate on women serving in the military didn't come from trying to achieve gender equality, but from voices who are asking women to experience the same disadvantages that men did," she said. Read more>>
The Disruptive and Visionary Peacebuilding Discourse of U.S. Representative Barbara Lee: Peacebuilding discourse "drives [U.S. Representative Barbara] Lee's proven, successful Congressional record of bipartisan political problem-solving" in support of "equity, inclusiveness and nonviolence." Read more>>
This Is Not A Crisis—This Is A Rebellion: A mambo and hougan—the traditional voudou priestess and priest—lead ancestral ceremonies before rallies take the streets and block the central arteries of Port-au-Prince, Cap Haïtien, and other Haitian cities and towns. After one of their members was kidnapped, leaders of the Protestant Church directed its congregation to halt all activities at noon on Wednesday and bat tenèb. Bat tenèb, literally "beat the darkness," is a call for all sectors of Haitian society to beat pots, pans, street lights and anything else as a general alert of an emergency. Read more>>
Paint, Don't Buy. An Artist Counters Her Consumerism With Creativity: Instead of buying the items she coveted, this artist made paintings of them. Here's what she learned after a year of not shopping. Read more>>
Justseeds Artists Collective & Dissenters! Release New Demilitarization Posters: In a new collaboration, the two groups are releasing their De-mil-i-ta-RISE portfolio, full of dozens of beautiful illustrations of what it looks like to reclaim resources from the war industry, reinvest in life-giving institutions, and repair collaborative relationships with the earth and people around the world. See more>>
The Little Food Pantry That Could. They Went From Feeding a Few Families To 950 People: When Dr Nanette Pierson moved to Hilton Head in 2009, she noticed hungry children at an apartment complex. Why are people lining up to eat in such a prosperous place? Read more>>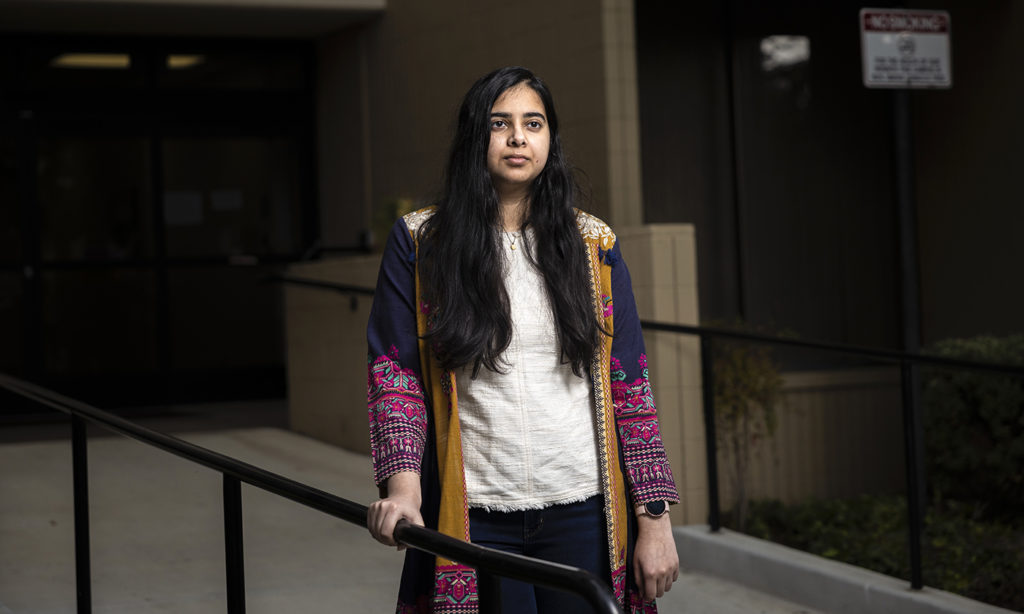 How Teens Are Working To End Relationship Violence: Young people across California are sparking conversations in their schools and communities about what healthy relationships look like and how to recognize abusive behaviors. Read more>>
COVID Has Catalyzed a Wave of Tenant Organizing That Was Long Overdue: A growing tenants' rights movement in the U.S. encourages tenants to form unions to collectively bargain with landlords. Read more>>
How Teachers Fought for Their Safety in the Pandemic—and Won: As the debate over in-person schooling roiled, teachers' unions secured significant protections­—often with parents' support. Read more>>
A Jew Asks Questions of Two Palestinians Amidst Attacks: Mubarak Awad and Jonathan Kuttab inspire hope amidst a horrible conflict and bombardment. Please watch this video and share it widely. Read more>>
Community Resilience in the Face of Disaster: What does it mean to care for your community in unprecedented times, and how do you successfully navigate a rapidly shifting landscape of needs, opportunities, and challenges? Read more>>
To Build The Post-Pandemic Future, We Must Imagine Radical Alternatives: The pandemic has created an opportunity for activists to move beyond ritualized protest and toward constructive resistance. Read more>>
The Justice McDonald's Workers Seek What Workers at Spain's Mondragón Have Found: McDonald's workers in 15 U.S. cities are staging a one-day strike this week. They're demanding at least a $15 hourly wage for every McDonald's worker. McDonald's is resisting, pledging only to raise average wages to $13 an hour. But the changes these workers seek have been won by workers at Spain's Mondragon Cooperative. Read more>>
Take Action To Support Palestinians: Here are curated actions and resources from Palestinian Youth Movement. This includes a list of educational resources, credible sources of information about what's happening on the ground in Sheikh Jarrah, and a list of demonstrations happening around the country. And here are further resources:
Enbridge Line 3 Pipeline Week of Action: Join the Week of Action on the frontlines of the Line 3 pipeline in Northern Minnesota to stop construction and tell the world that the days of tar sands pipelines are over." (June 5th-8th)  Learn more>>
Disarming Conversations, Connecting Across Divides: In this 8-week program, you (and an amazing cohort of participants) will explore practices for connecting across divides, disarming conversations, unlearning hate, dealing with toxic polarization, applying interpersonal nonviolence, de-escalating political tensions, unpacking misperceptions, opening space for change, peacebuilding, using radical empathy, and more. The series will be practice-oriented, helping you learn and develop new skills and apply them in real time. (May 25) Learn more>>
Nonviolence In Action: Planning & Strategy Webinar: Join nonviolent strategy trainer Rivera Sun for a 2-hr webinar that introduces strategy and planning for nonviolent action. This webinar is fun, friendly, and open to people of all experience levels. (June 3) Learn more>>
No War 2021 Virtual Conference: #NoWar2021 is a unique event that brings together a global grassroots coalition of individuals and organizations around the topic of CANSEC and the global arms trade. (June 4-6) Learn more>>
War And The Environment Online Course: Grounded in research on peace and ecological security, this course focuses on the relationship between two existential threats: war and environmental catastrophe. (June 7 to July 18) Learn more>> Learn more>>
I scour through 1000+ stories each week. You can help me keep doing this with a donation.
Thank you! Donate here>>