Editor's Note From Rivera Sun
This year, the pandemic's economic impact swiftly became inseparable from the issues of economic justice, housing justice, prison justice, food justice, and healthcare. This special report is part of a series looking at the many success stories in Nonviolence News in 2020. It is a keen reminder of the old adage: when we organize, we win.
These stories also emphasize an often overlooked wing of nonviolence: constructive action and building new systems. As governments failed to provide relief and health protections, citizens mobilized to share resources, distribute food, check on neighbors, and more. These projects formed a backbone of social relief. They operated in tandem with the direct actions by essential workers for stringent safety measures, better healthcare protections, and hazard pay. Together, they formed some of the more inspiring responses to the challenges of the pandemic.
Housing Justice had some bold and dramatic direct actions that led to securing affordable housing for formerly unhoused families. In Oakland, Moms4Justice occupied a vacant house. This inspired Philadelphia residents to launch a similar action at vacant, Housing Authority-owned buildings, ultimately winning 50 residences. This is just one of the many powerful stories. Look for massive mutual aid networks, universal basic income successes, debt abolition, and more. These examples show us that another world is truly possible.
In solidarity,
Rivera Sun, Editor
Photo Credit: Amazon Warehouse Workers strike for health protections, hazard pay, and sick leave.
Do you enjoy our stories? Thank you!
Donate to support Nonviolence News>>
Economic Justice
Argentina's Empresas Recuperadas Offer Co-op COVID Recovery: Like in the US, cooperatives in Argentina are proving to be more resilient in the face of the COVID crisis than traditional businesses. Many of these co-ops have their origin in the class struggle and economic crisis of the early 2000s, where over 400 bankrupt capitalist firms were converted to worker-ownership They provide a model for a just and cooperative COVD-19 recovery.  Read more>>
Church Members Settle Nearly $13 Million in Medical Debt for Over 11,000 Families: United Christ Church wiped out $12.9 million in medical debt for 11,108 families in St. Louis and St. Louis County. Debt abolition is a very old – and biblical – form of nonviolent action for economic justice.  Read more >>
Finland's Universal Basic Income Experiment Was a Success; Now It's Time To Use It Everywhere: After the initial pilot program showed its benefits, experts are saying it's time to roll it out post-pandemic. Editor's Note: Poverty is the worst form of violence, said Gandhi, and strategies like universal basic income offer structural nonviolence solutions. Read more >> 
Fare-Free Bus Service Launches In Olympia: Olympia, WA's Intercity Transit ditches fares, becoming the Pacific Northwest's largest fare-free bus service.  Read more >>
St. Paul Minnesota Launches Center For Financial Empowerment: Renters' rights. Worker co-ops. Housing the previously-incarcerated. Banking the unbanked. At St. Paul City Hall, a small team of city workers will lead all those efforts and more in 2020, spearheading a series of socially conscious initiatives.  Read more >>
Five Years Later, Gravity Payments Proves Equality Pays Well: In 2015, the boss of a card payments company in Seattle introduced a $70,000 minimum salary for all of his 120 staff – and personally took a pay cut of $1m. Five years later he's still on the minimum salary, and says the gamble has paid off.  Read more >>
Los Angeles, Atlanta, and 9 Major Cities Move Toward Universal Basic Income: These 11 cities are launching or working on pilot programs, especially in the wake of the pandemic. (Pictured above is Michael Tubbs, founder of Mayors For Guaranteed Income & Mayor of Stockton, CA.) Read more>>
Ohio Quits Kicking People Off Unemployment After Hacker Creates a Script To Flood Website: The state previously set up a "fraud" website encouraging employers to report those who refused to go back on the job, angering workers and labor rights advocates. State officials say they are now reconsidering the policy after Motherboard reported that a hacker created a script to flood the "COVID-19 Fraud" website with junk data, with the goal of making it impossible to process these claims. Read more >>
US Orders Up To A Year-Long Break On Mortgages: Half of all home loans in the US are covered by this policy and the rest of the industry is expected to follow suit.  Read more >> 
The Choctaw Sent Aid During the Irish Potato Famine. Now Irish Citizens Are Returning the Favor During COVID-19: In 1847 the Choctaw people sent $170 to help during the potato famine. Irish donors are citing that gesture as they send $1.8 million to two tribes during the Covid-19 pandemic. Read more >> 
Canada Raises Wages For Essential Workers: Canada is hiking wages for essential workers across the country, in a blunt admission that many who are now risking their health to work during the pandemic are in some cases making the least. Read more >> 
US Federal Student Loan Payments Suspended Until 2021: With 1 in 5 college students choosing not to attend school this year and millions of US citizens facing evictions from pandemic-related economic woes, the decision to suspend loan repayments until 2021 is a welcome one. Read more>> 
Public Outcry Forces Giant Corp To Return Funds Taken From Small Biz Relief: After a thorough roasting, Shake Shack announced it would return its $10 million in funds. Read more >> 
Joining Shake Shack, A Corporate Steakhouse Returned $20 Million: Facing fury and mass public outcry, the steakhouse returned its stolen funds. Read more >>
#ShareMyCheck Solidarity Fund Raises $15K For Frontline Groups In One Week: Last week, New Economy Coalition launched a #ShareMyCheck campaign to support frontline solidarity economy organizers during the COVID-19 crisis and beyond. "We're thrilled that we've already raised $15,000 to redistribute!" Read more >>
Housing Justice
Philadelphia Agrees to Grant 50 Vacant Homes to Community Land Trust: The historic victory for unhoused people presents a model for tenant organizing and housing activism. Find out about the campaign here and read more about the victory here>>
Tenants Win Cooperative Home Ownership: 38 families in Minneapolis won cooperative ownership of their five apartment buildings after a rent strike, mutual aid effort, and an interest-free loan from the city.  Read more >> 
Seattle Allows Tiny House & Parking Lot Encampments: In a housing justice win, Seattle passed an ordinance that makes tiny house villages and parking lot encampments of up to 40 legal.  Read more >> 
Finland Ends Homelessness With Housing First Policy: "Housing First" puts people into homes as a first step toward dealing with mental illness, addiction, poverty, and the other challenges that led to them being unhoused. It's a proven policy that works.  Read more >>
Lakota Houseless Camp: When Lakota activists set up a camp for homeless relatives in this Black Hills town last month, the police descended immediately and shut it down. The response? The activists quickly moved the encampment to trust land just outside of town.  Today the camp, built on traditional values and teachings, is flourishing. Read more>> 
Moms4Justice Won More Than a House. They Won a Community: After a group of mothers occupied a vacant house in Oakland in protest of housing speculation, the company that owned the house agreed under public pressure to sell it at market value to the moms. The company also agreed to give community land trusts the right of first refusal on the 50 other homes they own in Oakland. Read more >>
Healthcare & Health Protections
Immokalee Workers Win Major Concessions: Testing, housing support, and contact tracing are all among the many new wins for the relentlessly persistent farmworkers. Read more >>
When Immigrant Workers At Barnes & Noble Got Sick, They Organized Their Warehouse And Won: By winning basic protections against COVID-19 at this Barnes & Noble warehouse, the immigrant workers showed the tremendous power they have when they organize. Read more>>  
Norway's Workers Win Sick Leave Pay and More: At the start of the coronavirus epidemic, Norway's government said it would help businesses by making it easier for them to get rid of workers. But trade unions and left-wing parties fiercely denied that these measures were "inevitable" — and they won a bailout to serve working people, not just their employers. Read more >>
Georgia Teachers Organize For Safer End-Of-Term Working Conditions: When the school administrators wanted all of the teachers to fulfill end-of-term in-person work at the same time, these teachers and their community organized to get the administration to reconsider that approach. Read more >> 
Detroit Bus Drivers Win Safety Precautions With Strike: Workers who use strike action are getting demands met in the crisis. The bus drivers' brief work stoppage, less than 24 hours, won fair pay and safety precautions. In addition, fares will not be collected for the duration of the coronavirus crisis. Read more >> 
Boston School Bus Drivers Win Full Pay & Health Protections:  The Boston School Bus Drivers Union conducted mass meetings in the bus yards over loudspeakers with hundreds of drivers, monitors, dispatchers and support staff to mobilize a pressure campaign on city officials to gain full pay during school closure. The union's history of using strikes influenced policy makers in conceding to the demands. Read more >>
Amazon Makes Concessions, Finally: After employees went on strike, Amazon finally began taking the necessary measures to protect their workers. Read more >>
Prison Justice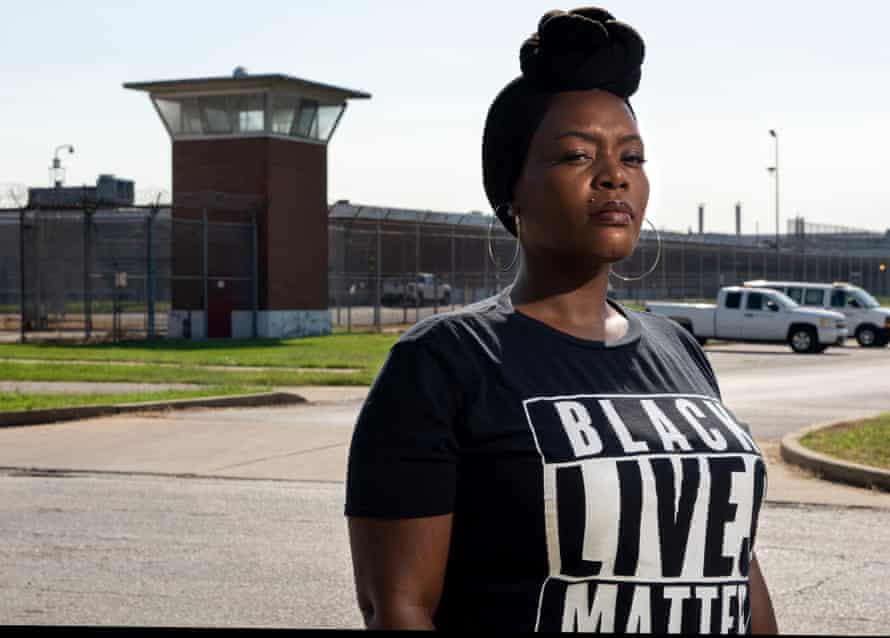 Activists Celebrate Decision To Close 'Hellish' St Louis Jail: The debtors' jail where those locked inside lived among rats and roaches is finally set to close after recent mass anti-racism protests. Read more>>
200 Prisoners Released in Philadelphia After Weeks of Protest Calling for Decarceration: In Philadelphia, over 200 nonviolent prisoners were released from jails in the first week of judges holding emergency hearings aimed at reducing the prison population amid the coronavirus outbreak. Protesters have been calling for prisoners to be freed since the lockdowns started. On Friday, hundreds of cars rallied outside Philadelphia jails for a #FreeOurPeople rally. Read more >>
Phone & Video Calls In Prison Made Free: Advocates have long decried the price gouging rates of prison telecalls and videoconferencing. Finally, the pandemic forced them to be free. Read more >>
Prisons Are Being Converted Into Farms, Community Centers, and Shelters: These old correctional facilities are finding new life and helping their communities truly thrive. Read more>> 
King County, WA, Will No Longer Incarcerate Youth: They plan to convert the remaining detention units at the county's juvenile jail to "other uses" no later than 2025, citing a desire to move public funding away from "systems that are rooted in oppression." Read more>>
Prisoners Win Right To Stimulus Checks – Prisons Immediately Censor The News: The campaign to win stimulus checks for incarcerated persons won a legal victory. Then the prisons started censoring all the newsletters telling the prisoners to apply. Read more>>
Food Justice
How One Swedish City Grew The Commons By Foodsharing During The Pandemic: It's more hands-on than soup kitchens or free-food giveaways, it strengthens the commons — and you can even do it during a pandemic. It's called foodsharing, and the way it's growing in Gothenburg, Sweden, just might be a model for the rest of the world. Read more>>
Libraries Are Giving Away Insane Amounts Of Free Food: Across America, public librarians are working with local, state, and national partners to bring food to those who need it during the COVID-19 Pandemic. Wait — librarians? Yes indeed. And, when librarians distribute food, they do more than merely give it away. Read more>>
Atlanta Builds Nation's Largest Food Forest As Public Park: Instead of developing it into townhouses, the City of Atlanta recently voted to transform a vacant, old, overgrown pecan farm into a food forest. The 7-acre public park will feature fruit-producing trees, shrubs and vines along walking trails, a community vegetable garden and restored native forest and stream-side areas by 2020. Read more >>
Oaxaca Bans Sale of Junk Foods & Sugary Drinks To Children: In an experiment aimed at reducing obesity, this Mexican state banned the food that causes it. Read more>>
WhatsApp Food Swap in Costa Rica: In the Cabécar Talamanca territory of Costa Rica, a group of Indigenous women have started a money-free food exchange network to support their communities during the pandemic. Read more>>
Warring Rival Gangs In South Africa Team Up To Deliver Food: Working together in an unprecedented truce, gangs deliver much-needed food to people under lockdown. The country has seen a 75% decrease in violent crime and sworn enemies are meeting up to collect essential goods to distribute throughout hungry communities. Read more >>  
Other
After Organizing Mass 'Sick-Out,' Arizona Teachers and School Staff Force District To Reverse Reopen Plans: Teachers and school staff members in a Phoenix suburb were praised by progressives and public health experts on Monday for their "bold" decision to call in sick en masse, forcing their school district to reverse its plan to return to in-person classes. Read more>>  
Students Create Free Tutoring Services To Help During The Pandemic: When COVID-19 hit, their team of high schoolers quickly transitioned to online tutoring and later banded together with two other student volunteer organizations — Girls Empowering Girls, founded by Annette Yuan, a junior at Irvine High School, which offers one-on-one English conversation practice with language learners, and Code Champion, a coding class Ding started with his sophomore sister Cindy Ding — to form the nonprofit StudySmart Youth Services. While the teens previously served their local community, now they tutor students from Seattle to Toronto. Read more>>
Study Finds Cleaner Air Saved 11,000 Lives During COVID-19 Shutdowns: The clean air in Europe has also led to less asthma and preterm births. Read more >> 
Ambitious Local Solidarity Economy Launches in Brazil: Maricá, a city of 160,000 outside of Rio de Janeiro, has implemented an ambitious city-level response to COVID-19. The plan is anchored in a basic income and existing solidarity economy infrastructure — including free public transit and a local digital currency, backed by a community bank. Read more >> 
These Students Took Care of Each Other When Their Universities Didn't: When their universities failed to provide support during the early chaos of the coronavirus outbreak, students launched mutual aid efforts across the country to share resources and support. Read more >>
Kerala Flattens the Curve With Contact Tracing and Social Solidarity: India's most egalitarian state builds coronavirus-fighting success on social solidarity. Read more >>
Evangelical Missionaries Barred From Uncontacted Tribes: In a landmark ruling, evangelical missionaries were barred from trying to proselytize to uncontacted Indigenous tribes in Brazil during COVID-19. Read more >>
Wars Have Paused in Yemen, the Philippines, Colombia, and Cameroon; Global Ceasefire Inches Forward: Several dozen nations have expressed support, and several have ceased firing due to COVID-19. Editor's Note: Although the ceasefires were short-lived, it is notable that they occurred at all. This glimmer of possibility gives us insight into what can help us end war and violent conflicts. Read more >>
Huge Backlash & Public Pressure Campaign Gets Gilead Medicine to Drop Coronavirus Treatment Monopoly Claim: The next step is to ensure that the company makes the drug truly affordable for all.  Read more >>
Did this restore some of your faith in humanity?
Donate to support Nonviolence News>>