Editor's Note From Rivera Sun
"You can't lose if you never give up," said Gene Sharp about waging nonviolent struggle. Bolivia just proved those words. After a right-wing faction contested last year's election results, fomented confusion in the streets with protests, and took power with military backing, the people of Bolivia have spent the entire year pushing for a new vote. After months of road blockades and national strikes, their demand for a new election was achieved. With a fair election, Bolivia ousted the right wing coup and put their socialist party back in power, legitimately.
In other Nonviolence News, Mikmaq First Nation lobster harvesters are facing violence and arson from non-Indigenous fishermen. Rallies have erupted across Canada in support of First Nation rights. Halifax chefs launched a lobster boycott against the lobstermen threatening and causing violence toward the Mikmaq.
Meanwhile, Kansas City tenants pulled off one of the most strategic and coordinated direct actions I've seen in a long time. En masse, they raced up the courthouse steps and slid wooden boards with metal locks through the front doors to shut down eviction hearings. I recommend watching the video on this bold action. (I also suggest watching the short animated video that explains what #DefundPolice means. It's excellent. Show it to your friends and family.) Nonviolence is not passive. It's active, daring, and strategic. It can be startling . . . or even flashy – like when climate justice activists set a giant Earth sculpture on fire to make a symbolic and evocative point about the dire need for HQ bank to stop financing fossil fuels.
On a lighter note, rock concerts are starting up again . . . in bubbles. Each concert fan will be encased in a large plastic bubble to prevent COVID-19 infections. Is this nonviolence? Join us at the next upcoming Nonviolence News Happy Hour on Nov 6th to discuss.
In solidarity,
Rivera Sun, Editor
Photo Credit: Kansas City Tenants blockade courtroom to stop eviction proceedings.
How many news journals do I read each week to find these stories?
93 . . . (and close to 1,000 headlines)
If you appreciate how much time this saves you, please make a donation.
THANK YOU! Donate here>>
Our Nonviolence News Happy Hours are online calls where we share thoughts, reflections, and questions about the stories we've recently read in Nonviolence News. It's comfortable, welcoming, and always illuminating. The next one is on Nov 6th from 4-5pm ET. You're invited! Register here>>
Bolivia's People Power Prevails Over US Backed Coup: Last October following the re-election of indigenous president Evo Morales in Bolivia, the United States backed a coup that successfully forced him out of power. The coup regime reversed many of the gains made under Morales and waged violence and inflicted harsh austerity policies on the people. A new presidential election was held this past weekend largely because of massive popular mobilizations over the summer that demanded them. Read more>>
New Hampshire Community Stops Fracked Gas Pipeline: For years, a community group kept the pressure on—holding meetings, marches and a huge rally, collecting over 1,100 signatures against the project, pushing Lebanon, New Hampshire, to remove fracked gas from its master plan, showing up at every hearing and meeting to testify. Even after the Public Utilities Commission officially approved the project, the group never gave up. This summer, Liberty Utilities failed to meet the requirement to start construction on the project within two years of final approval. This pipeline will never be built. Read more>>
Solidarity With Colombia's Indigenous Minga and National Strike: Minga is an indigenous concept that means working to build together, doing things in community for the wellbeing of all. On Wednesday, October 21st, labor organizations and Colombian popular movements engaged in a national strike that linked together with the Minga. Read more>> 
Halifax Chefs Pull Lobsters Off The Menu In Solidarity with Mikmaq Rights: Amidst anti-Indigenous violence and the burning of a lobster shed, chefs are boycotting lobster to send a loud and clear message that terrorizing the Mikmaq for exercising their rights is not acceptable. Read more>>
Rochester, NY, Labor Council Calls For Strike If Trump Loses & Refuses To Leave: The Rochester Labor Council called for a national general strike if Trump does not abide by the election results. Read more>>
US Labor Groups Prepare For General Strike To Protect the Elections: Worried by concerns that Trump will "lose and refuse" to leave office, labor unions are putting out statements that they are prepared to strike to protect the integrity of the election results. Read more>>
"No Dough For Occupation" Campaign Tries To End General Mills Israeli Occupation Zone Profiteering: No Dough for the Occupation campaign to pressure General Mills to stop producing Pillsbury products in illegal settlements in the occupied West Bank. Read more>>
Shipt Workers Demand Better Pay, Treatment, and Protections: More than 20 Shipt workers demonstrated in front of the grocery delivery company's headquarters in downtown Birmingham Sunday afternoon. They were there to protest Shipt policies that some of the company's delivery people – known as Shipt Shoppers – say have led to decreased wages during a global pandemic and continue to leave them without health insurance coverage, paid sick time and other benefits. Read more>>
Baltimore Schools Teachers Union Urges Parents To Boycott Reopening: Baltimore City Schools released a plan announcing 25 schools would open in November, with assurances measures would be in place to minimize risk. The plan is optional for families, but teachers will be required to return to the classroom. The Baltimore Teachers Union blasted the move to reopen, arguing safety protocols are either not in place, or are being violated. Read more>>
New Animated "Defund The Police" Video Explains The Campaign: Many people are confused about what #DefundPolice really means. This short video explains it in brief. Read more>>
Lessons of the Rebellions – From Black Lives Matter and Beyond: The experiences of the George Floyd Rebellion continue to provide invaluable lessons for the coming period. As November quickly approaches and the nation faces a possible constitutional crisis, now is a crucial time to remember the power of popular resistance. Read more>>
Massive Rally In Support of Sipeknekatik Harvesters' Treaty Rights: About a thousand people gathered in Grand Parade, Canada, on Sunday, singing, drumming and voicing their support for Indigenous harvesters on Nova Scotia's southwestern shore, who are exercising their right to fish — outside the commercial season. Read more>>
Tsleil-Waututh Nation Organizers Push Liberty Mutual to Drop TMX Pipeline: The often-forgotten enablers of the inherent environmental and human rights catastrophe built into the TMX Pipline are insurance companies like Liberty Mutual. Without insurance, pipelines — and other fossil fuel projects — can't be built or operate. TMX couldn't be built, and existing operations would have to halt. That's why these First Nation organizers are targeting them. Read more>>
Brooklyn Anti-Fracking Activists Block Construction Site: The three protesters defied the heavy rain and climbed into the active building hole near Leonard Street before noon, demanding the utility company halt the controversial fossil fuel project. Read more>>
New Global Campaign Against Nestle's Water Thefts: More than a dozen organizations in the United States, Canada and Switzerland, led by grassroots groups in communities that have been fighting Nestlé's water extraction for years, have written to Nestlé CEO Ulf Mark Schneider to demand that the company return a series of particularly controversial water bottling operations to the public prior to any sale. Read more>>
Sunrise Movement Learns From History To Hold Politicians Accountable On Climate: The teenagers were online with the Sunrise Movement, a nationwide youth-led climate justice collective, to learn about organizing Wide Awake actions – noisy night-time protests – to force lawmakers accused of ignoring the climate emergency and racial injustice to listen to their demands. It's a civil disobedience tactic devised by the Wide Awakes – a radical youth abolitionist organization who confronted anti-abolitionists at night by banging pots and pans outside their homes in the run-up to the civil war. Read more>>
Kansas City Tenants Blockade Court House To Stop Evictions: City tenants chained themselves to the doors of the Jackson County Courthouse downtown Thursday morning and shut down virtual eviction proceedings with online disruptions. The protest, organized by KC Tenants, drew about 100 people, who held signs saying "eviction kills" and "court's closed today." Read more>>
#TakeOverMonth – Poor People's Army Occupies Abandoned HUD Houses: This month of actions has seen both symbolic and long-term takeovers, and a bootcamp on how to win housing justice with direct action. Read more>>
"The War Will End And We Will Still Have To Live Together Here." Even as Georgia's Armenians and Azerbaijanis have strong feelings about the war next door, they are trying to maintain peaceful ties in the country they share. Indeed, Georgia has long served as proof that commerce and human contact can trump mutual grudges and the notion of "ancient hatred" cultivated by state propagandists in Armenia and Azerbaijan. Read more>>
Norwegians Protest Arrival Of US Nuclear Subs: This Norwegian community is opposed to being used as a bedroom community for US nuclear submarines, arguing that the town is ill-equipped to deal with the dangers that are heightened by militarism. Read more>>
Activists Light Earth Ball On Fire Outside HQ Bank: Stop financing climate change, activists demanded with a dramatic action that perfectly symbolized the global crisis. Read more>>
Band Plays Rock Concert With Audience In Individual Bubbles: Seriously. 100 fans got into inflatable bubbles to watch a live concert. I'm not sure if this is nonviolence or ridiculous (or both, activist did famously try to levitate the Pentagon in the 60s) but it does keep people safe from COVID-19 (I think. I hope. We'll see?). Read more>>
This Chinese Food Zine Is Serving Up Asian-American/Black Solidarity: Clarence Kwan's 'Chinese Protest Recipes' reinforces food as a terrain of struggle and connection. Read more>>
How Yes Men Pranks Are Different From "Fake News": Truth, political pranks, satire, and misinformation are all different. Here's how. Read more>>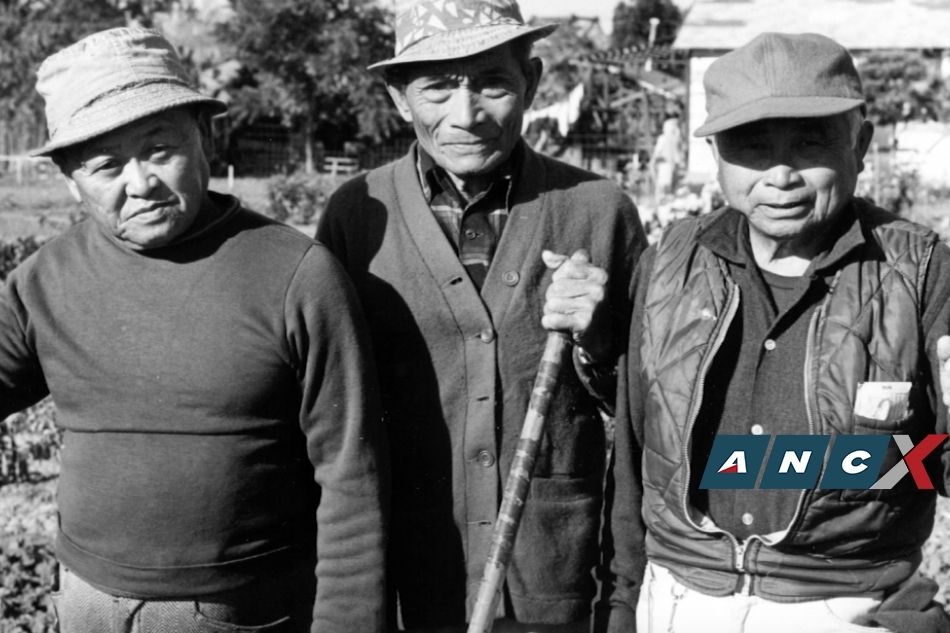 How Pinoys Led A Farmworker Revolution In the United States: "The grape growers pitted the Filipinos and the Mexican workers against each other creating chaos. Realizing that they were on the losing end, Itliong appealed to Mexican-American labor leader Cesar Chavez to stage a unified strike. On that same September, the two groups took a strike vote, and in the end, decided to fight for the same cause. It was the beginning of the longest strike in American labor history." Read more>>
Training For Post-Election Violence Scenarios: A conversation with Eli McCarthy of DC Peace Team, a group of nonviolence trainers preparing people to defend democracy and heal communities. Read more>>
Fannie Lou Hamer's Pioneering Food Activism Is a Model for Today: How a bunch of pigs in rural Mississippi helped secure financial independence for Black families in the 1970s. Read more>>
5 Gifts of Turning Toward Conflict: Conflict is inevitable, violence is optional. And, if we deal with our conflicts, violence is less likely to occur. Read more>>
A Debt Reckoning Is Unavoidable — Will Activists Seize the Moment? The recovery from coronavirus requires economic justice and ecological stability, but it won't happen without organizers and activists. Read more>>
Young Activists Aren't Waiting For Anyone – But They Are Rooting For Everyone: Ditching short-term thinking for long-term, widespread wellbeing, the newest generation isn't waiting for anyone else to solve the world's problems. They're rising up for change, right here, right now. Read more>>
Just Transition: Learning From the Tactics of Past Labor Movements: It is time to take a lesson from the early pioneers of the just transition and recognize the power that organized labor can wield to fight for environmental, economic and social justice. Read more>>
Protect The US Elections! Editor's Note: US citizens, there are many upcoming trainings for a network of movements and groups mobilizing to protect the integrity of the US Elections. If you want a general orientation with me (Rivera Sun), I am offering one through Pace e Bene on Tues, Oct 27th. Find out more here>>
Please check with these groups for dates/times, and other calls-to-action:
Choose Democracy: Make sure the integrity of the vote is upheld and any coup attempt is thwarted. Learn more>>
Hold the Line: Tap into the best civil resistance knowledge for countering coup attempts and coordinate your efforts with a group making sure that civil society (military, police, elections officials, politicians, media, and more) respect the vote. Learn more>>
Election Defenders: Learn how to use active bystander training and nonviolent de-escalation to counter any intimidation at the polls. Learn more>>
Protect the Results: Join with others on Nov 4th to make a clear and uncompromising statement: all votes must be counted and the results of the elections must be upheld. Learn more>>
Radical Real Estate Week: Decommodify, decarbonize, and re-matriate the land! Join NEC member organization The Sustainable Economies Law Center from Oct 26-29 for a whole week of workshops and legal advice on how we build democratic, community ownership of land and housing. (Online – Oct 26-29) Learn more>>
Sick & Tired National Day of Action: Over 50 years ago, Fannie Lou Hamer, said "I'm sick and tired of being sick and tired," and 50 years later those words could not ring more true. Join the Frontline Coalition a week before the election as we rally our communities to show we are ready to not just vote Trump out but to get one step closer to the justice we all deserve. (Oct 27 – Online) Learn more>>
Remaking the Economy: Mutual Aid, 3 City Case Studies: The latest webinar in the Remaking the Economy series looks at the past, present, and future of mutual aid. In the midst of COVID-19, mutual aid networks have emerged across the country. What is mutual aid? And how does it connect with broader movements for economic democracy and a solidarity economy? (Oct 28 – Online) Learn more>>
Ekta Parishad: Practices and Insights from One of the Largest Social Movements in the World: For 30 years, Ekta Parishad ("Unity Forum") has engaged in a combination of community organizing, empowerment programs, and nonviolent civil resistance to improve the lives of rural poor people in India. As a movement, it comprises of 300,000 families in 15 provinces throughout the country. As an organization, it is an umbrella that includes over 2,000 trade unions, cooperatives, and social organizations.. Learn more about it in this upcoming webinar. (Oct 29 -Online) Learn more>>
Peoples Strike Call-To-Action: This group is mobilizing actions around the US elections, and coordinating ongoing rolling strikes against Trump and austerity. (Nov 4 & 7) Learn more>> 
THANK YOU to everyone who supports Nonviolence News. I am always grateful for your donations. They help me pay for things like email services to tens of thousands of readers and caffeine to keep me awake as I read through hundreds of stories a day. Donate here>>